If you are a fan of the iconic series That '70s Show, you are likely very familiar with the actor behind the character of Fez. And if not, you certainly recognize actor Wilmer Valderrama from NCIS, the show he's been part of for many years.
Being born in Florida but his family moving to their homeland of Venezuela and than back to the U.S. when Valderrama was still a teenager, he had difficulties speaking English.
Speaking of that period of his life, the actor recalled it was a fun one besides all the challenges that stood on their way of pursuit of the American dream.
"My dad is a clown, my mom is a bigger clown, and I am an idiot. Growing up in that household was very fun, very funny, and in the face of tragedy, a sense of humor, it was a big one," he recalled.
"My parents made sure no matter how traumatic anything was, that there was always… a different way of looking at it," he added.
"They gave us a sense of humor to disarm the trauma that comes with going to a country, with being suppressed, being looked at as inferior because you have a strong accent."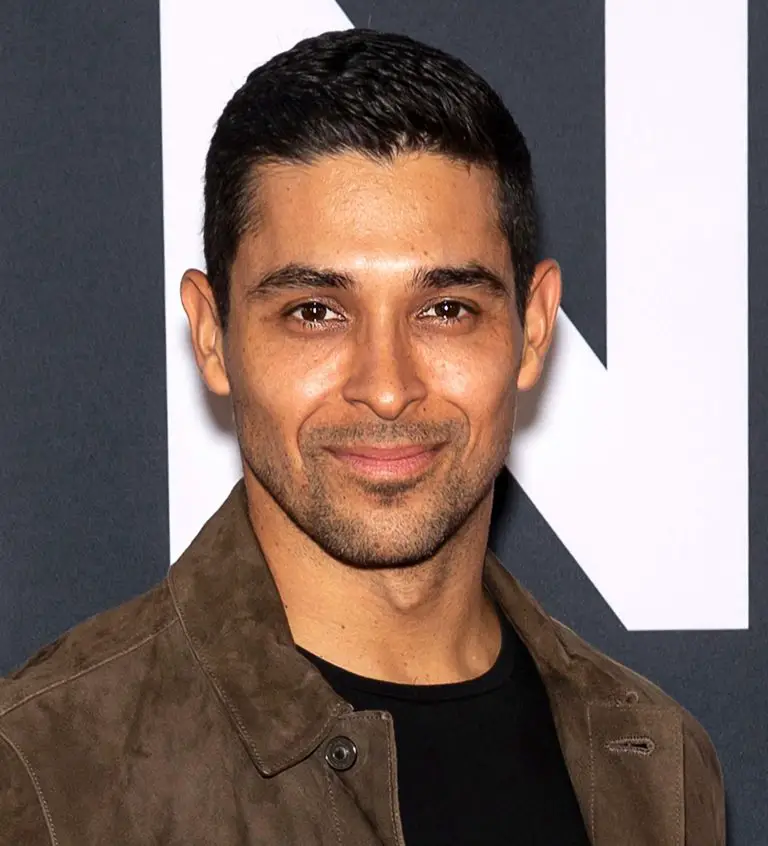 In order to learn the language faster and better, his parents enrolled him to a theater group and that's when he found his passion for acting.
His dad wasn't pleased with his son's career choice and wanted Valderrama to pursue career in business, but that all changed one day when the family's vehicle got stolen.
"Seeing my dad stressed, seeing my mom get emotional, and I looked at [them], and I say, 'Mom, Dad, don't worry because I'm going to be a famous actor," Valderrama recalled.
"And my dad, with a smile at 2 in the morning, he just looked at me, really, really stressed — but able to manage a smile — he looks at me and goes, 'Okay mijo, you can do that.'"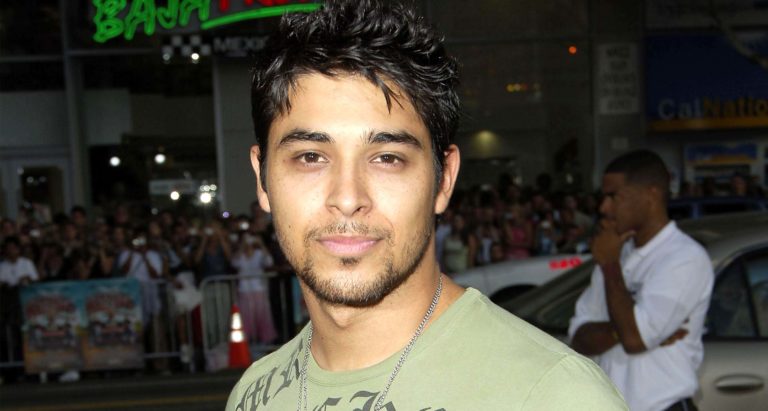 When the family moved to L.A., Valderrama attended the William Howard Taft Charter High School, and the English language wasn't much of a problem any longer.
Before graduation, he landed the breakthrough role of Fez in the famous That '70s Show.
"I remember when I got That '70s Show, it was a big deal for my family and a big deal for me," he told Yahoo. "But I really didn't know what it represented."
The role of Fez wasn't only significant for Valderrama, bit for a number of people he represented in a way. He was someone who tied and succeeded to assimilate, and many identified with his character.
"I didn't know that eventually [Fez] was going to be representing so many of us, coming to a country to learn a culture and to assimilate," Valderrama explained. "I've had a lot of people come up to me and say 'When I saw [Fez] on television, I felt like I existed.'"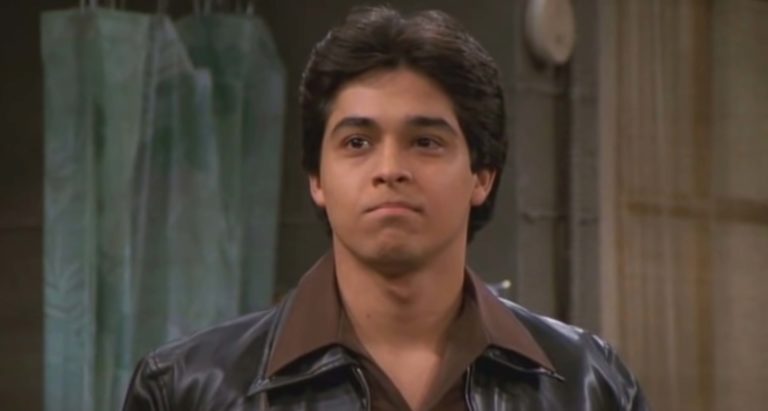 Eventually, the show, also starring Mila Kunis and Ashton Kutcher, received the status of iconic. It helped many of the actors rise to prominence and have successful Hollywood careers. For it, Valderrama won three Teen Choice Awards for TV – Choice Actor: Comedy and Choice TV Sidekick, and five American Latino Media Arts Award nominations.
The cast will be reprising their roles and will be making guest appearances on the upcoming Netflix spin-off, That '90s Show.
"I'm a little busy now, but I support them so much," Valderrama told Deadline earlier this year. "I'm rooting for them. I wish them nothing but the best. If the timing is right, I'd never say no."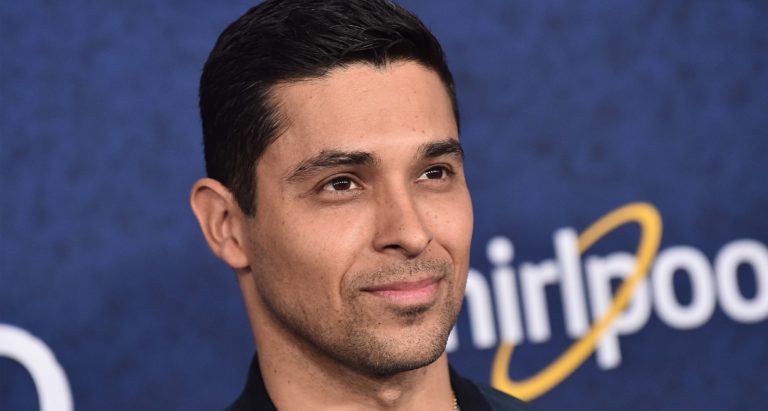 Following the show, Valderrama moved on to different projects, including Party Monster, Fast Food Nation, Quentin Tarantino's first original series, From Dusk Til Dawn: The Series, and worked alongside Julia Roberts and Tom Hanks in the 2011 film Larry Crowne.
In 2016, he was cast as Special Agent Nick Torres in NCIS.
"I was really humbled, you know, I was really humbled and really flattered that they had given me a call to join the cast… I landed in Los Angeles and I finished this pilot called Four Stars for CBS Studios, the pilot didn't move forward, but I was really flattered and really honored that they saw my performance on the pilot and they invited me to join the cast of the show to kind of maybe take an NCIS to a whole different dimension," Valderrama recalled.
"So, I was excited by the opportunity. I was humbled that I could work with Mark Harmon because I just respect that guy so much. What that show has done for television has been really, really groundbreaking and it's not slowing down, which to me is it was super exciting.
"I did have a conversation with the showrunner and I said, 'Where we going to go next? What is the next chapter for NCIS? If I join, what are we gonna do because I want to try to light some shit on fire.' That's what I said. Trying to break some shit, you know?" he added. "And they said, 'Listen, that's what we want we want. To disrupt something. And we want to make some things different.' So, to me, that was exciting. But I'm humble and excited and proud to be part of such a long-lasting family."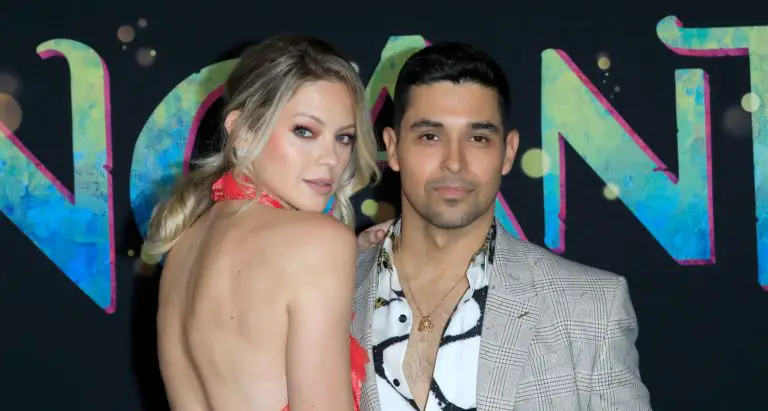 Besides being an actor, Valderrama is also heavily involved in several charities and is known as someone with a heart of gold. He is on the board of Voto Latino and is the spokesperson for the Congressional Hispanic Caucus Institute. Valderrama is the founder of Ready 2 Lead program, whose goal is to educate and empower young Latinos. In 2013, the 43-year-old actor was honored with an ALMA Award for outstanding Social Activism.
"I just keep working. As long as I get up in the morning and go to work and if that brings inspiration to someone that's fantastic. If I can inspire people to feel like they can also do it then I did my part," Valderrama told HOMBRE.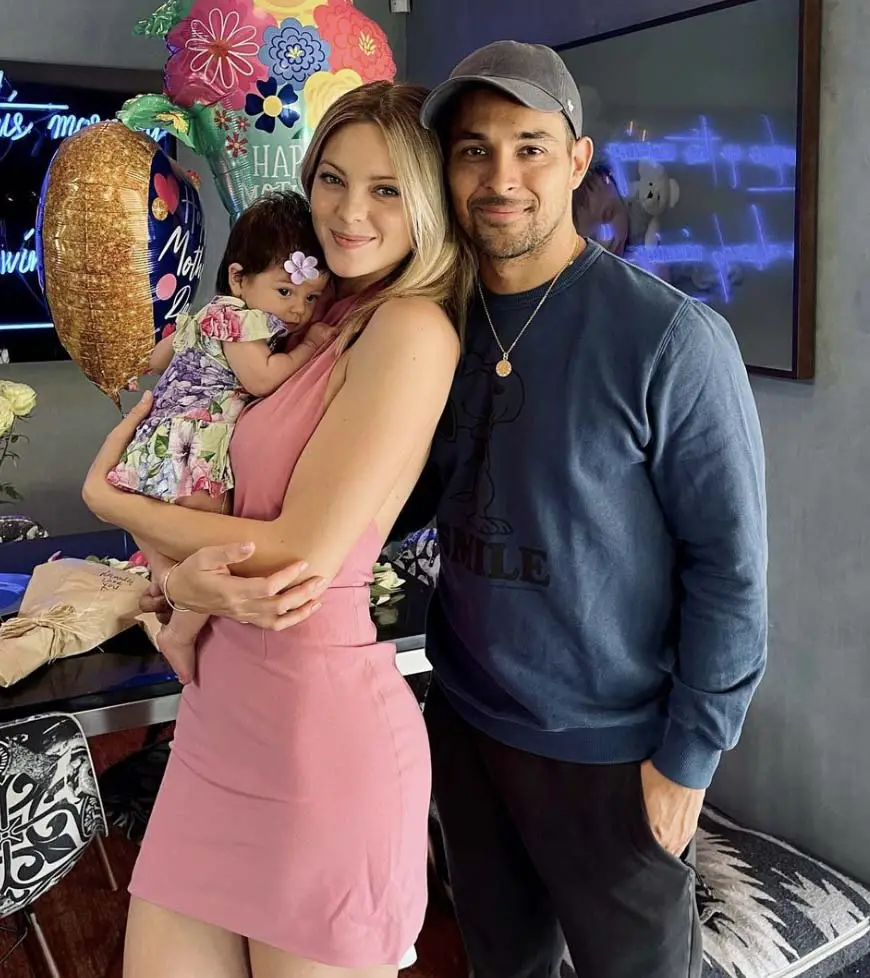 When it comes to his private life, Valderrama has been dating Lindsay Lohan, Mandy Moore, Minka Kelly, and Demi Lovato, amongst others. But it was in 2019 that he met the love of his life, scuba divemaster Amanda Pacheco. He asked her to marry him on New Year's Day, 2020 when he proposed with a pear-shaped diamond ring set on a pave diamond band.
The couple welcomed their first child, daughter Nakano Oceana Valderrama, on February 15, 2021. She was named after the Japanese city where they first declared their love for one another.
"The name was exciting to figure out because, you know, everyone is gonna have an opinion," Wilmer told People.
"When we said the name, it created an unbelievable debate in our family. Some people thought it was off the wall, and others thought that it was just serendipitous and so beautiful."
The beautiful family of three resides in the San Fernando Valley area just outside of central Los Angeles. Allegedly, they bought the house from actor Chuck Norris.
"My forever home, the home where I would see my kids grow up," he told Architectural Digest.
We wish Wilmer Valderrama and his family only the best life brings.
Please SHARE this article with your family and friends on Facebook.
Bored Daddy
Love and Peace