Some people don't mind changing houses, they even enjoy embarking on adventures of moving into new homes as years go by, but some won't leave their home no matter what.
A family from Australia refused to sell their property over and over again. Developers came with plenty of offers from their home around which they built an entire suburb with identical houses, and now the family's home, with all its greenery and glory, stands in the middle of the grand neighborhood.
The property features a 650-foot driveway and is surrounded by lush green gardens, having a panoramic view of the Blue Mountains.
And why won't they sell it? Because they are even unable to put a price on their little paradise.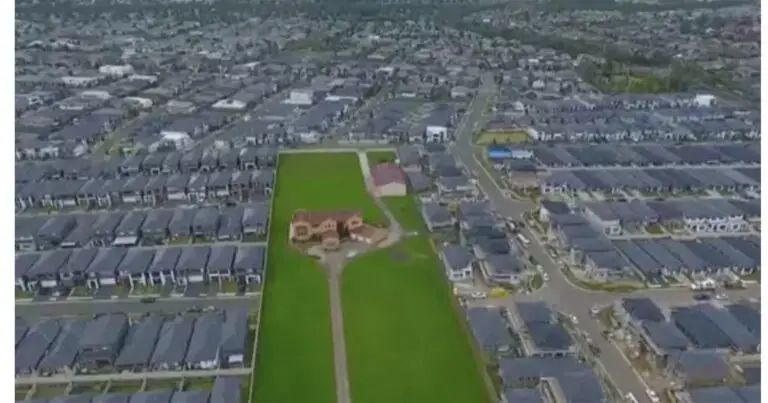 Most of the neighboring blocks on which the suburb resides were bought back in 2012. At that time, the Windsor Castle-style mansion in question was valued at $4.75 million.
Ten years later, however, its value went up and according to experts, it now costs over $50 million.
"The fact that most people sold out years and years ago, these guys have held on. All credit to them," Taylor Bredin, a real estate agent with Ray White Quakers Hill, told 7News. "Depending on how far you push the development plan, you'd be able to push anywhere from 40 to 50 properties on something like this, and when subdivided, a 300 square metre block would get a million dollars."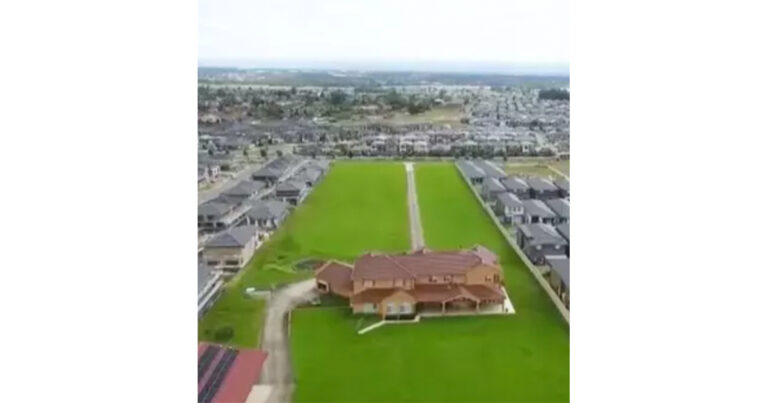 Today, the property is enclosed on all sides by neighboring homes and is surrounded with a large fence. Despite that, they have no intention to sell it, whatsoever.
Mom Diane Zammit, 50, told Daily Mail Australia that the neighborhood used to be "farmland dotted with little red brick homes and cottages.
"Every home was unique and there was so much space – but not any more. It's just not the same," she said.
What do you think of this beautiful home? Would you consider selling it for that much money had you been the proud owner of it?
Please SHARE this article with your family and friends on Facebook.
Bored Daddy
Love and Peace