Nanny Faye, mom of Todd Chrisley of Chrisley Knows Best, was diagnosed with bladder cancer in 2021, and has been keeping her health battle private for the most part. It was when Todd and his wife Julie Chrisley were found guilty of tax evasion and fraud that he revealed his mother's diagnosis on his podcast.
"My mother was diagnosed with bladder cancer, and she is currently undergoing treatment, and we have been dealing with that treatment regularly," he explained, adding that he remains hopeful. "I pray every day, multiple times a day, that God keep a healing hand on her. Everyone goes through trials and we are no different than anyone else."
After learning of her cancer, nothing else about it was really shared with fans who were eager to learn more.
Recently, during an appearance on Savannah Chrisley's Unlocked podcast, the 79-year-old stated she is in good spirits despite continuing cancer treatments. "You don't always have a good hand of cards to play with, but you do your best. You get up, groom yourself, and move on," she says. "I go to bed early and wake up early. It brings you fortune, wisdom, and health."
Savannah called her grandpa a champ and noted that she didn't have it easy since her son Todd and her daughter-in-law Julie, who has otherwise always been by her side, have now been sentenced.
Speaking of her grandma, Savannah added, "She'd get her chemo, the next day she'd be sick, and then she'd be in the car heading to the casino."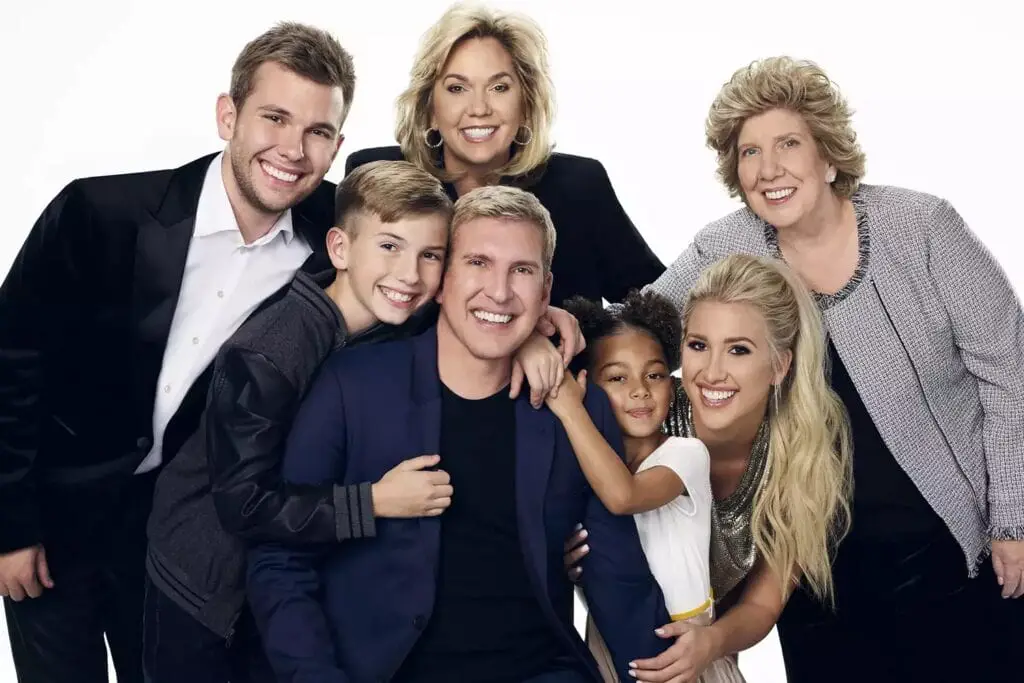 "If we're being honest, everyone knows mom and dad were your primary caregivers," Savannah said before Nanny Faye acknowledged that it's been "extremely difficult."
"There wasn't a single treatment [for her bladder cancer] that my darling daughter-in-law wasn't with me," Nanny Faye explained. "She has been on my side through it all."
 According to the American Cancer Society, nine out of ten bladder cancer patients are over 55.
Please SHARE this article with your family and friends on Facebook.
Bored Daddy
Love and Peace