It's simply amazing how the holidays bring in people the need to be kinder towards the less fortunate and spread more love to everyone around. It's the Christmas spirit that makes us think of the way we treat others and how we can become better people and an important part of our community.
What everyone strives for when it comes to the holidays is to spend them in the company of the loved ones. Unfortunately, not everyone is lucky to be around family and friends for the special day. Many homeless people on the streets and elderly whose families seem to have forgotten about them are about to be all alone and not able to feel warmth or kindness on the day that's all about spreading love and good vibes, and that really saddens our hearts.
Helping these people and making them feel important should be our number one priority, no matter their or our religion, or race.
A restaurant owner from London is showing us what Christmas is all about by doing an amazing act of kindness. He opens the doors to the place and offers free courses of meal for those who have no family or friends. Hasan Masud is a Muslim, and he doesn't celebrate Christmas, but he is a generous and kindhearted man whose action touched the hearts of many. His sign has gone viral and people from all around the world regard him as an amazing guy whose example we should all follow.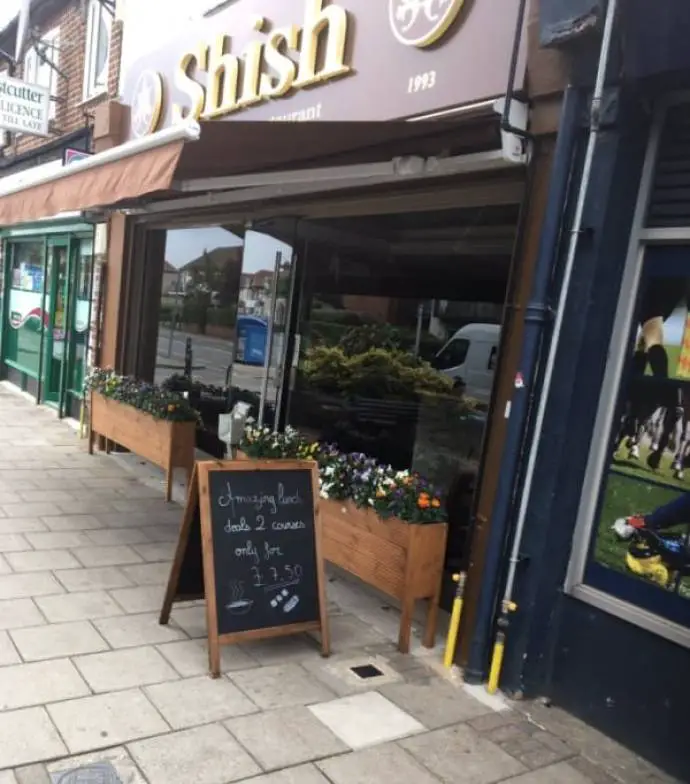 In this restaurant that serves traditional Turkish food, no one dines alone!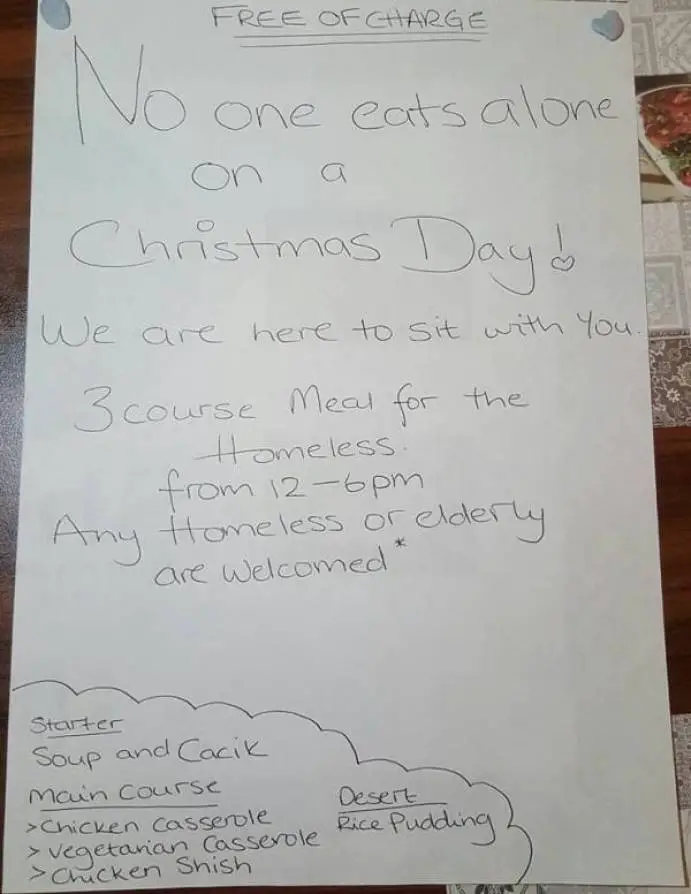 The restaurant, named Shish is located in Bexley, London. The owner spread the word through social media to benefit maximum people who can try the delicious taste of the Turkish specialties.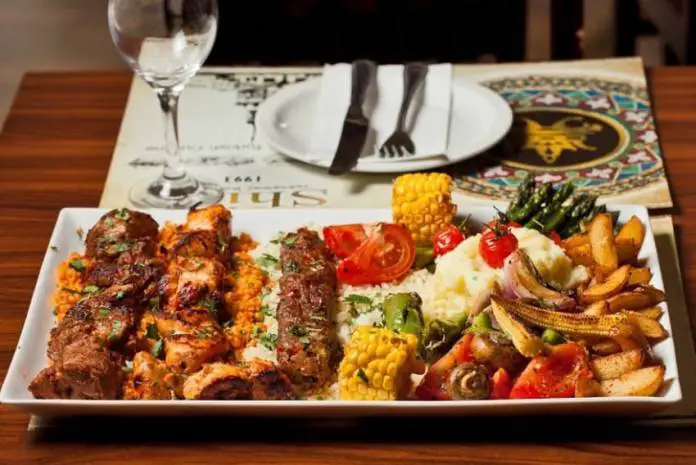 The menu for the occasion will include starters like soup and cacik. The main course will include chicken or vegetarian casserole or chicken shish. There will be rice pudding for dessert.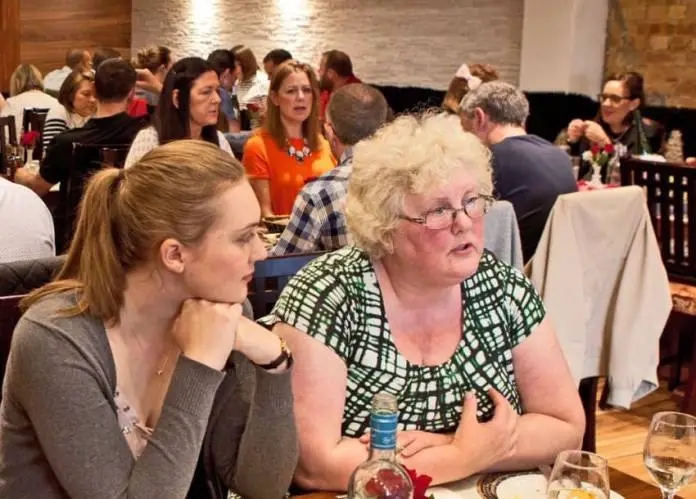 "We're just helping people," Hasan Masud, an employee at the restaurant, told Buzzfeed. "Lots of people stay home alone for Christmas. They don't need to. They can come here and have some fun."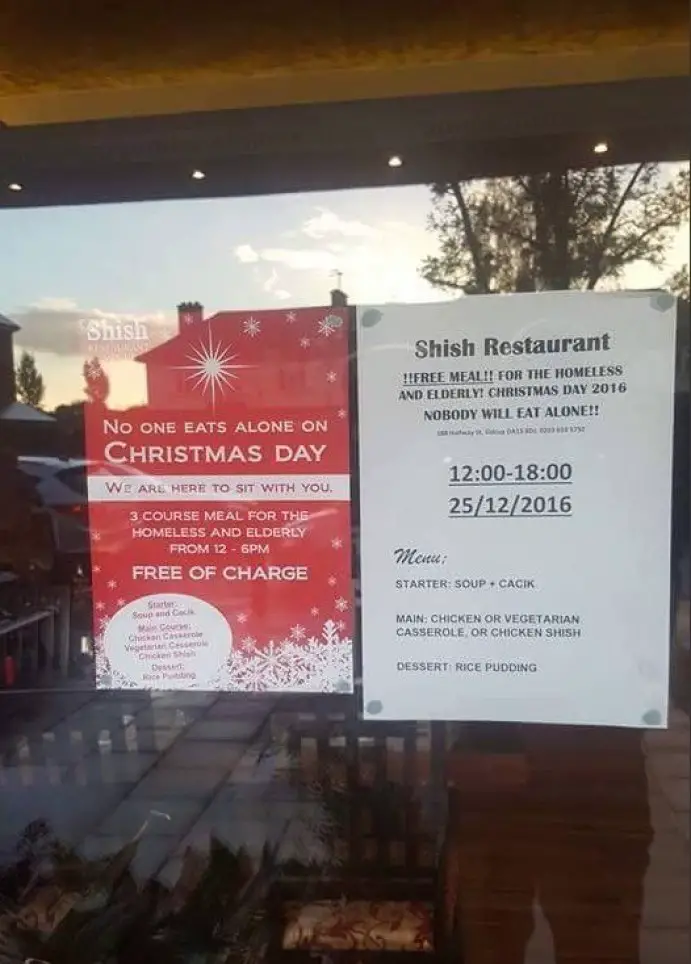 "We are here to sit with you," owner wrote in a note about the offer posted to the restaurant window.
This could be one of the most charming Christmas stories we've stumbled upon.
Please share it with your family and friends.