Shocking details about the death of the 6-year-old boy James Robert Hutchinson who was reported missing but was later found dead emerged. His mother, 29-year-old Brittany Gosney, went to the police to report that her son was nowhere to be found, but confessed to murdering him a few days later. The police were certain there was more to the story and managed to force her confess to the horrific crime she had committed.
Apparently, Brittany was pressured to get rid of her kids by her 42-year-old boyfriend James Russell Hamilton. According to an investigation report, the cruel mother planned on abandoning her three kids at the Preble County wildlife area, but little Hutchinson tried getting inside the car, and it was then that his mother ran over him.
"Brittany slammed the gas trying to leave the kids and drug [sic] Hutchinson possibly running him over. Brittany turned the vehicle around to check on Hutchinson and he was dead. Brittany then loaded the 2 live children and Hutchinson back into the vehicle and returned to her and Hamilton's residence," according to The Daily Beast.
The boy's siblings witnessed their brother being killed.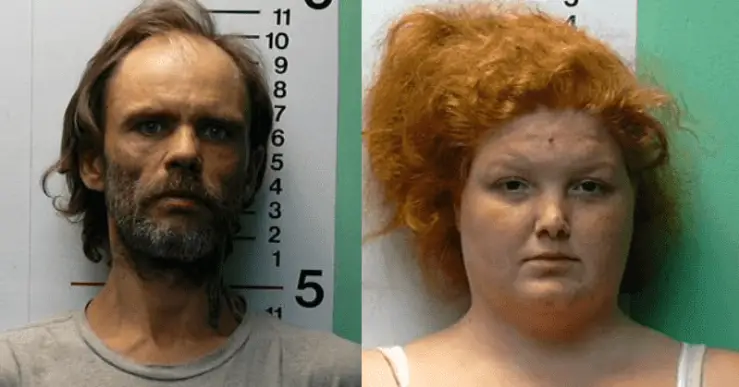 In the morning of February 28, a day after the murder took place, Brittany and her boyfriend "drove the Dodge Caravan to the bridge that goes over the Ohio River and threw Hutchinson's body into the water below," according to the sheriff's report. She reported her son missing that same day.
Brittany has been charged with murder, abuse of a corpse, and tampering with evidence. Her bail has been set for $1 million. Her boyfriend has been charged with abuse of a corpse and tampering with evidence, with a bail set at $105,000.
Brittany's two other children have been placed in foster care.
We hope the justice for the sweet boy will be served.