This is one of those stories that warm our hearts and remind us that there are still good and compassionate people out there who use kindness to make our days brighter.
Mother Natalie shares what happened on the day when her son Landon went shopping for his first ever normal pair of shoes. The boy was born with a condition known as club foot with one of his feet rotated upwards which resulted with the boy wearing casts and braces until the age of eight. You may assume it is quite challenging for a young boy to be facing this issue, so what happened at the Under Armour store really meant the world for both Landon and his mother.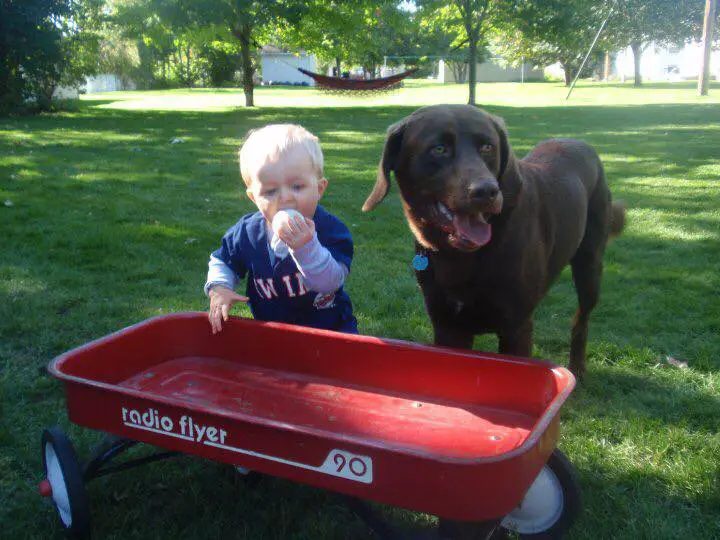 The boy was thrilled and was about to experience how it feels like to enter the store and pick the shoes you like the most not having to worry whether the brace would fit.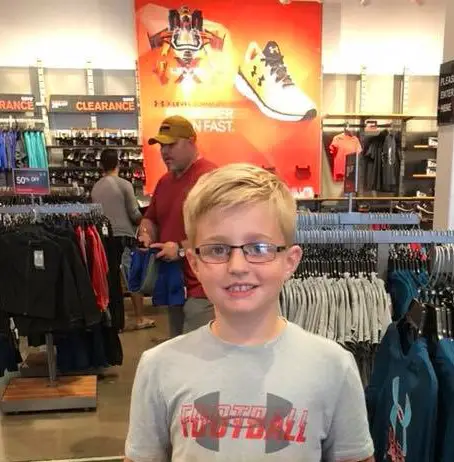 The store manager Sean Kelly assisted Landon and showed him a bunch of shoes to choose from, and once he picked the model he liked the most, Sean measured the boy's feet in order to get him the right number.
However, what they heard next simply wiped the smiles off their faces. Due to different foot size, they had to buy two pairs of shoes, a size three and a size six. This made Landon quite sad, and his mom got a bit emotional and concerned because that meant paying double the price.
"Anyone who knows Landon knows he was born with a club foot and has struggled ever since the day he was born. As he grew older his right foot did, too. However, his left foot being casted so much did not allow his left to keep up. This is when I mentioned his disability he was born with, causing the huge difference. I struggled to hold back tears as I always do, but Landon loved these shoes so I knew regardless I was buying both. I made the comment, 'Welp we buy both.'"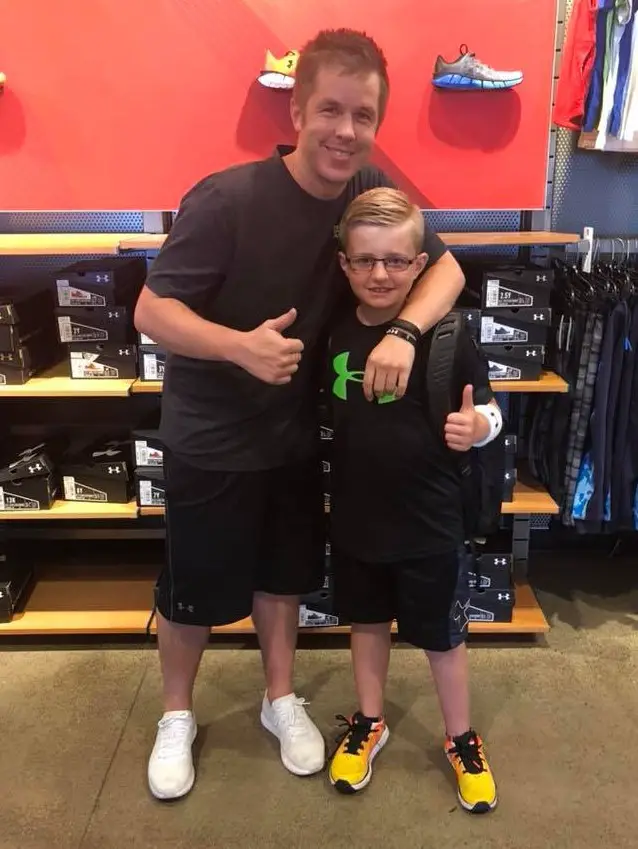 Sean, the manager, could see that Landon really liked that pair, and he could also see how distressed his mother was, so he stepped in and made a generous offer.
"How about I buy a pair and you buy a pair?"
He simply took the money out and paid for a pair of shoes.
"Not that we wanted a hand out or couldn't afford them, but he wanted to do this for a little boy who loved these shoes… Seriously, I'm amazed by how kind people truly can be, to make a kid smile."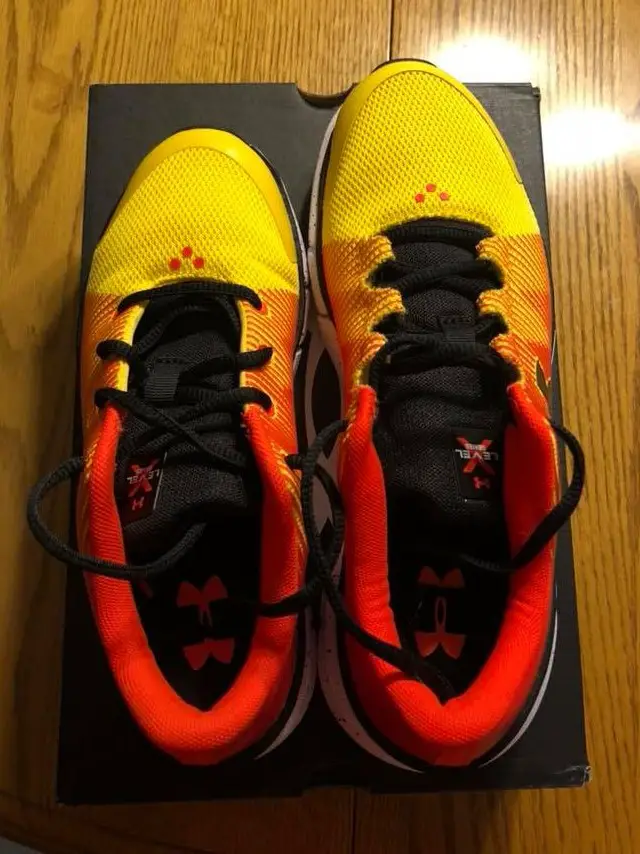 Natalie couldn't let Sean's deed to be left unheard so she expressed her gratefulness in the best way possible. She wrote to the store telling them how their manager saved the day and didn't let her son's dream of buying his first normal shoes ever to be crushed. He was willing to see the boy smile and that was the best thing someone could do for Landon.
"Landon gave him a thank you card for being so kind. Sean ended up having a surprise up his sleeve for Landon. We went into the store and were looking for a few things and Landon mentioned I want a back pack from here for school. Here comes Sean with a backpack of goodies. Landon was pumped and so grateful. We were also told that Under Armour World Headquarters had given us 5 buy one get one free for shoes. Which is incredible. Some may see this as a small gesture but to us it's huge! As if the first story didn't tear at your heart strings, this only solidifies there are good people out there. Sean didn't have to do this, Under Armour didn't have to do anything. But people made things happen, to be kind."
The story went viral and it made people aware of two things. The first is that an act of kindness, no matter how big or small, always goes a long way, and the other thing is that it raised awareness of the condition Landon was born with and how it affects children's health and self-confidence. It even inspired other moms to join in and share their stories.
Brittany Walls Canup wrote on Facebook:
"My 2.5 year old daughter has clubfoot. We have a difficult time finding shoes to fit. Her feet are 2 sizes difference."
Sean did something amazing that day and he probably never imagined that so many people will learn of his kind deed.
Please share this story with your family and friends. It may inspire someone to follow this manager's example and help someone in need.