Traveling with young kids can be exhausting and many times troubling because you never know how they would react and whether they will keep quiet or disturb other passengers.
A mom of two named Sonja Redding was flying from Washington, D.C. to Atlanta, but one of her kids, Xayvior, who has autism, misbehaved. She couldn't calm him down, and just as she thought things would become even worse, a flight attendant named Amanda Amburgy, decided to offer help.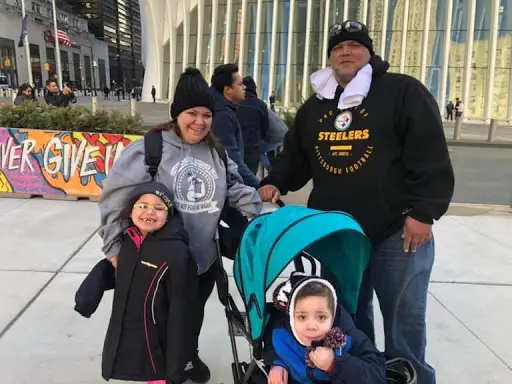 She asked Sonja if she would allow her to take Xayvior in her arms. Sonja agreed and Amanda did wonders. Not only she managed to calm the boy down, but she made him smile too. At the end, she even got a few kisses from sweet Xayvior.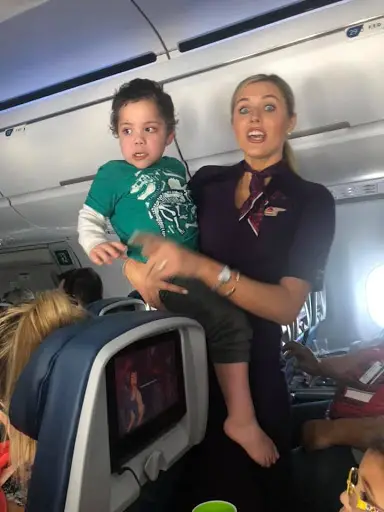 Sonja posted the experience on Facebook and thanked Amanda for the compassion she showed. "Amanda just showed love and empathy without hesitation, and swooped him up, taking him on a tour of the plane. We need more people like this in the world."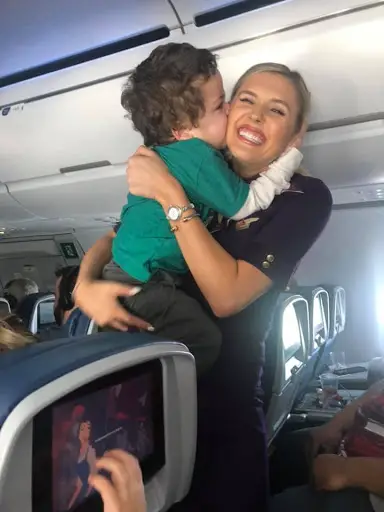 People like Amanda make this world a bit more beautiful!