Being in the military means being a hero to a whole nation of people who understand and appreciate your courage and your sacrifice. It also means risking your life and very often being far from your loved ones. These men and women don't have it easy. 
I guess the best part of their service abroad are the sweet reunions once they get back home. 
Now if you believe you've seen emotional encounters of soldiers and their families, wait until you see this tear-jerking homecoming.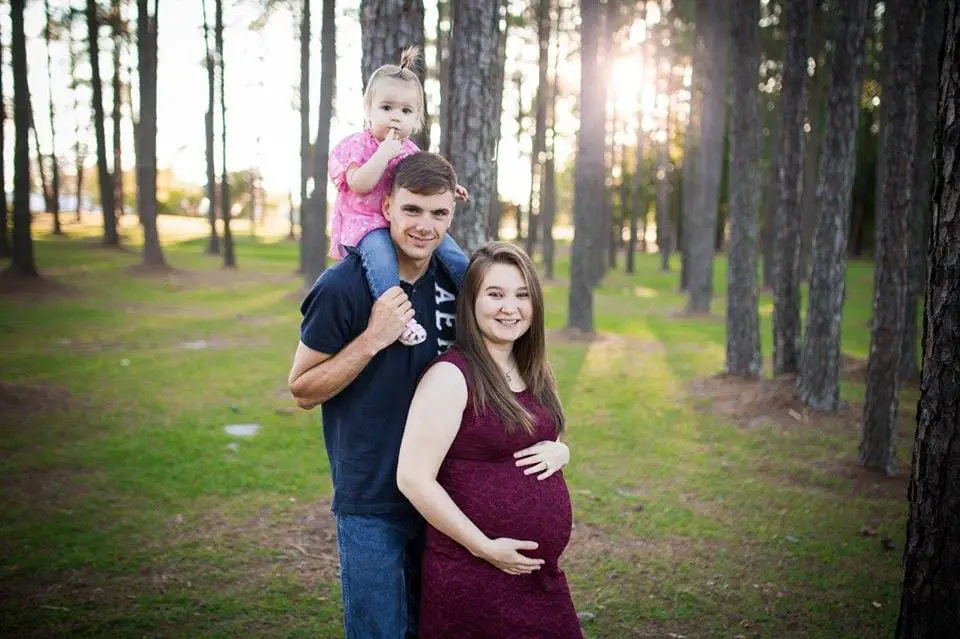 Sergeant Brenden Taylor and his wife Amanda are proud parents of two adorable girls. But, only nine months after their second child was born, Sgt. Taylor was deployed. 
Amanda and the girls missed him so much, and couldn't wait for him to be back home. They know their brave husband and father thinks of them all the time, and loves them with all his heart. 
However, Amanda was left to take care of the kids all by herself. She felt as though she couldn't do it any longer, and wanted her husband by her side. But, her main concern was that once he is home, their older daughter, who is 2,5 years old may not remember him or recognize him after so much time. 
This mother recalls the day her husband left the country, and how their daughter was puzzled about where her daddy went and why he wasn't there to embrace her and comfort her while she suffered from a stomach bug.
Realizing how deeply the father's absence affected her daughter broke Amanda's heart into pieces, so she did her best to cheer the girls up every single day. 
She knew that negativity wouldn't help anyone, so she tried to turn those feelings around. The creative mother even came up with a brilliant idea of how to make the waiting 'more bearable' by creating many fun games of counting the days of Brenden's homecoming. 
The big moment of the so much-anticipated reunion was coming closer. After long 175 days, Sgt. Taylor would finally get to hold their daughters in his arms. This was going to be a moment to remember. Assuming this, Amanda hired a professional photographer to immortalize the sweet encounter so they could cherish it forever. 
As the family was impatiently waiting, a bus full of marines approached. Amanda's fears faded away and she set her mind at rest as their daughter recognized a familiar face among the heroes who were all eager to meet those who made them endure even the hardest battles. 
The little girl shouted 'Daddy, get off the bus!' with excitement and a smile so big that it covered her whole tiny face. 
Running right into daddy's arms, the family was now together again. Everyone was having a blast as they had the sweetest and most heartwarming group hug we've ever seen. 
"I don't think I've ever witnessed a smile from my husband like I did that day when he finally got his little girls in his arms again," Amanda said. "Deployments end, love doesn't."
Photographer Maddie Short has filmed plenty of beautiful moments, but she says that homecomings such as this one will always hold a special place in her heart.
"Homecomings hold such a special place in my heart but this family, in particular, is one of the reasons why I love shooting homecomings so much!," she wrote on Facebook.

"175 days away from everything you know and the people you love most! I couldn't be more excited for this little family! Welcome home, Sgt Taylor! Your girls sure did miss you!"
Watch the whole thing in the video below!
Please SHARE this with your friends and family.