Randi Jo and John Amt from Indiana were forced to stay at a hotel for quite some time together with their three kids because their house got flooded.
Speaking to WTHR, John said of the situation they found themselves in: "Living in a hotel can be fun for a little while, but being in a hotel for a long time gets to be a little difficult."
And, as every mom and dad of little kids, the Amts were hoping to find some peace and quiet at the hotel. However, there was a group of young students there who were having fun and were a bit more loud than they should have. That meant the Amts' kids couldn't sleep and were woken up by the noise and the loud giggling that wouldn't stop.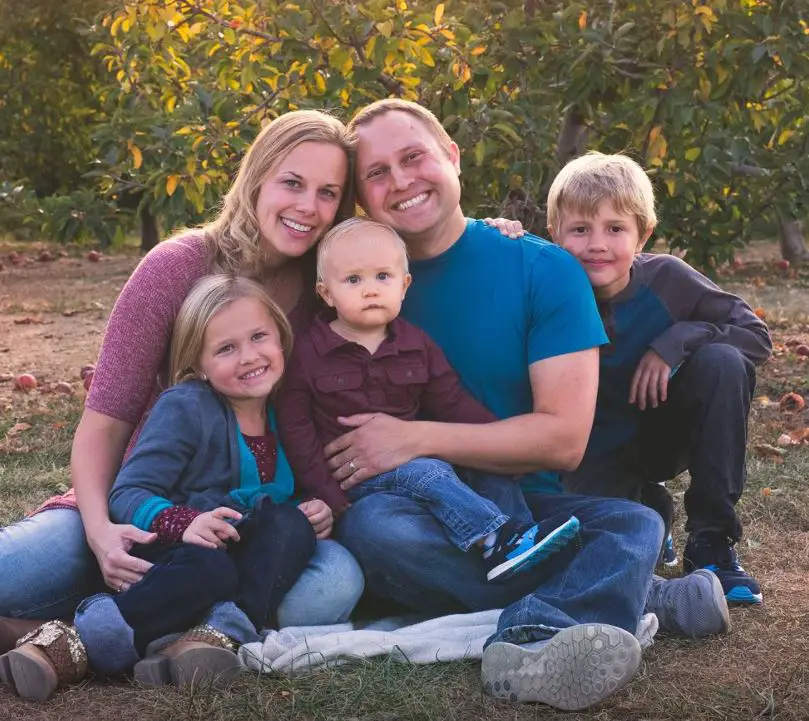 The students were all members of FFA, Future Farmers of America, who came from Kansas to Indiana for the organization's annual meeting during which they elect new national officers, engage in breakout sessions and accomplish quite a lot while in town.
Randi Jo planned on speaking with the youngsters, and was thinking that the right thing to do would be to explain to them why her family was staying at a hotel and how they were going through a stressful situation, so they really needed to get some sleep together with their little ones. This mom wanted the students to feel compassion and she definitely didn't want to get into an argument with them. Randi Jo carefully thought of what she should say because she didn't want the students to think of her as the angry lady next door.
A few days after they arrived at the hotel, Randi Jo noticed the students' room doors were cracked open so she went to have a little chat with them.
"I told them that we wanted them to have their fun and we would appreciate their respect to let our kids get a good night's rest. The young man who answered the door told me that he was very sorry about what we were going through."
Shortly after, Randi Jo noticed someone slipping a note under her door. The students wrote an apology along with $40 for the family.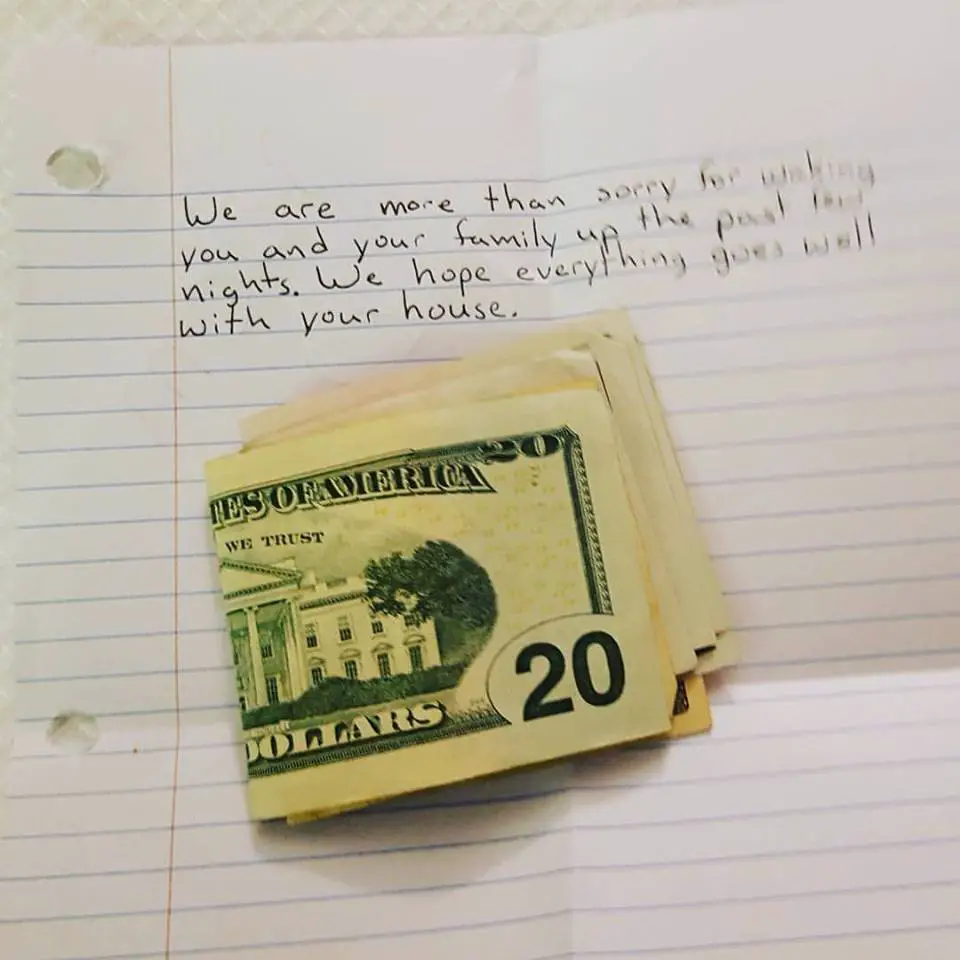 The note said: "We are more than sorry for waking you and your family up the past few nights. We hope everything goes well with your house."
Randi Jo explained: "I opened the note to find money. In a world where some people sit behind screens and become angry on social media, this young man restored my faith that the next generation can make eye contact and show compassion to the person right in front of him … They set an excellent example for my children and their parents should be more than proud."
How incredibly thoughtful of the FFA students. They inspired the Amts to pay it forward and help someone homeless.