I can never imagine the heartbreak which comes with losing a pet.
When Dwight and Melissa, a couple from Wisconsin, noticed that their dog Payday was nowhere to be seen, they were left heartbroken. It wasn't in the dog's nature to wander off, so they were really scared for him as they feared that someone could have stolen Payday from them.
Their 12-year-old daughter was crushed. The family searched everywhere, but to no avail.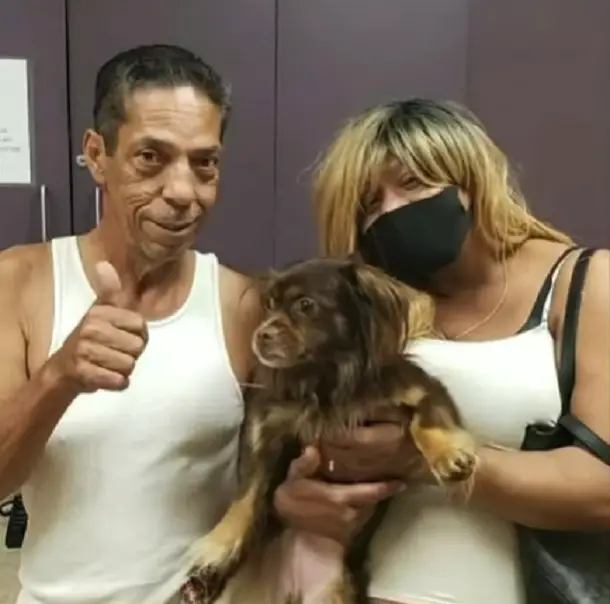 Then, some 2 years later, something extraordinary happened. Dwight was watching TV and forgot to turn it off when he went to sleep one night. In the morning, when he woke up, the first thing he saw on TV was Payday. At that moment, FOX6 News Milwaukee were introducing a "little brown dog with the most adorable underbite" during their "Adopt-A-Pet" segment. There was no doubt the sweet dog was the one this family was praying to be found safe and sound.
Dwight rushed to call the Wisconsin Humane Society and told them that the dog they featured on the program belonged to him. He explained that Payday went missing and that they were looking for him everywhere.
The rescuers couldn't wait to arrange a reunion and made sure they caught the emotional moment on camera for everyone to see.
Payday was overly excited to see him humans again, and they were happy he could get home after so much time.
"We are beyond ecstatic for this amazing family to finally be whole again," the shelter wrote.
For more on the story go to the video below and don't forget to SHARE it with your family and friends on Facebook!
Bored Daddy
Love and Peace!