When he landed the role of Chandler Bing, actor Matthew Perry, along with the rest of the cast, became a worldwide phenomenon.
Friends attracted the attention of millions of people from every corner of Earth, and even today, almost two decades since the last episode aired, it is still considered one of the best TV shows ever created.
Perry was born Matthew Langford Perry on August 19, 1969, in Williamstown, Massachusetts. His parents split while he was still a baby, but they later remarried.
As a child, he traveled a lot because his mother resided in Canada and his dad was living in California.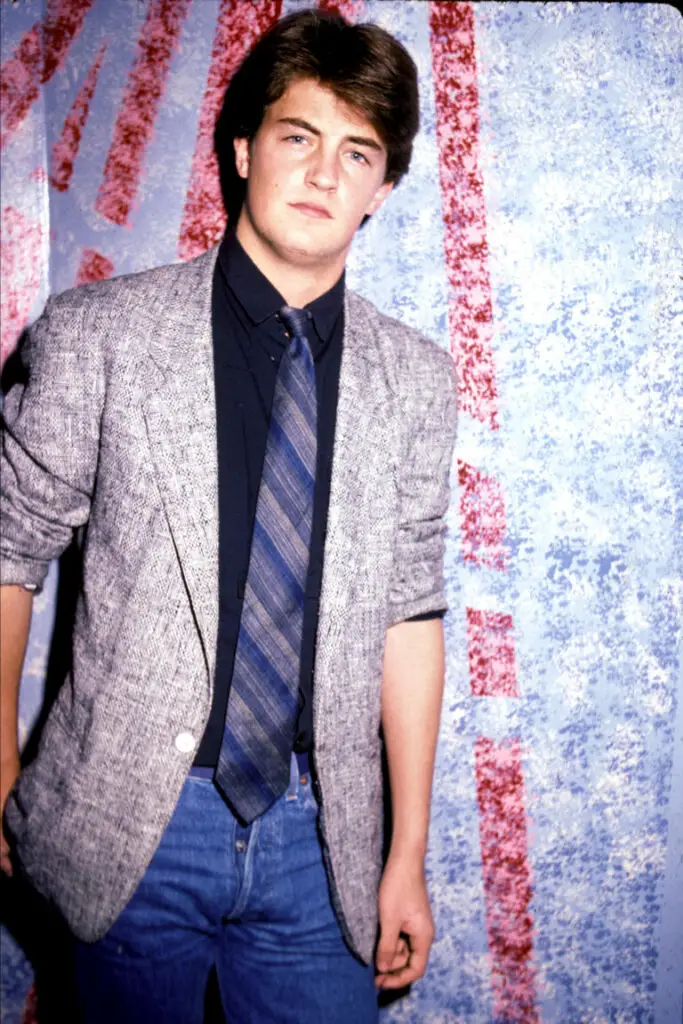 He once recalled that he was forced to travel by plane on his own despite being just five years old.
"I was terrified," he told People in 2022 of his flight from Montreal to Los Angeles. "My feet didn't even touch the floor. And then when I saw the lights of the city, I knew we were landing, that my dad was going to pick me up, and I'd have a parent again."
In his memoir Friends, Lovers and the Big Terrible Thing, Perry described himself as a "latchkey kid."
Perry's mom worked as a press secretary for Canadian Prime Minister Pierre Trudeau, the father of now-Prime Minister Justin Trudeau, whom Matthew went to school with, and she was quite busy most of the time. Perry believed that finding a way of making her laugh would make them closer.
"Mom and I were both abandoned, in fact, before we'd even gotten the chance to know each other," Matthew Perry wrote in Friends, Lovers and the Big Terrible Thing.
"I learned to be funny (pratfalls, quick one-liners, you know the drill) because I had to be," he continued. "And me being funny tended to calm her down enough that she would cook some food, sit down at the dinner table with me, and hear me out, after I heard her out, of course."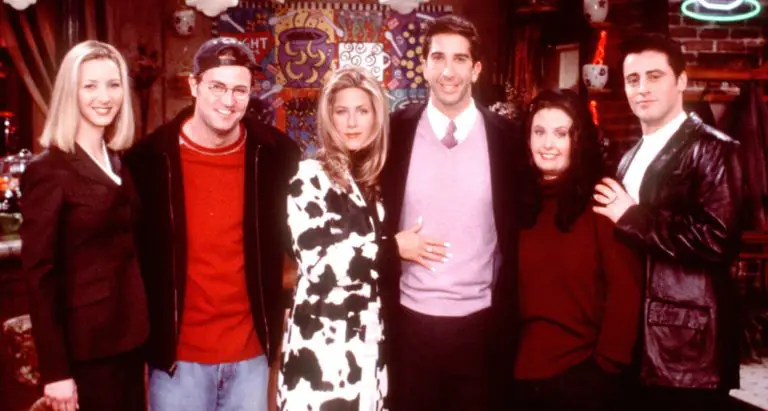 While still in high school, Perry got his first role in the sitcom Second Chance. The year after, he was cast in his first movie role, starring opposite River Pohenix in A Night in the Life of Jimmy Reardon.
Throughout his career, which spanned decades, Perry had starring roles in the 1997 romcom Fools Rush In with Salma Hayek, and in 2000 and 2004 he played alongside Bruce Willis in The Whole Nine Yards and its sequel, The Whole Ten Yards.
He was part in a number of films and TV shows, but it was the role of sharp-tongued Chandler Bing in Friends that helped him rise to stardom. He played the role for ten years, from 1994 to 2004.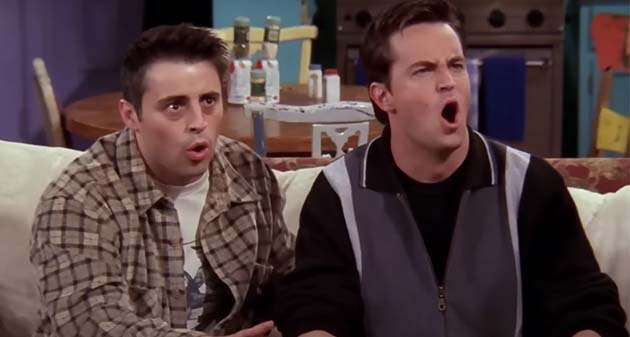 Just before he got the role, Perry, who was broke at the time, prayed for his life to change for the better.
"Out of nowhere, I found myself getting to my knees, closing my eyes tightly, and praying. I had never done this before," Matthew Perry wrote in his 2022 memoir. "God, you can do whatever you want to me. Just please make me famous.
"Three weeks later, I got cast in Friends. And God has certainly kept his side of the bargain — but the Almighty, being the Almighty, had not forgotten the first part of that prayer as well," he said, referring to his health struggles and addiction.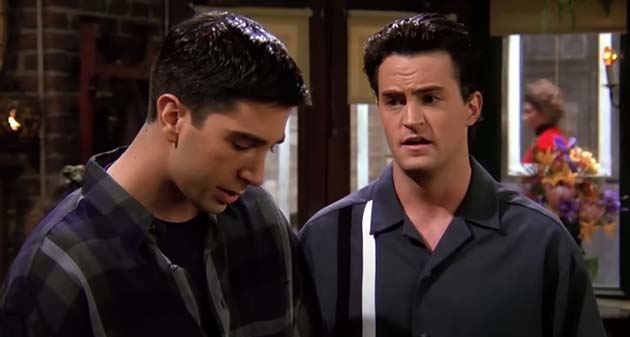 When the casting was done, Friends creator Marta Kauffman knew something big was on the way when she saw the six actors together.
"The first was our very first rehearsal when we had all six of them onstage for the first time, and they read the scene in the coffeehouse. I got chills up and down my spine and thought, 'This is special. There is something about these six, this script for them, that's special,'" she told Rolling Stone Magazine.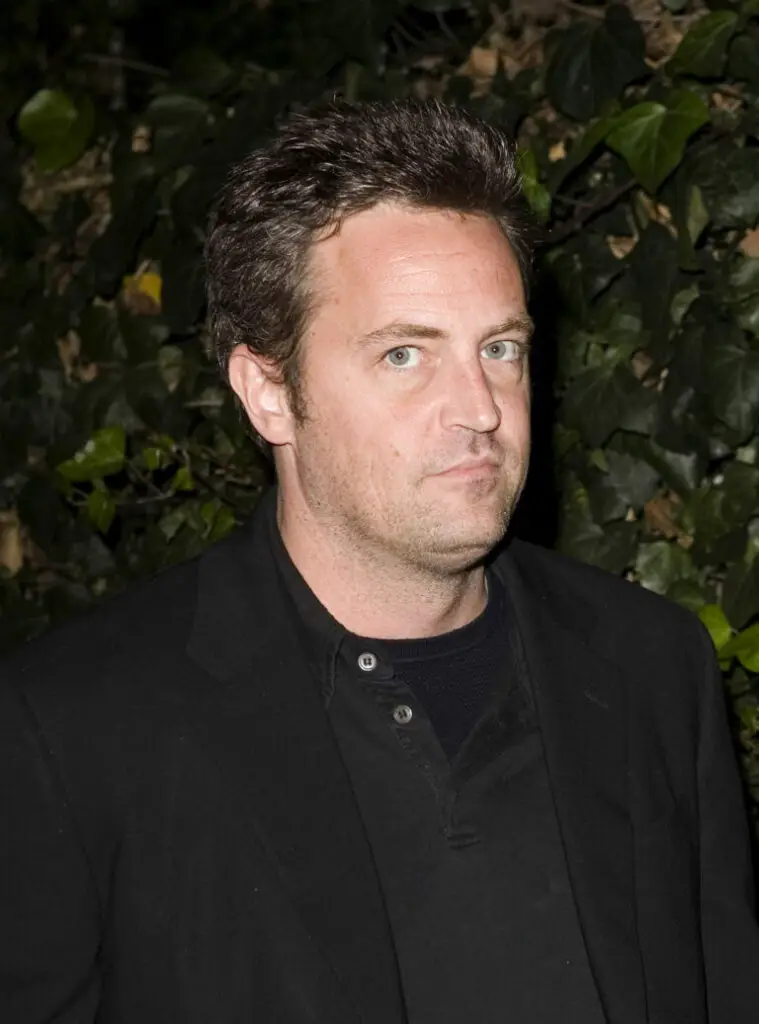 However, during the filming of the series, Perry struggled with alcohol and drug addiction.
"I had this odd rule that I would never drink on a set," Perry told The New York Times. "I went to work in extreme cases of hangovers. It's so horrible to feel that way and have to work and be funny on top of that.
"I ​don't remember three years of it," Perry revealed in an interview with the BBC about filming Friends while struggling with his addiction. "I was a little out of it at the time — somewhere between Seasons 3 and 6."
His co-stars were aware of his struggles.
"I tried to talk to him," Matt LeBlanc, starring as Joey Tribbiani on Friends, told People. "There wasn't a response. It's such a personal struggle; they need to bottom out on their own."
"When Matthew was sick, it was not fun," Lisa Kudrow, who played Phoebe Buffay, recalled in an interview with the New York Times about Perry's struggles during the 2000-2001 season. "We were just hopelessly standing on the sidelines. We were hurting a lot. Matthew is one of the funniest people I've ever met in my life. He's charming and hilarious. Most of our hard laughs came from Matthew."
Perry made millions laugh, but his personal life was a real struggle. He fought his demons almost his entire life and spent millions of dollars on rehab.
Perry never married and never had children, although he wanted to be a father.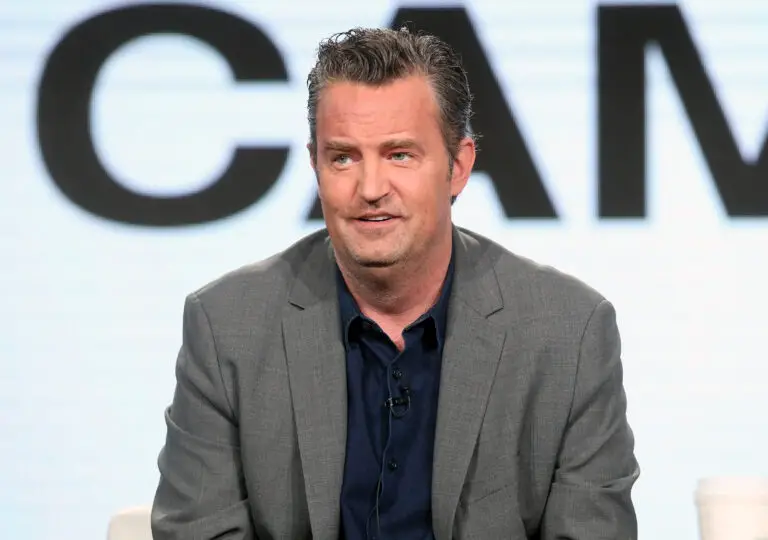 He once dated Julia Roberts but believed he wasn't good enough for her.
"Dating Julia Roberts had been too much for me," Perry wrote in his memoir. "I had been constantly certain that she was going to break up with me — why would she not? I was not enough; I could never be enough; I was broken, bent, unlovable."
"So instead of facing the inevitable agony of losing her, I broke up with the beautiful and brilliant Julia Roberts," he continued. "She might have considered herself slumming it with a TV guy, and TV guy was now breaking up with her. I can't begin to describe the look of confusion on her face."
In 2020, he got engaged to literary manager Molly Hurwitz, but the two announced their split just a year later.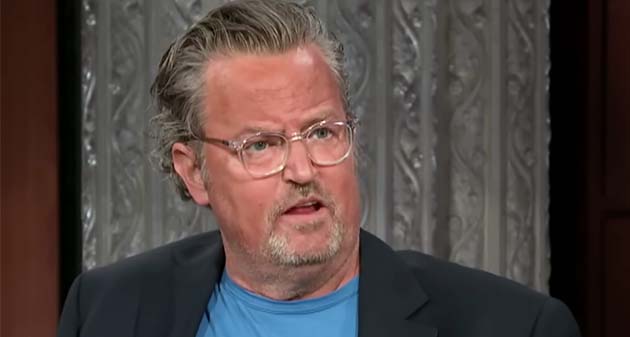 Following his passing, another actress opened up about the fling she had with Perry during the time he still wasn't cast for Friends, Gwyneth Paltrow, who took to Instagram to share her tribute.
She wrote, "I met Matthew Perry in 1993 at the Williamstown Theater Festival in Massachusetts. We were both there for most of the summer doing plays. He was so funny and so sweet and so much fun to be with," along with a photo of Perry from his early days.
"We drove out to swim in creeks, had beers in the local college bar, kissed in a field of long grass. It was a magical summer. He had shot the pilot of Friends but it had not aired yet. He was nervous, hoping his big break was just around the corner. It was," she continued, adding that the two stayed friends for a while but eventually "drifted apart."
"I hope Matthew is at peace at long last. I really do," Gwyneth Paltrow concluded.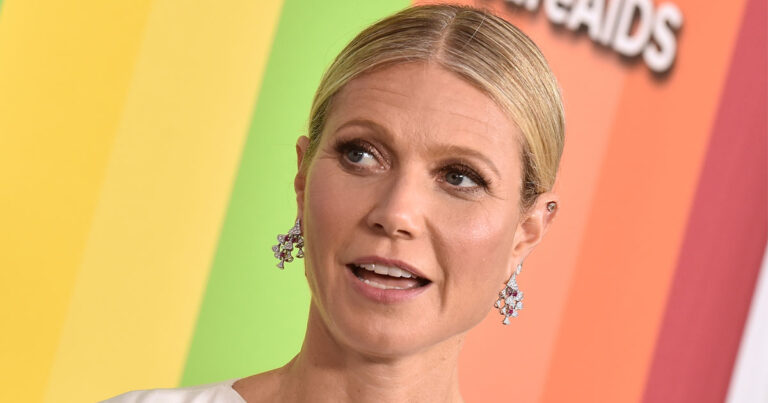 Perry also mentioned this fling in his memoir writing that he met Gwyneth at a party and they "slipped off into a broom cupboard and made out."
"This was the last summer of my life when I could make out at a party with a beautiful young woman called Gwyneth," Perry wrote in his memoir. "And no one, save Gwyneth and I, cared."
Matthew was truly one of a kind. He will forever be missed.
Please SHARE this article with your family and friends on Facebook.
Bored Daddy
Love and Peace
Bored Daddy
Love and Peace