It's an undeniable fact that talent runs in the Bocelli family. Andrea is a chart-topping singer whose perfect vocal skills have the power to captivate our senses and his son Matteo following into his father's footsteps is something we are beyond happy to hear.
This adorable 21-year-old man seems to be born to perform on stage and we simply can't get enough of his angelic voice. His latest performance leaves us thrilled. He opted for the iconic song "Love Me Tender" and it sounds just perfect.
It looks like he is bound to have a lasting career in music, just like his father.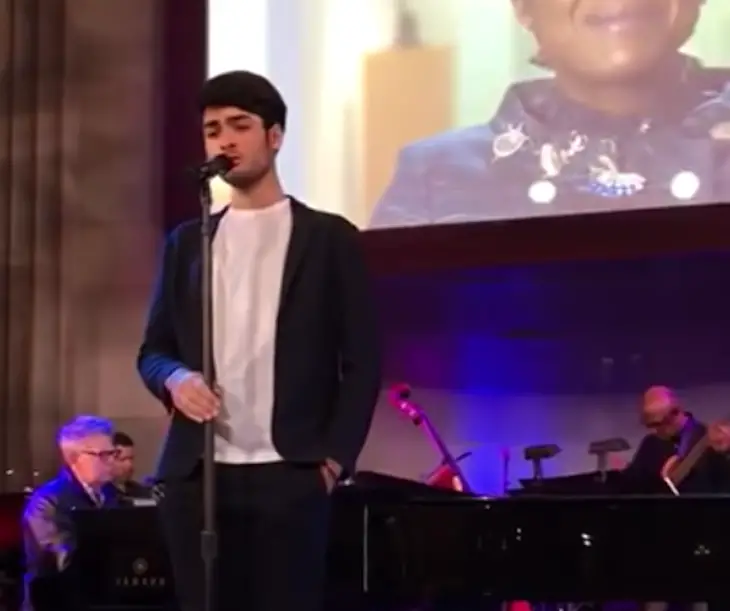 When he performed alongside his father for the first time, everyone agreed how their voices blended in perfect harmony. The video of the performance of the song "Fall On Me" has been seen by millions of people who agree that the duet is so touching that it heals the soul.
However, despite his confidence, Matteo has a lot more to learn and to master if he wants to reach his father's enormous success. Because being the best at what you do requires a lot more than God-given talent. Matteo is perfectly aware of that and that's why he spends countless hours on vocal training in the studio. He is ready to put forth the effort.
This father and son duo treated the viewers with an interview for The National where they discuss the plans regarding Matteo's pursue of career in the music industry.
Just as any concerned father would believe, Andrea thinks his son needs to finish his professional training and musical schooling before rising to superstardom. He said:
"Matteo needs to finish his studies to be a serious singer. When you go to the doctor or to see a lawyer, you expect to find a serious professional. The same goes for singers. But Matteo has shown he has a gift. He has something you don't learn."
Rather than buck his dad's notion of finishing college, Matteo agreed. He told The National that school is an invaluable stepping stone to success.
"I know that to make my dream come true I have to study a lot."
Matteo performs Elvis' song in front of his audience and it feels as though he's done it countless of times before. His self confidence while on the stage is unshakeable, which adds  to the overall impression.
His pleasant-for-the-ears vocal is something we could listen to over and over again, and it will make us emotional every single time.
He is a real refreshment on the music scene!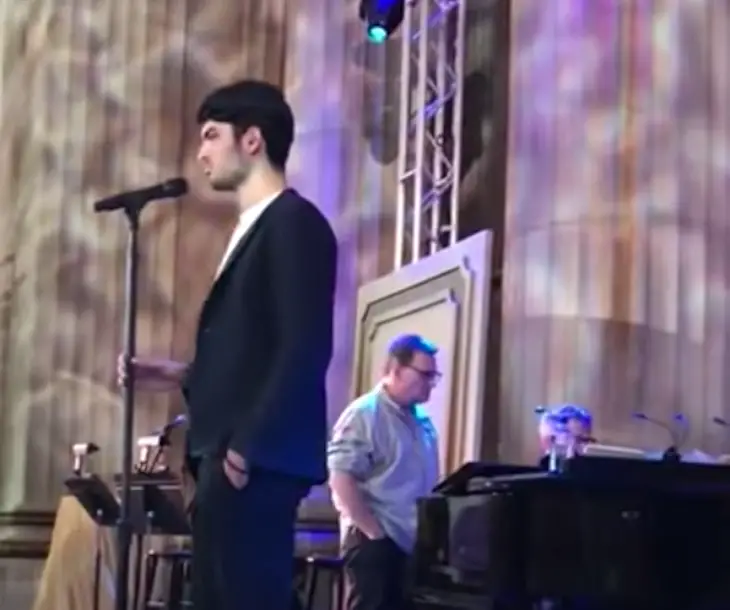 Check out Matteo's version of "Love Me Tender" below. He's certainly as skilled as his dad!