Sabrina Miller and her family were looking forward to a fun day outside. The weather was just perfect for camping and swimming so they got ready and embarked on a summer adventure. Everything seemed perfect, and eventually, the family called the day off and headed home.
But what happened the following day left everyone in a complete shock. Sabrina's daughter, 3-year-old Kaleigh, woke up the next morning with severe burns on her face. Nothing worrying happened the day before, so Sabrina got really concerned because she had no idea why her daughter would experience such injuries.
Of course, the first thing this mother did was rush her girl to the hospital. However, according to Sabrina, doctors didn't think the burns were serious. They were only given a lotion that would hopefully help soothe Kaleigh's skin. But that didn't happen. Sadly, the following day, the girl's burns turned into huge blisters that resembled a second-degree burns.
Sabrina then took Leigh to a dermatologist where they were finally given answers regarding the girl's condition. "I was just kind of traumatized, I was like, crying my eyes out, [wondering], 'What is going on with her?'" she said. The dermatologist then asked Sabrina whether Leigh had any contact with any citrus fruits while out in the sun. She said yes and explained how the girl loves eating limes.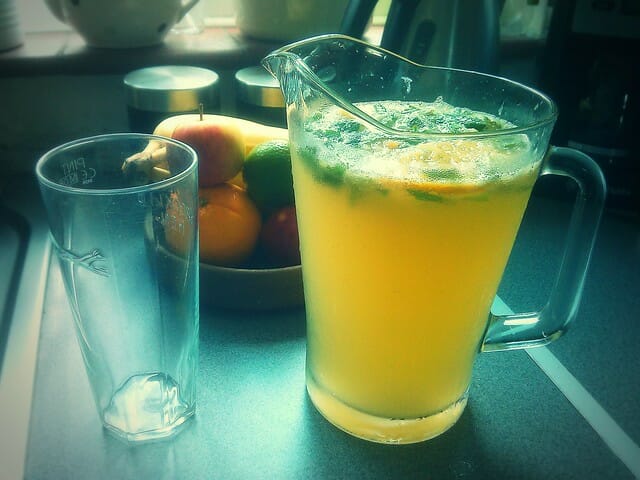 To this mother's surprise, that was the reason why Kaleigh got all those blisters. Apparently, she suffered from a syndrome known as Phytophotodermatitis or "margarita burn."
The oil and the juice in limes contains a chemical known as photosensitizers which makes the skin extra-sensitive to sunlight. It usually appears on the area of skin that was in contact with the limes.
So people who have this syndrome should be very careful what they consume while they are exposed to direct sun light.
The dermatologist took care of sweet Kaleigh's skin and she's now feeling great. Luckily, there will be no scars left.
"He (the doctor) released the pressure of the burns, drained them, and dressed them with steroid ointment. Still being seen daily, the next week or so is just a healing process for my poor princess", Sabrina wrote.
We hope this story will make you more cautious when drinking margaritas by the pool this summer. Other fruits that may cause phytophotodermatitis include carrots, celery, figs, wild dill, wild parsley, wild parsnips and all the citrus fruits.
You can take a look at the whole story in the video below.