Although we as a nation are thankful to the members of the military every single day and understand the sacrifice they make for keeping our country a safe place, two very special days remind the veterans and military members that we will never forget everything they have done for us, The Memorial Day and The Veterans Day.
On these days, a special ceremony takes place at the "Tomb of the Unknown Soldier" in Washington D.C. The tomb was first guarded back in 1927, and ever since that day a wreath is laid to rest next to it. It symbolizes the beauty and brevity of life.
"Floral tributes are made each day at Arlington National Cemetery — at funeral services, public ceremonies, and individual visits to a loved one's gravesite."
During the ceremony, which is also known as the "Wreath Laying Ceremony," the President of the United States speaks on the behalf of the nation and expresses the gratitude we all feel for the soldiers who died for the country.
A few years ago, some young people who attended the ceremony started laughing all of a sudden. Such behavior should never be allowed as the ceremony is both formal and touching. The guard who is watching over the "Tomb of the Unknown Soldier" quickly put the frivolous youngsters on their place. He could be heard saying, "It is requested that everyone maintains a level of silence and respect!"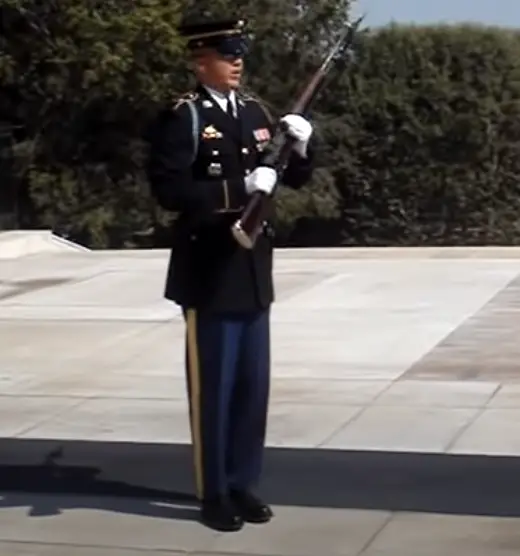 The people were ashamed of what they did as everyone turned and stared at them. Luckily, they understood they made a mistake and went completely quiet until the ceremony of honoring the fallen soldiers ended.
Take a look at the video below to see the whole thing taking place.