The incredibly touching plot along with the dancing choreography which hundreds of people tried to imitate over the years make movie Dirty Dancing iconic. The star, Patrick Swayze, who was named Sexiest Man Alive in 1991 by People, took the world by storm.
Young Patrick fell in love with dancing after he started visiting the Houston Jazz Ballet Company where his mom was a director. It was there where he met his future wife Lisa Niemi. Of course, at the time of their first encounter both Lisa and Patrick were still very young and only started dating later. "If I started putting on a pose or doing my Casanova routine, Lisa would turn away and not say anything," Swayze told People. "We had a lot of dates in silence." He added, "I knew she was the smartest chick I'd ever met. [Before Lisa] I had been meeting girls with names like "Mimi" and "Angel". And for a long time, I didn't feel like I deserved her."
Although she was the love of his life, the couple never had children together, and that caused heartbreak at Patrick who desperately wanted to be a father. I was born to be a dad," he said according to Closer magazine. 
Some claimed that it was Lisa who didn't want to have children after she suffered a miscarriage, and he was so in love with her that he agreed to her wishes.
In 2007, Patrick was diagnosed with Stage 4 pancreatic cancer. His body changed over night and he told Access Online how he "dropped 20 pounds in the blink of an eye." He was a heavy smoker his whole life and didn't quit the habit even after the devastating diagnosis but told Barbara Walters, "I've seriously cut down. I was one of those dumb ones that started back in the Marlborough Man days whose — you know, it was cool. I'm a cowboy. But I'll tell you one thing. I will talk so hard core against, against smoking for kids. That's one reason I've never smoked in front of children."
After his passing, a friend close to the family spoke of the relationship between Patrick and Lisa and said it was a relationship of abuse, claiming that she beat the actor, not only while he was active, but during his final days as well.
"She used to hit him, as well as the furniture and the walls. They frequently got into arguments, and I constantly attempted to mediate the situation. They damaged their own home, automobiles, and hotel rooms." the source close to the family revealed. "It was a relationship of abuse."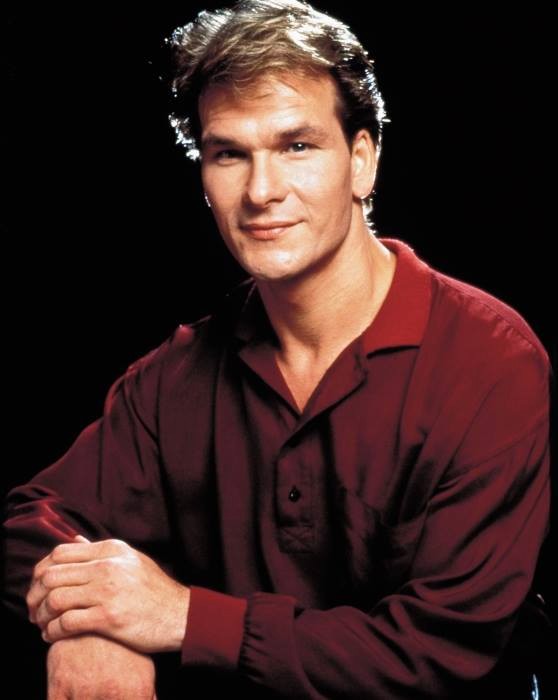 When asked if Lisa would hit Patrick during his 21-month cancer fight, the friend supposedly added, "Oh yeah, it didn't matter. She wouldn't hit him with stuff — she would claw at his arms and neck. She would punch and slap him."
When he was in need of assistance, she ignored him and left him in filthy clothing.
Another friend of Patrick, Charlotte Stevens, said she encouraged the actor to leave his wife because she had affairs with different men and women. As reported by The Daily Mail, Stevens said, "I would tell him, 'You mean to tell me she's having these affairs and you haven't stepped out on her?' And he would say, 'No I don't want it used against me.'"
Lisa denied all those allegations through her spokesperson who said, "It is categorically untrue. It is that simple."
Please SHARE this article with your family and friends on Facebook.
Bored Daddy
Love and Peace