Don Chatten is the man who proved to us once again that not all heroes wear capes. It's our everyday brave actions that determine our value as individuals who contribute to the well-being of other living creatures.
During a visit at the Bark Park at Ellicott Creek Park, Don and his two rescue dogs heard strange noises coming from a creek. It resembled whimpering and a cry for help, and both Don and the canines knew someone was in big trouble.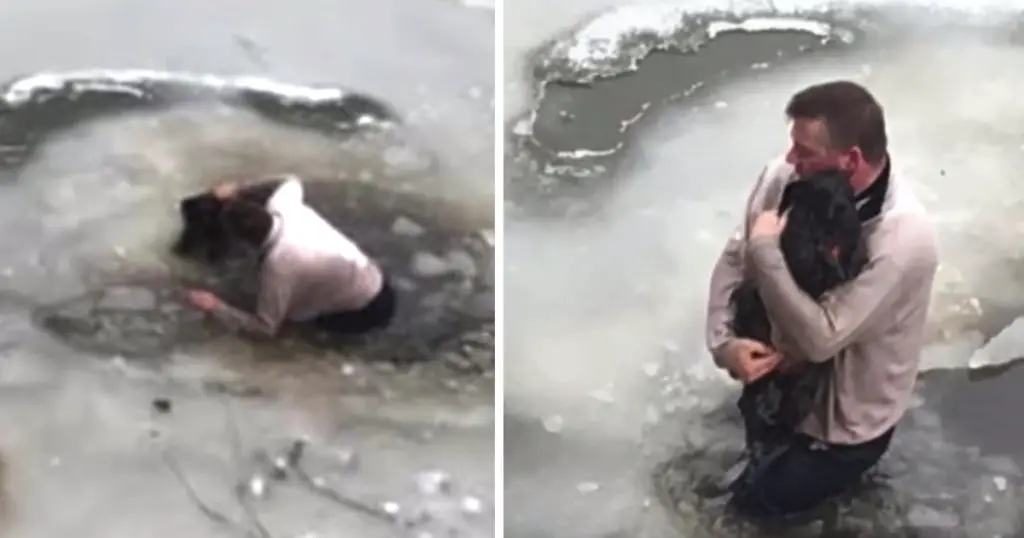 Soon enough, they realized it was a tiny pup who was in need of urgent help as it was stuck at the icy water. Knowing that the time was running out for the poor soul, Don didn't hesitate even a bit before he entered the cold water. He managed to crack the ice and get the tiny Terrier Mix back to safety.
As it turned out, the dog's name was Jackson and he went missing a couple of days before Don spotted him and rescued him. His owners were beyond thankful to Don for saving their little one and bringing him home.
As everyone is praising Don for his bravery, he says that his dogs were actually the real heroes because they were the ones who spotted something unusual was taking place and heard Jackson crying in the first place.
Dogs are truly amazing, aren't they?