Life is full of surprises, and many times, when we lose hope and when we least expect it, a miracle happens and reminds us that nothing is impossible.
Emma was a shelter dog who resided at a Charlotte animal shelter. Sadly, this isn't a "no-kill" shelter, and poor Emma found herself on the list to be euthanized.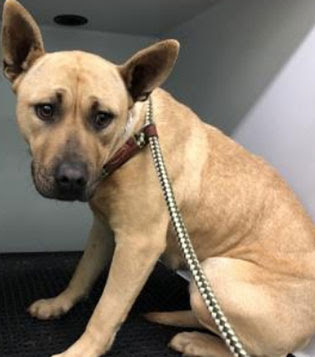 But then, someone took a notice of this lovely girl and took the time to inform an animal lover, Nicholas R., of the state Emma had found herself in. Nicholas though he could foster the dog and eventually adopt her. He got in touch with Dorsey Patrick, the Director and Founder of Jesse's Place, who was willing to step in and help Nicholas get Emma under his wing.
According to Fox 46 Charlotte, Nicholas wrote to the organization: "I'm interested in fostering and possibly adopting this sweet girl…I'm very patient, calm, gentle, and have plenty of time to work with her. My last rescued boy died in 2016 from cancer."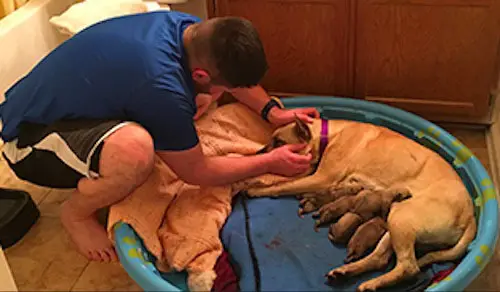 In no time, Emma found herself in a loving home. However, no one was aware that she was hiding something. To the surprise of everyone, the dog was pregnant. Days after she was rescued from certain death, Emma gave birth to 6 puppies. So, Nicholas didn't only save her life, but that of her babies too.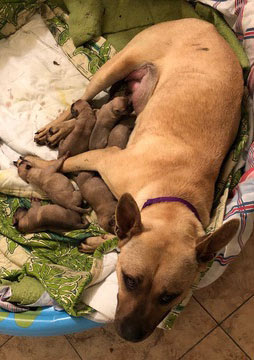 According to him, Emma and the little ones are doing fine. We are so glad Nicholas stepped in for this mother just in time. May God bless him for his kindness.