Referred to as the "Queen of Pop" and regarded as one of the most influential figures in pop-culture, Madonna only moved up in her career throughout the years and is still the idol of many generations.
However, of all her roles she has had in her life, she seems to love that of a mother the most.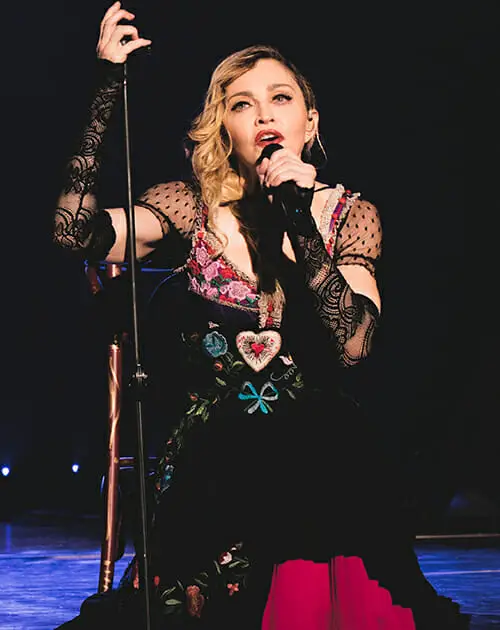 Madonna has six children. While she was dating boyfriend Carlos Leon, she got pregnant with her eldest child, daughter Lourdes Leon whose resemblance to her super-star mother is uncanny. At the time the world learned their favorite artist was going to have a baby, they went crazy and everyone was eager to see the little bundle of joy.
In 2000, Madonna married director Guy Ritchie with whom she had son Rocco.
When the couple divorced, Rocco was just eight years old and was forced to live in Britain and the States. He followed his mother on her tours but complained how she didn't have much time for him as she was busy with her professional life. Eventually, he moved to London permanently after his dad got the custody over him. Today, however, the relationship between Madonna and Rocco is better and they are close again.
Two weeks ago, she posted a photo of him for his birthday and wrote "I Love You more than you will ever know."
During her divorce with Ritchie, Madonna visited an orphanage in Malawi where she met little David Banda whom she adopted. She also adopted another child from Malawi, her daughter Chifundo Mercy James. Both David and Chifundo are now 14 years old.
In 2017, the Pop Queen adopted two twin sisters from Malawi, Esther and Stella.
Madonna's adoptive children are happy to have her as their mother. Although she's known to be very strict and asks from all her children to follow certain rules, she loves them unconditionally and does all that because she wants them to turn into hard-working individuals.
Lourdes is now 23 and looks exactly like her mom. She's multi-talented and wants to pursue a career in acting. She's also a fashion model and loves helping her mom choose her outfit for her tours.
Her being a supermom is why we love her even more. Madonna is a queen in every sense of the word. Share this article with a fan.