In the United States, there are over half a million people without a roof over their head. According to Statista, after a period of progress and decline, the U.S. homeless population has increased slightly by two percent according to a report from the Department of Housing and Urban Development.
More than a half of these people are based in California, with around 42,000 homeless people living in L.A.
As the problem with these people was expected to get even worse in 2022, the city agreed to spend around $3 billion to help as many homeless people find a permanent place to stay.
For this purpose, a beautiful village with tiny homes was built. This village is unlike any other out there. Why, you may wonder. Well, it is like that because a number of "artists and locals have taken it upon themselves to make an impact in their own unique ways," by painting each house in different color, making Alexandria Park Tiny Home Village a cosy and pleasant place to start your life over.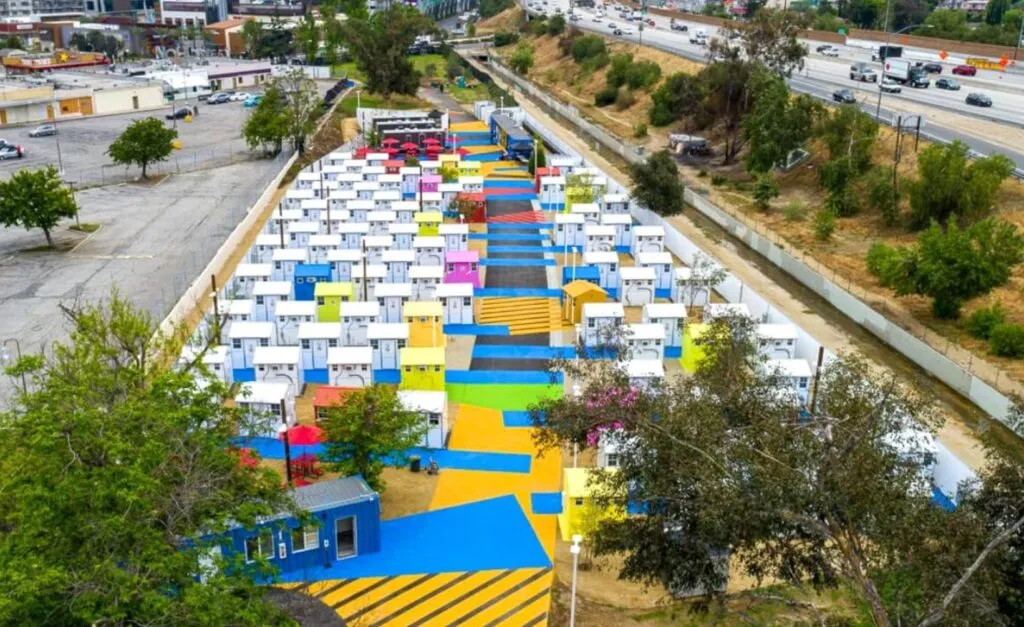 This village, which is designed and implemented by Lehrer Architects in conjunction with the Bureau of Engineering, is the second of its kind.
"The home consists of 103 single and double-occupancy units, along with community structures and outdoor spaces."
The number of homes it fits is around 200.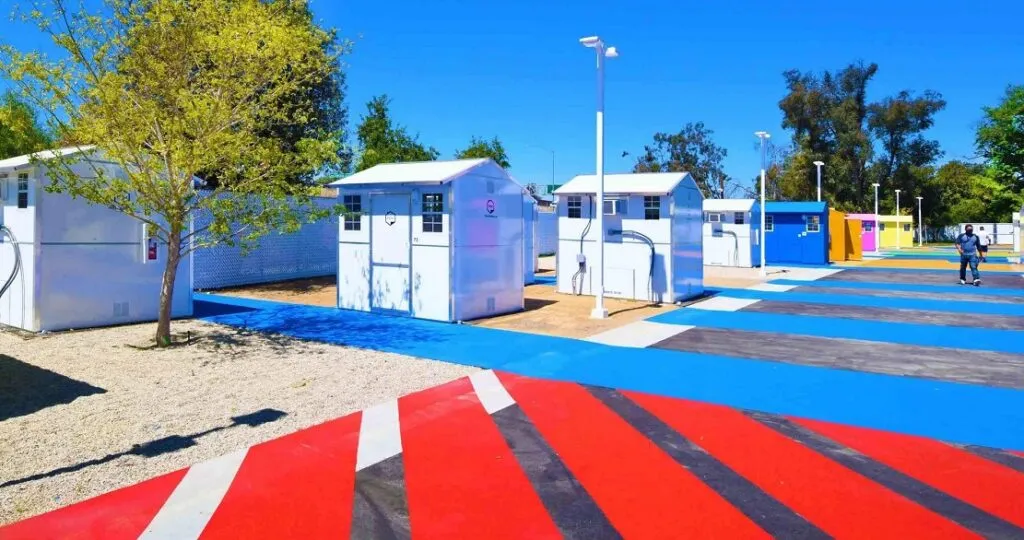 The tiny houses are fully fitted with a fold-down bed, heat, air conditioning, electrical outlets and locks.
The residents of the village are offered three meals each day as well as given access to community showers, restrooms, storage areas, dining areas, and support services.
"It is thrilling to be here using our medium to give, develop and invent form and processes to transform LA into a fully housed city," said Michael B. Lehrer, founding partner of Lehrer Architects.
"Making a difference is a joy of citizenship."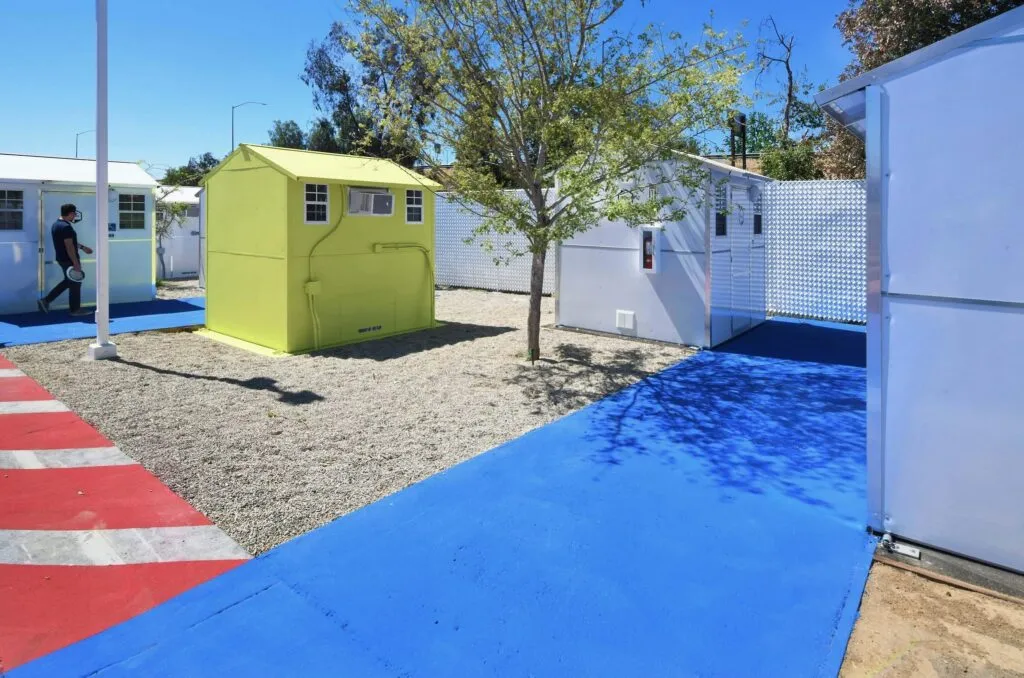 We are totally in love with this highly creative solution which allows homeless people a place to stay until they find a permanent home.
The place has a no-alcohol policy and evening curfew, but its residents enjoy many benefits.
For more on the project and this village which is built on an unused section of land near the freeway check out the video below.
Please SHARE this inspiring story with your family and friends on Facebook!
Bored Daddy
Love and Peace