Christmas time represents those days of the year when even the elderly who have seen it all during their lifetime and know how hard things can get at times believe in some magic.
No matter if one is young or old, rich or poor, jolly by nature or not, everyone deserves to have cheerful holidays. And what would holidays be without the symbol, the Christmas tree?
One homeless man named John, who resides in a tent underneath New Orleans' Pontchartrain Expressway, was getting ready for the most wonderful time of the year and did all he could to decorate a Christmas tree. Sadly, placing the tree in front of his tent was against the state's sanitation codes, so the city just picked it up.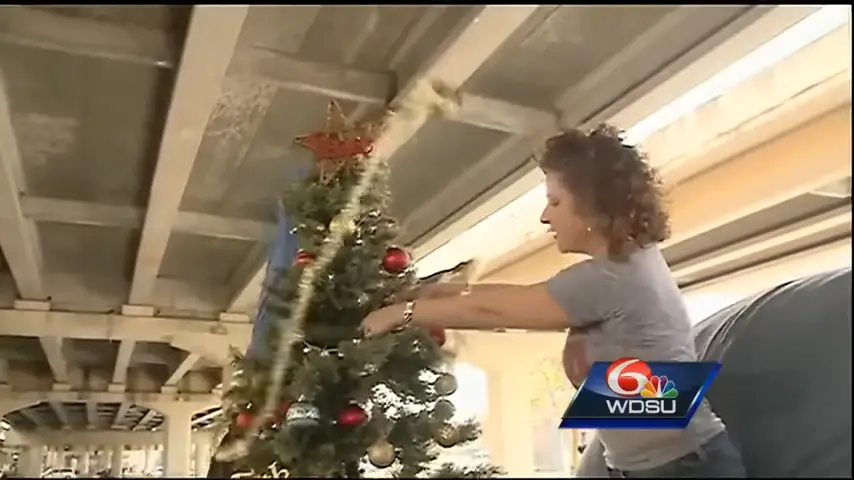 He was left heartbroken, but then his story spread around and people stepped in to give him a a bunch of trees and the Christmas he deserves. Many passersby joined in in decorating another tree.
John, on the other hand, showed his kindness as well. He gave his spare trees to other people in need who couldn't afford one. In return, those people filled his stocking with notes of sweet words written on them.
John and the rest of homeless people join in together and sing Christmas carols, and we think that's very sweet because Christmas is all about being together and sharing the joy the holidays bring.
We hope John will celebrate his next Christmas in a new home.