Mother Laura Mazza is just like any modern mother out there. She is constantly torn between her job and her kids' needs. Somewhere along comes her social life and other responsibilities as well. Even though she tries her best to balance everything she is expected to take care of, her kids sometimes feel as they are not put on the top of her priorities, and that might be really devastating knowing how hard she tries to provide a happy life for them.
But, things don't always turn out as expected. Here's what happened on this Halloween.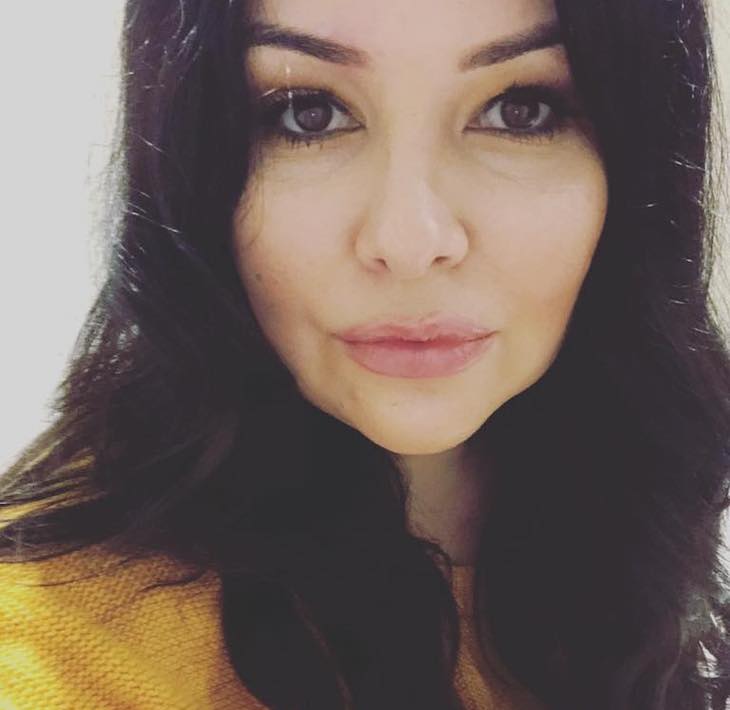 On the 31st October, she was away on business and was expected to get back home right for the trick-or-treating. Unfortunately, her plans fell and she felt overwhelmed knowing she wouldn't get on time to give her son the Halloween he deserved. She shared her story with Love What Matters.
However, it appeared that the Halloween her son was about to get would the best one so far, so her flight delay turned to be a blessing in disguise. All she needed to make her son's day a memorable one was the women's power, and the help of the local hero moms.
"I want to tell you how beautiful women are. I promised Luca weeks and weeks in advance that we would go trick or treating. Leading up to it he was so excited, and we looked at costumes we were all going to wear. We have always loved Halloween and I've loved it since watching it in movies…

An opportunity for me to work came up and I flew interstate for the day. I promised Luca the night before that I'd be home in time to trick or treat. Flights were delayed, traffic was crazy, and I got home to find him asleep in his costume waiting for me. I ugly cried. Bloody Mom guilt, right? I felt so terrible.

I knew he wouldn't have cared but I wanted to keep the promise to him. I hated broken promises as a kid."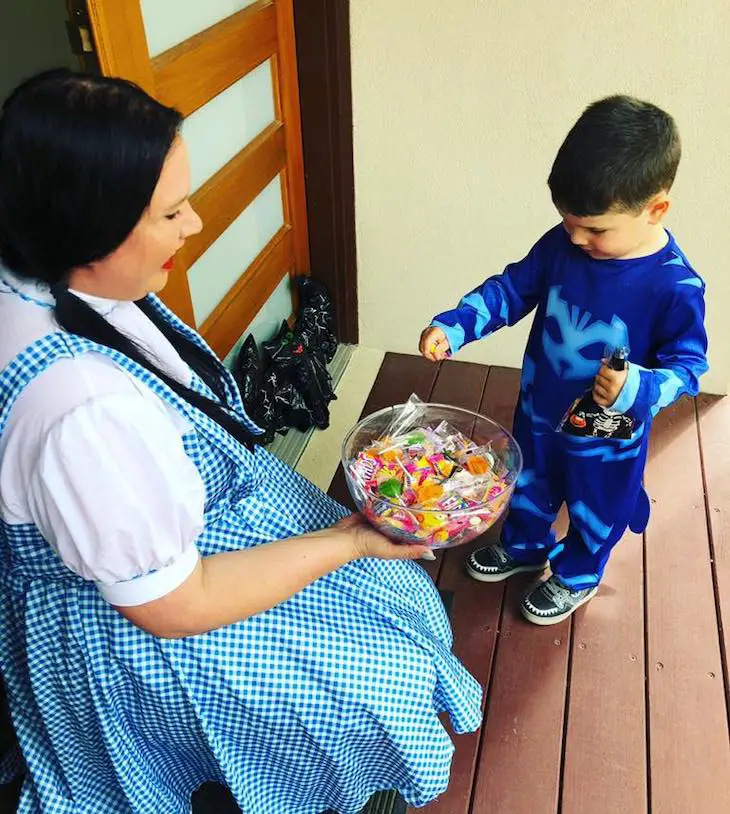 Once she got home, she searched out a local women's group on Facebook and had one thing to ask from them and that was to simply open their doors on November 1, when she planned to take her son out for a make-up Halloween. She told them how she would buy all the sweets, and all they had to do was put them in the boy's bucket. But, what she didn't expect was for that many mothers to offer to help her to put the plan forward.
"Immediately, I was flooded with messages from mothers saying they still do and have lots of chocolate and goodies left over, some even saying they'll put their decorations back up. Everyone appreciating the feeling of the guilt I felt and wanted to help.

I grabbed some bottles of wine to hand out to those moms and we went trick or treating on the 1st of November. I explained to my son at each house how caring each person was to do this for him, and that he should learn from their kindness and do the same and that kindness like this should never be taken for granted. One mom even went as far as to dress up so that my son would get the full experience.

I have been in tears all day. Happy and emotional tears. They didn't just do it for my son, they didn't just teach him that humanity is beautiful, but they taught me that in motherhood, you're never alone, because other mothers will always have your back!"
Laura's son had the best Halloween, and this mother is happy she could give it to him all thanks to the considerate mothers. This is just another example that mother's love is the most powerful force on Earth.
Good job moms, we are proud of you.