When Joey and Kristen Masciantonio got a call from a friend of theirs who let them know Pope Francis was going to be in Philadelphia, these devoted Christians really wished to meet him. Donny, who happened to be an FBI agent helping the security, informed them to get downtown if they were about to see the pope that day. This was a once in a lifetime opportunity the two didn't want to miss. But, never in their wildest dreams did they think this encounter will be life-changing.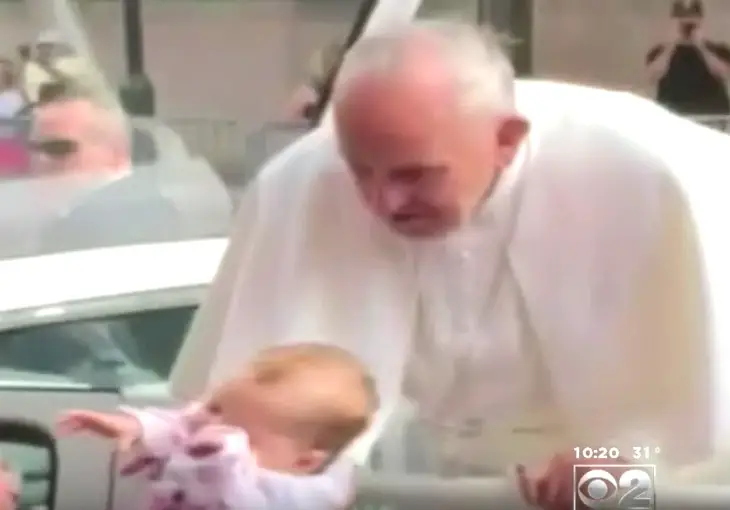 Joey and Kristen's daughter Gianna has an extremely rare blood disorder and a tumor, so Donny believed it would be nice if the baby girl meets the Holy Father. It was as though he had some gut feeling that things could change for the better for this loving family. Although they didn't hesitate to head to Philadelphia, they were a bit concerned that bringing Gianna among the crowd could further weaken her already low immune system. But, something was telling them to do it, and once the doctors told them they could bring her with them, they did just that.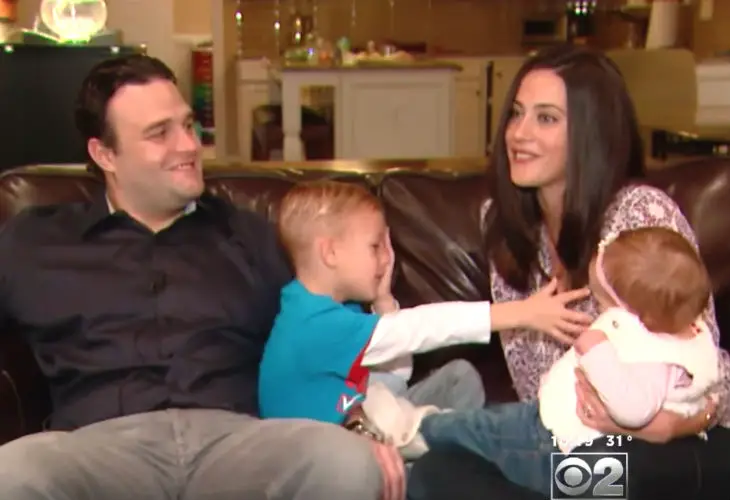 When the Masciantonio's arrived on market Street, they were stunned by the great number of people who were eager to meet the pope, and touch him, or kiss him, in hopes of getting a miracle, or simply getting that feeling of being closer to God. When he saw the pope getting closer, Joey held Gianna as high as he could, in order for the security to notice her, and that's when one security guard took the baby and brought her over to the pope. What happened next was beyond amazing. Little Gianna got a kiss on the head.
Six weeks after the incredible meeting took place, Kristen and Joey took their daughter at the doctor's for a regular check up, and that's when they witnesses their own miracle. The tumor had significantly shrunk, whih left everyone in disbelief.
Besides their daughter's condition, this family has never questioned their faith. And although many people won't believe it was a miracle that helped improve Gianna's heath condition, the Masciantonio know it was a God's work.
We can only hope and pray for Gianna to heal completely. May God give this family the strength to endure the fight their daughter is facing.