Being a homeless person without any income means struggling to find food, among the rest. Sadly, sometimes it even means going through the garbage of the nearby restaurants looking for leftovers. 
Unfortunately, this sight isn't that uncommon because the number of people without a roof over their head in the United States is staggering. Although we as individuals can't do much to change the general situation, we can always step in and offer as much as we can, just like the general manager of Little Caesars pizza place. 
A homeless man was trying to find some food in the restaurant's dumpster and instead of kicking him off the property, Michelle Lussier did something amazing.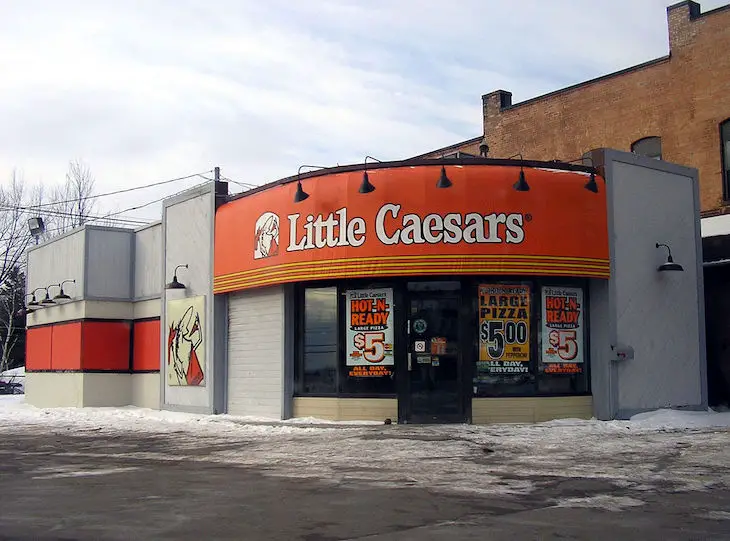 The employees at the popular pizza chain knew the man already. He would stop by their bin from time to time and it lasted for a long time. He would grab some food scraps and leave. Whenever someone from the staff would go outside and offer something to eat he would hurry away in embarrassment. 
After months of trying to help the man, the manager and the staffers posted a note in the window that read:
"To the person going through our trash for their next meal, you're a human being and worth more than a meal from the dumpster. Please come in during operating hours for a couple of slices of hot pizza and a cup of water at no charge.
No questions asked."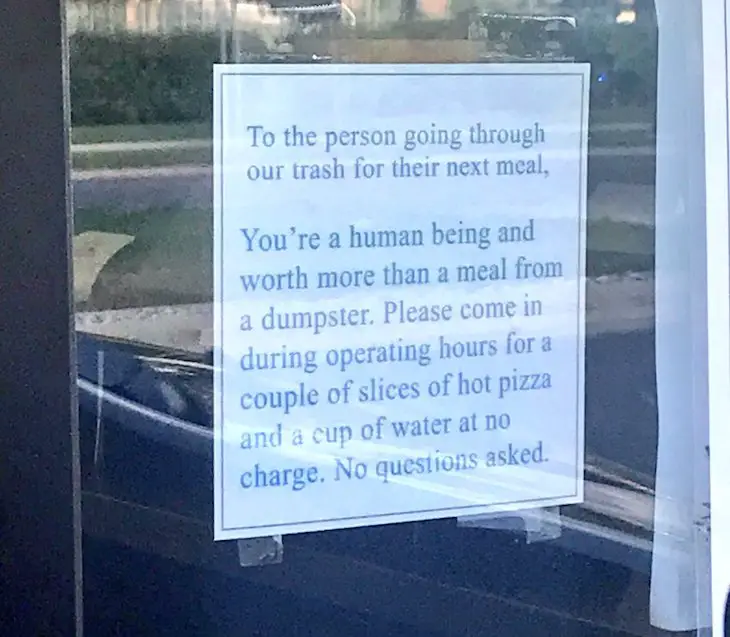 The kindhearted employees at Little Caesars believe that everyone, no matter if rich or poor, should dine with dignity. That is why they made the decision to offer the homeless real pizza; hot and made just for them. 
The restaurant donates the leftover pizza to the local food pantry so that more people who can't afford to buy food can have a nice meal. Inside the place, there is a donation box for these vulnerable individuals who struggle to make ends meet.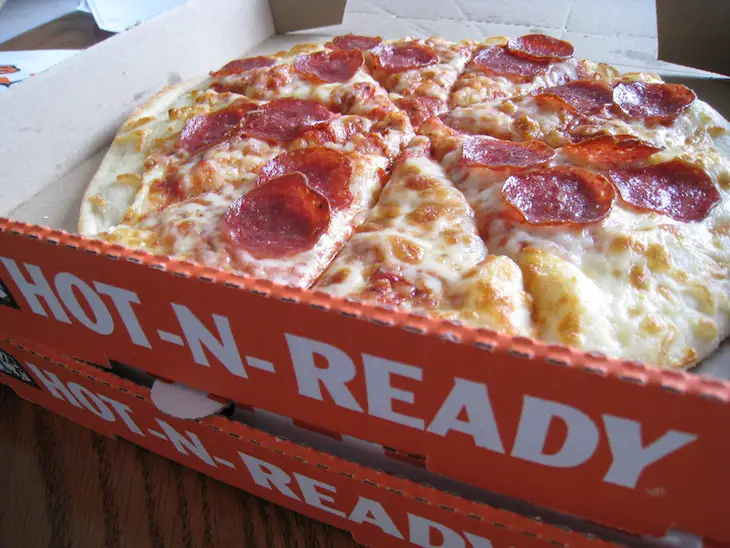 This is an amazing gesture. People like this pizza place owner and his employees are the reason why our faith in humanity is restored. 
We are all human beings – and no bottom line should ever stop us from caring for each other.