When the staff at North Shore Animal League America got a call about a stray pit bull mix, they decided to step in. However, as the dog whom they named Maggie was way too young to be put up for adoption, the workers at the organization decided to place her at a foster home.
One thing led to another, and soon after, Maggie found herself in the home of the Duncan family from Louisiana.
Maggie loved her new place and everyone in the house, especially the family's six-year-old son Roman. The two bonded instantly and spent every minute of every day together. Roman's mom and dad knew that their son could get overly attached to the dog so they made sure he understood she was there only temporarily, or until the organization found her a forever home.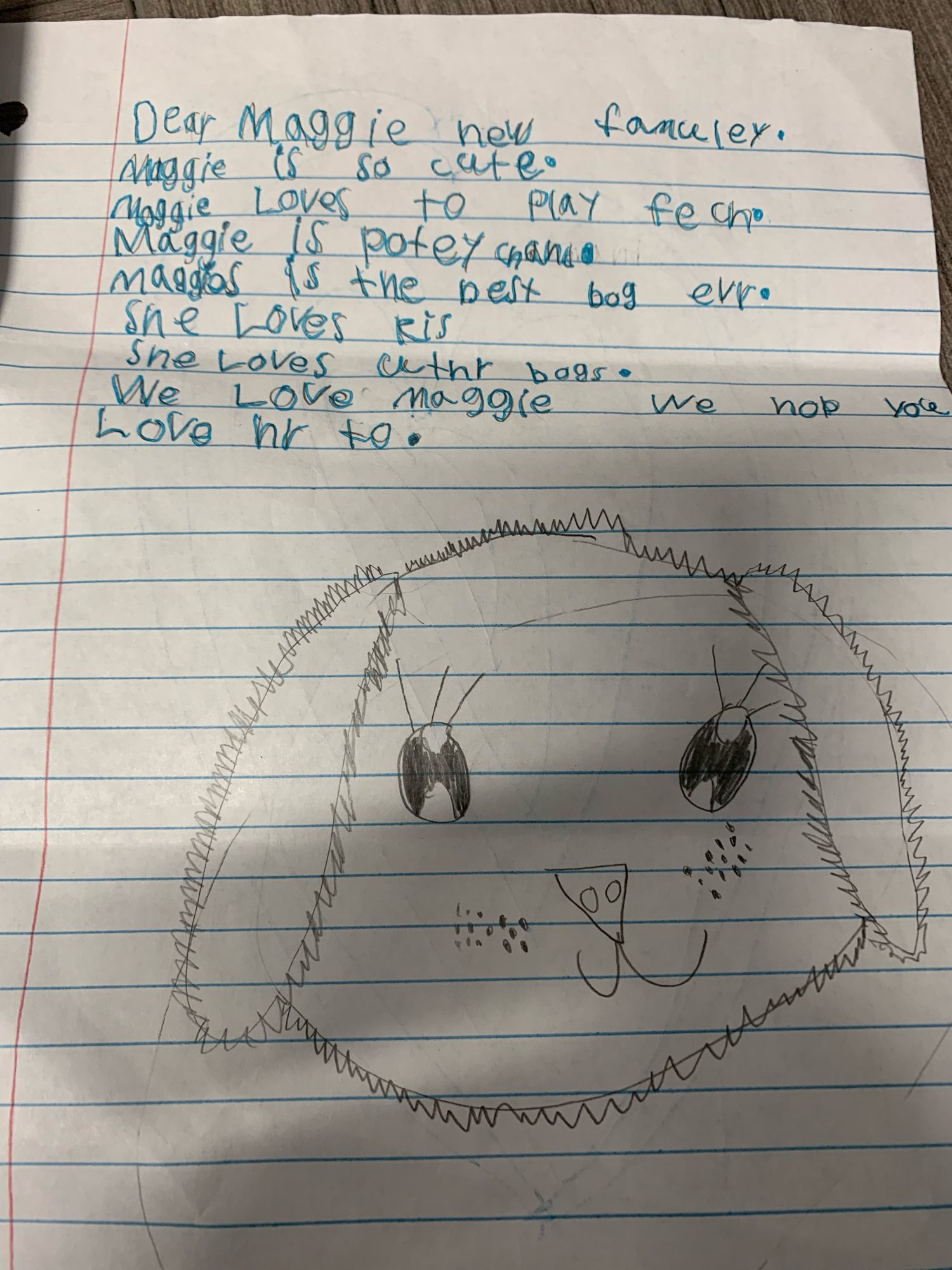 Roman taught Maggie a bunch of things. She got potty trained and learned how to play fetch. She also enjoyed the walks to the park and the attention this family showered her with.
Some time passed by and the workers at NSALA contacted the Duncan family and told them how they were taking Maggie back to New York and to her new home.
Saying goodbye to her was tough for Roman who made sure Maggie's forever family knew just how special she was. He sneaked a few handwritten letters in which he praised Maggie's beautiful personality, calling her the "best dog you could ever ask for." He also wrote about the things Maggie loved doing, like playing and being around other dogs.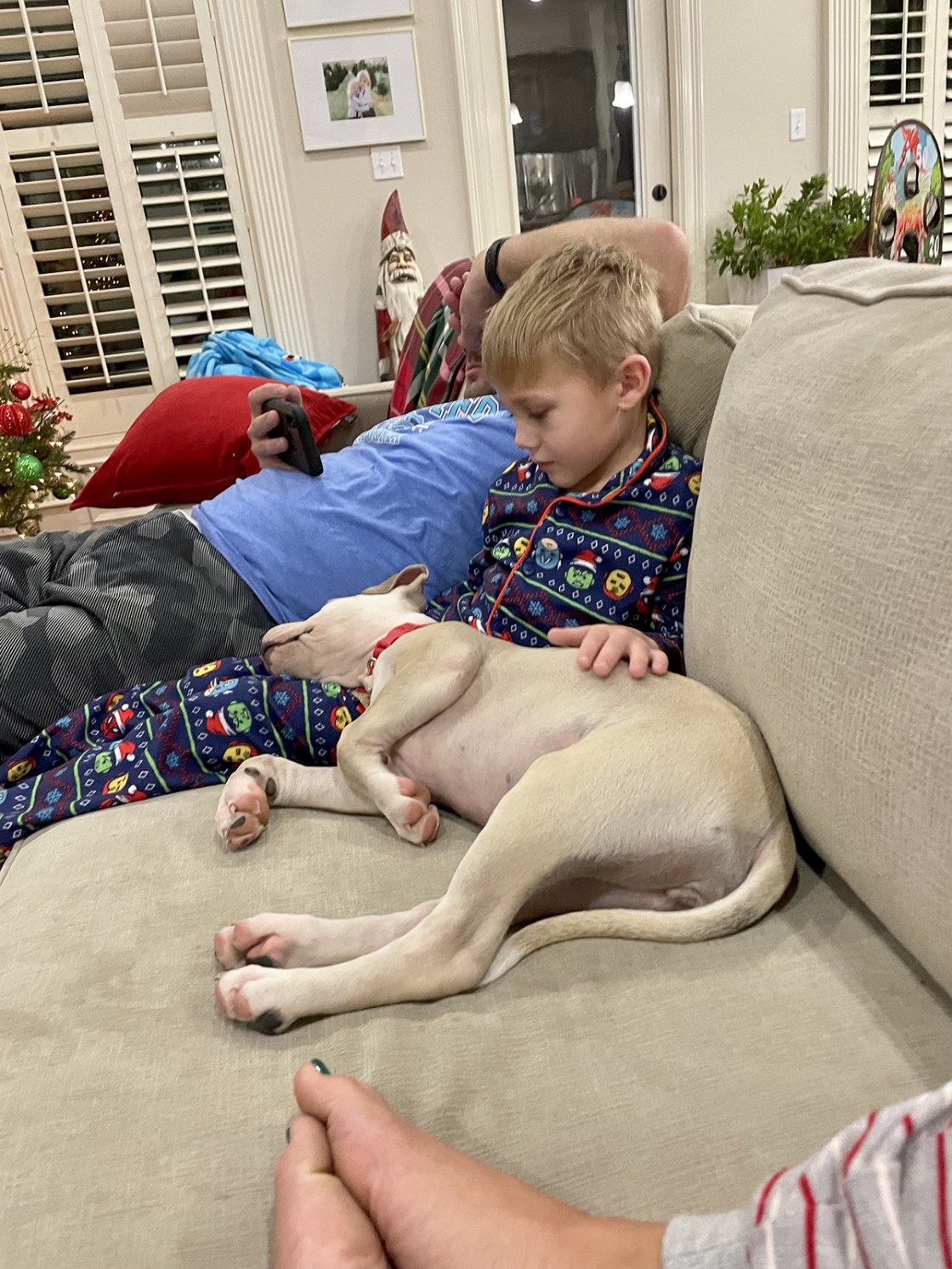 When the managers at NSALA saw the letters, they were touched to the core. "I was so touched," Karla Agostinello, rescue team manager with NSALA, told Today. "It's hard (for fosters) to put the animals on the truck. So I do get a lot of letters from adults — but children, not many. So this is why it touched my heart so much."
Maggie is doing great with her forever family all thanks to spending months with her foster family who showed her love and taught her a lot of things.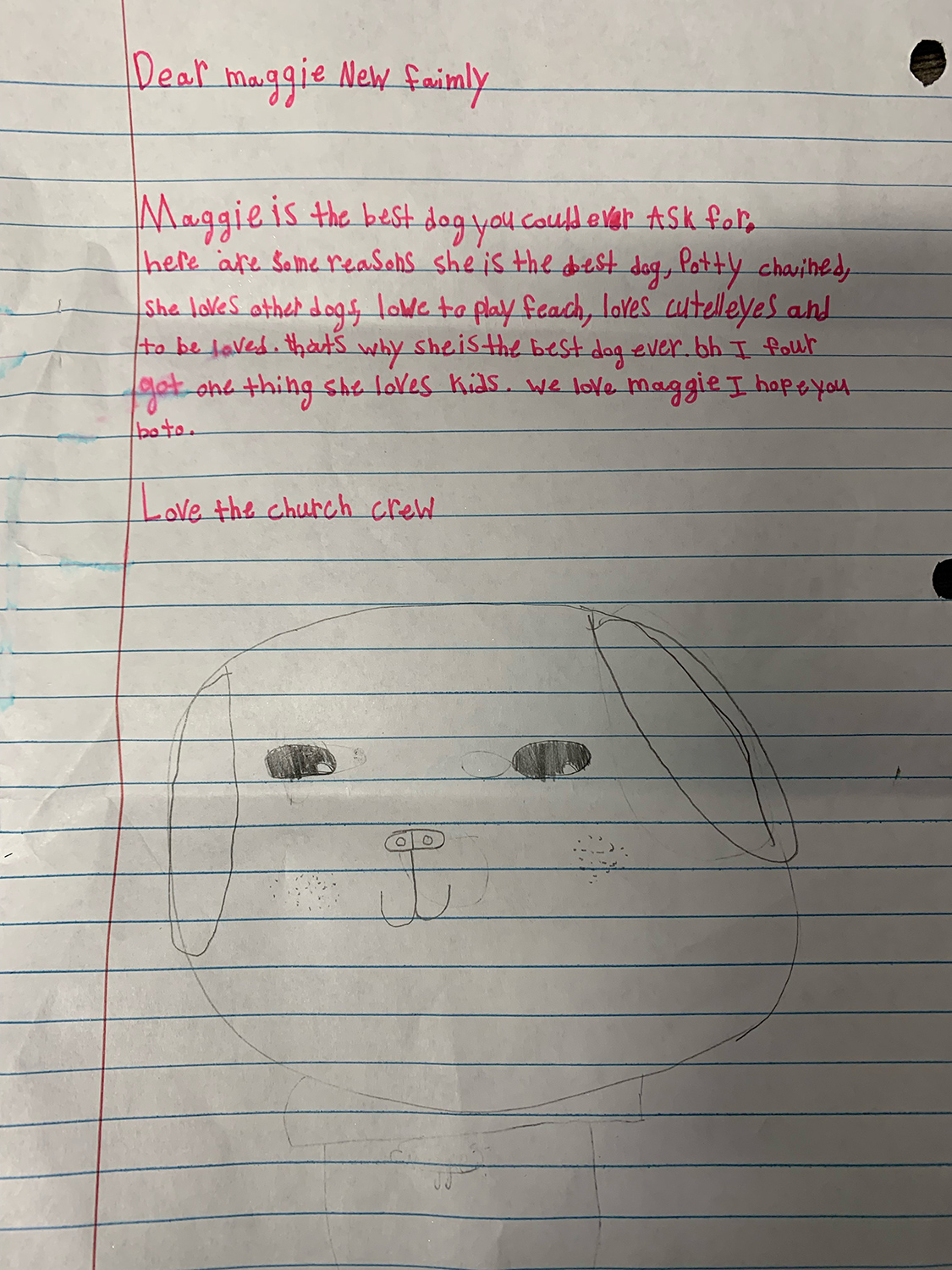 "Her time with this family was very beneficial to her," she said. "Foster families are so important because they're the pet's first stop … they're instilling a foundation of love and care."
Agostinello hopes that this beautiful story would raise awareness about the importance of foster families and would encourage more people to apply to become one.