Little Nolan was only two years old when his parents learned the devastating news that crushed their hearts in million pieces. Their boy had cancer. Now when his life was just starting, fate decided that he replaced the walks in the park and playing with friends with endless nights at the hospital, undergoing chemo, and vomiting. Every test doctors ran, every time they poked him with needles, a part of his parents' soul died.
What was ahead of this family was a tough fight against the evil disease. They knew it wasn't going to be easy, but none ever though of giving up.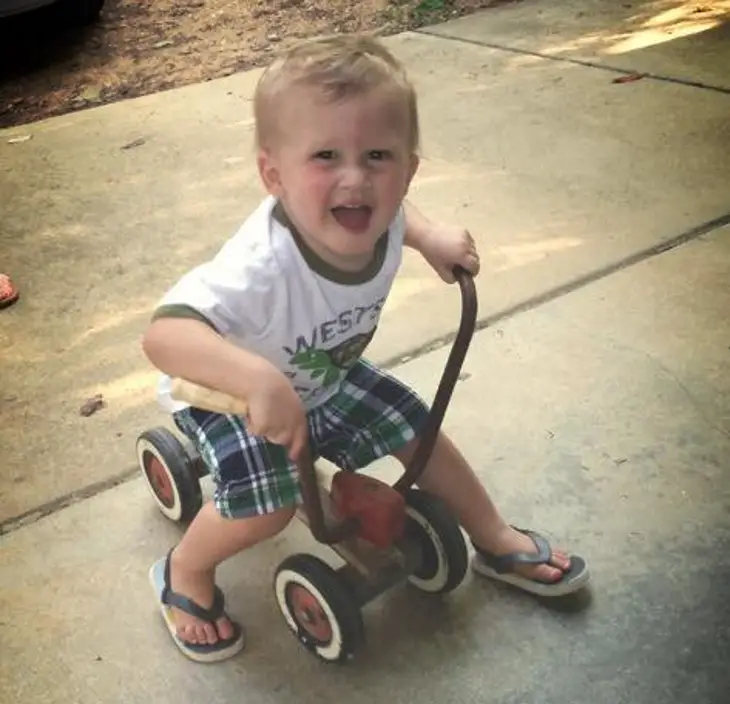 After one year of battling with Rhabdomyosarcoma, a rare soft tissue cancer, Nolan's condition worsened. His mother was aware things weren't going to change for the better. Her little fighter couldn't endure any longer. It was too much for him, and his fragile body had it enough. Once Nolan stopped eating and drinking, the family was told how the cancer spread and the tumors were compressing his bronchial tubes only four weeks after he had an open chest surgery.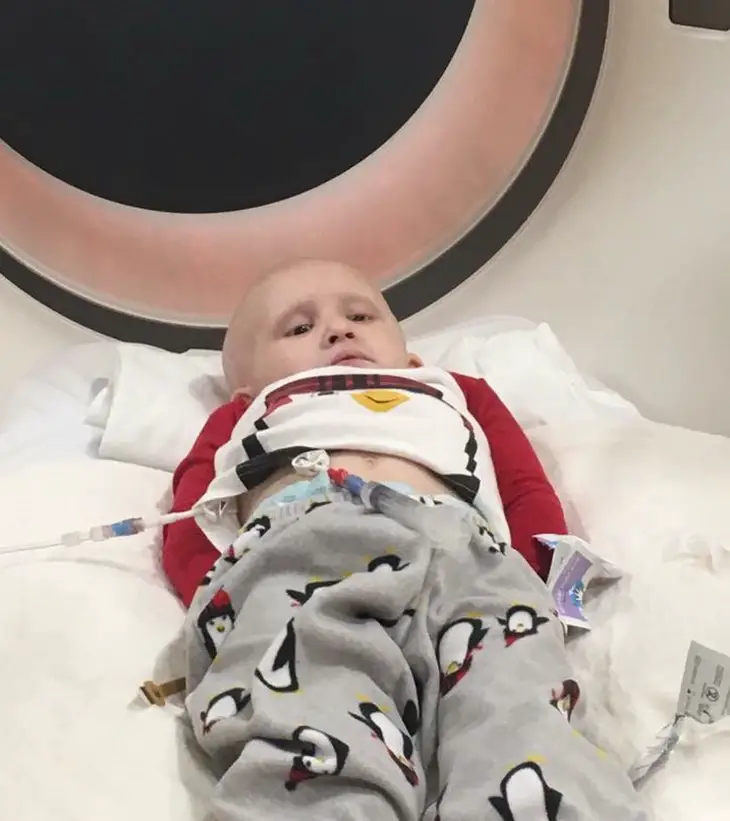 How could a mother tell her son that his time with her and the family was coming to an end. The four year old boy wasn't old enough to understand what was going on and why he was the one to have this disease which was no longer treatable.
She simply didn't want to believe that she would lose her loving son, and he was way to young for his life to end.
Me: Poot, it hurts to breathe doesn't it? Nolan: Weeeelll…. yeah. Me: You're in a lot of pain aren't you baby? Nolan: (looking down) Yeah. Me: Poot, this cancer stuff sucks. You don't have to fight anymore. Nolan: (Pure Happiness) I DONT??!! But I will for you Mommy!! Me: No Poot!! Is that what you have been doing?? Fighting for Mommy?? Nolan: Well DUH!! Me: Nolan Ray, what is Mommy's job? Nolan: To keep me SAFE! (With a big grin) Me: Honey … I can't do that anymore here. The only way I can keep you safe is in Heaven. (My heart shattering) Nolan: Sooooo I'll just go to Heaven and play until you get there! You'll come right? Me: Absolutely!! You can't get rid of Mommy that easy!! Nolan: Thank you Mommy!!! I'll go play with Hunter and Brylee and Henry!!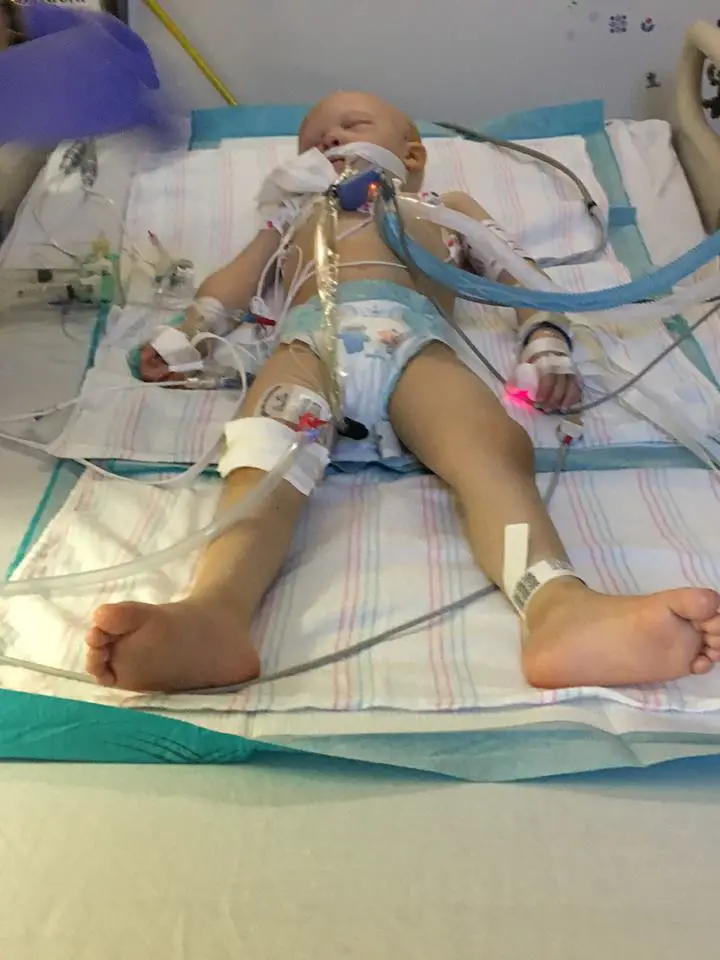 Nolan's journey and his battle with cancer were documented on the Facebook page his mom Ruth and dad Jonathan created to keep everyone informed of his progress. And now, two months after Nolan went to Heaven, his mother paid him honor and shared her deepest feelings with the world.
"Two months. Two months since I've held you in my arms, heard how much you loved me, kissed those sweetie 'pie' lips. Two months since we've snuggled. Two months of pure absolute hell."
Nolan was a real fighter from the moment he was born. He accepted that his time on Earth was short and it was heartbreaking to see this little angel preparing his own funeral and filling out his will.
"We laid in bed together and he sketched out how he wanted his funeral, picked his pall bearers, what he wanted people to wear, wrote down what he was leaving each of us, and even wrote down what he wanted to be remembered as… which of course was a policeman."
Ruth recalls the final moments of her son's life. The brave boy blessed his mother the way she will never forget.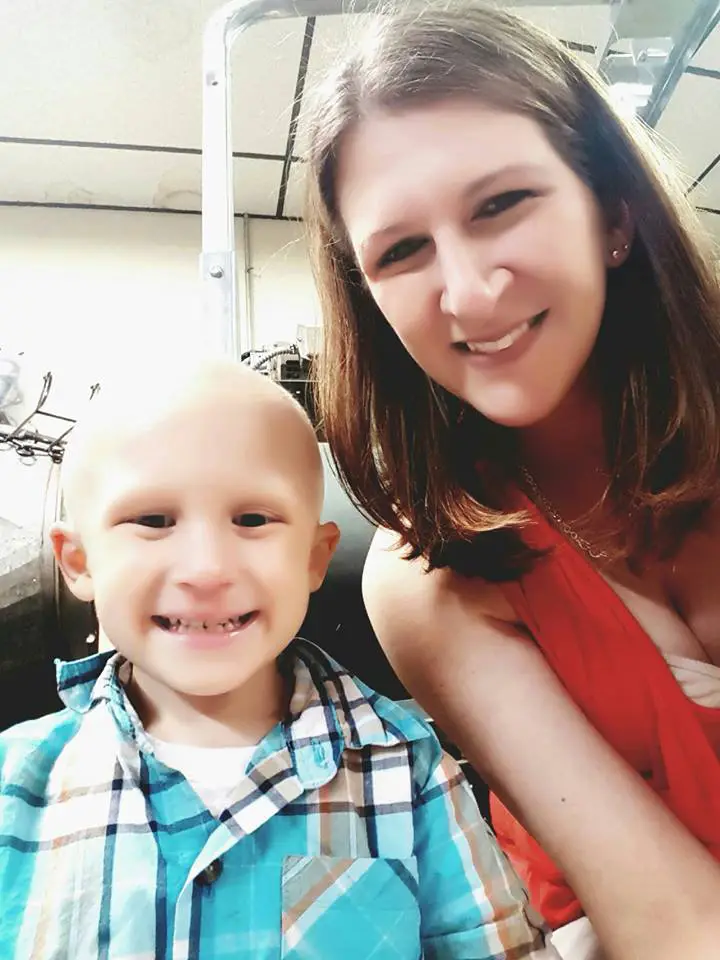 She never left his side, but that day, she went to the bathroom. Nolan's uncle was by his side, but the boy was still looking towards the bathroom door and wanted to keep an eye on mom.
Once she shut the door, Nolan shut his eyes. He went into a deep sleep as his right lung collapsed and the oxygen level dropped. A team of doctors was all around the boy.
"Ruth, he's in a deep sleep. He can't feel anything."
Ruth rushed to her son's side not willing to let go of him, when he gave her the most beautiful gift. It was a real miracle.
"My angel took a breath, opened his eyes, smiled at me and said 'I Love You Mommy,' turned his head towards me and at 11:54 p.m. Sgt. Rollin Nolan Scully passed away as I was singing 'You Are My Sunshine' in his ear. He woke up out of a coma to say he loved me with a smile on his face! My son died a hero … He was a warrior who died with dignity and love to the last second."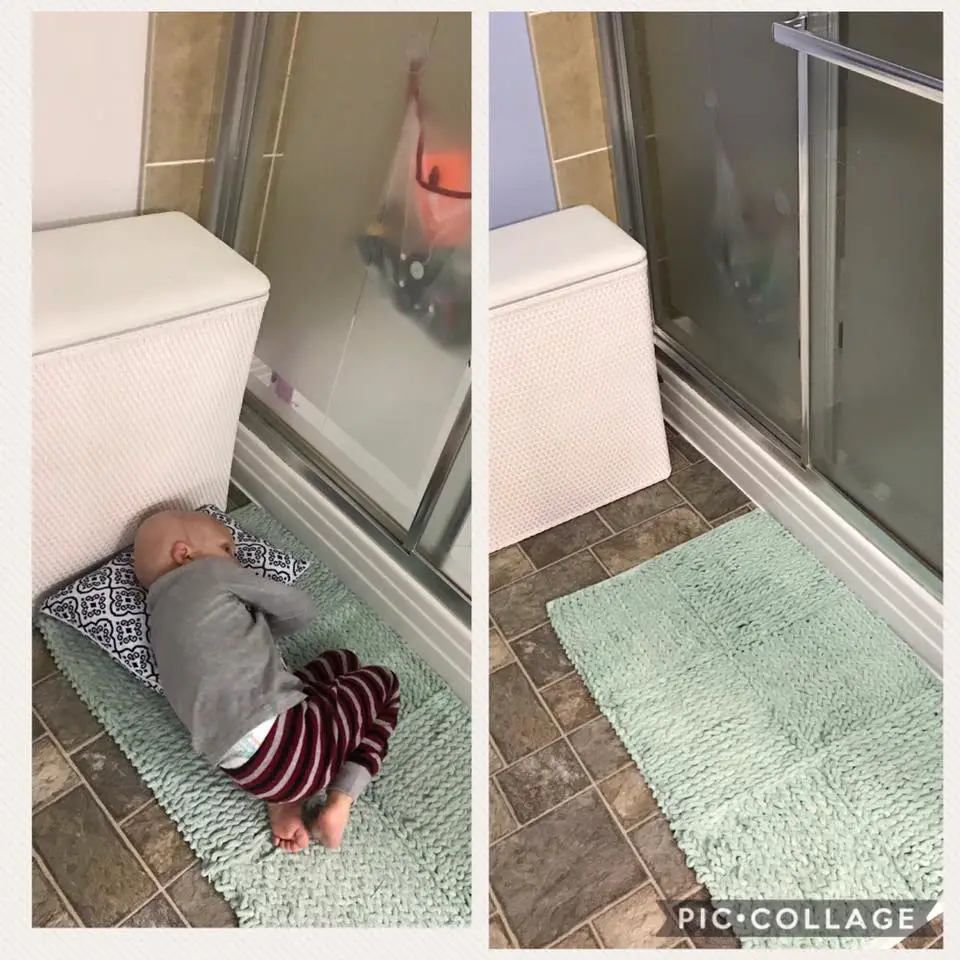 We will always remember Nolan as the bravest little boy who passed away letting know he loved those around him. He was a very special boy who endured so much during his short life. But he also accomplished a lot. He is our hero.
"Now I'm the one terrified to shower. With nothing but an empty shower rug now where once a beautiful perfect little boy laid waiting for his Mommy."
We are very sorry for the loss of Nolan's parents. Rest in peace little man, you will never be forgotten.
Please share this story with your friends and family.
Peace and love
Bored Daddy