On the night of August 25, 2020, then 17-year-old Kyle Rittenhouse killed two people and wounded one. For some reason, he decided to leave his home in Antioch, Illinois, and head to Kenosha, Wisconsin, to be part of the armed group of people who claimed that gathered in order to protect businesses from the rioters protesting against the police in the shooting of Jacob Blake.
Blake was a black man who was left paralyzed from the waist down after a police officer shot him four times.
This incident took place some three months after the killing of George Floyd by police in Minneapolis, Minnesota. The shooting of Blake only added fuel to the fire and made people even more angry at the police, which resulted in the riots.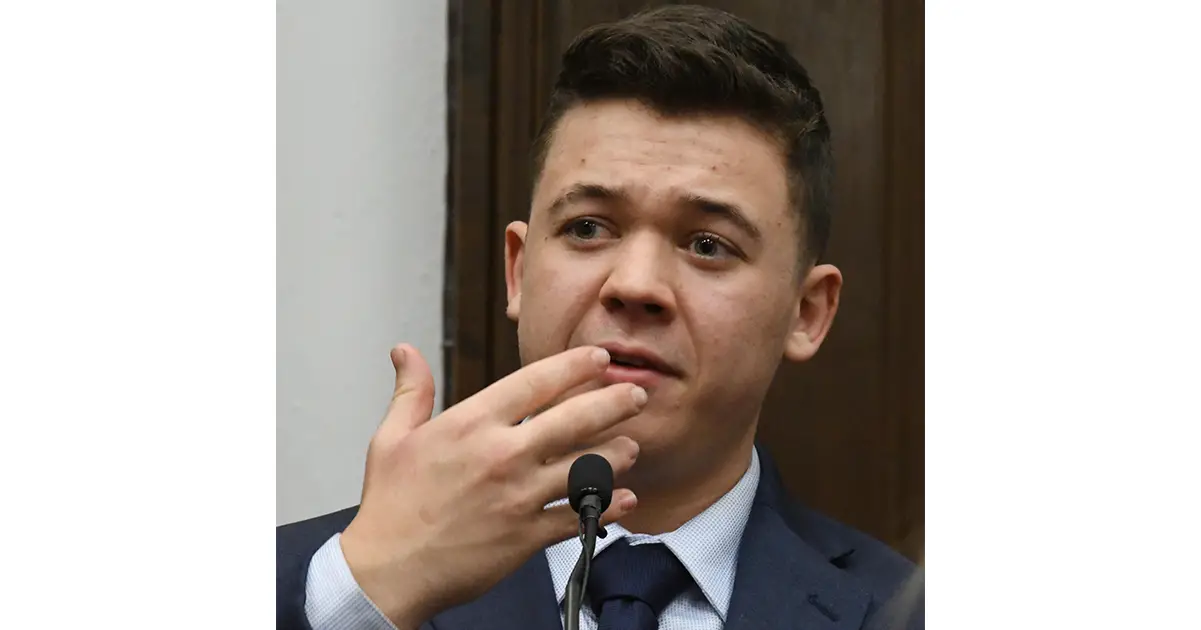 After he decided not to speak of the night of the killing, Rittenhouse now testified at his own trial, claiming he only shot two of the rioters and injured another one because he was trying to protect himself. He, however, carried a rifle and a medical kit when he left home.
The previous night, a car dealership owner claimed that rioters caused him $1.5 million in arson damage, and according to Rittenhouse he only went to Kenosha to prevent anything similar from happening.
When asked what he was doing there with a rifle, Rittenhouse answered, "So, people are getting injured, and our job is to protect this business. Part of my job is also to help people. If there is somebody hurt, I'm running into harm's way. That's why I have my rifle, because I have to protect myself, obviously. I also have my med kit."
I have zero sympathy for Kyle Rittenhouse.

Black & Latino kids have been imprisoned and killed just for the color of their skin.

He killed people.👇🏽#KidVicious🔪 pic.twitter.com/poFaCQe9So

— KID VICIOUS🔪 (@kirkacevedo) November 10, 2021
According to Rittenhouse, he encountered one of his victims, Joseph Rosenbaum, prior to killing him. Apparently, late Rosenbau told Rittenhouse, "If I catch any of you f**kers alone, I'll f**king kill you."
After that, the two met again after Rosenbau "ambushed" Rittenhouse at a parking lot. Speaking of this encounter, Rittenhouse, who is now facing charges of first-degree reckless homicide, first-degree recklessly endangering safety, first-degree intentional homicide, and attempted-first degree intentional homicide, use of a dangerous weapon, broke in tears at the court.
He then claimed that he heard someone telling Rosenbau to get him and kill him. "I remember his hand on the barrel of my gun," Rittenhouse said. After that, he shot Rosenbay dead.
Kyle Rittenhouse broke down in tears at his murder trial while on the witness stand as he described the events of Aug. 25, 2020 in Kenosha, Wisconsin. pic.twitter.com/bFoip1xmSg

— USA TODAY (@USATODAY) November 10, 2021
What followed was Rittenhouse getting on the ground and another unarmed man approaching him. "I thought if I were to be knocked out, he would have stomped my face in if I didn't fire," the defendant said. 26-year-old Anthony Huber hit Rittenhouse with a skateboard and tried taking his rifle from his arms, but he got shot, just like his friend.
After confessing all this, Rittenhouse said he didn't do anything wrong. "I didn't do anything wrong. I defended myself," he told the court.
Kyle Rittenhouse was:
Not there to give first aid.
Not there to save lives.
Not defending himself.
Not a victim.

He was there to play MAGA vigilante super-soldier and he executed two strangers. pic.twitter.com/zRi1inUME0

— John Pavlovitz (@johnpavlovitz) November 10, 2021
He also said that he was aware his victims were unarmed, and added, "He was chasing me, I was alone, he threatened to kill me earlier that night. I didn't want to have to shoot him. I pointed it at him because he kept running at me and I didn't want him to chase me.
"If I would have let Mr. Rosenbaum take my firearm from me, he would have used it and killed me with it and probably killed more people if I would have let him get my gun."
Coming back from lunch, Kyle Rittenhouse's defense team argues that the prosecution is purposely aiming for a mistrial.

Meanwhile, the judge's phone rings. The ringtone is Lee Greenwood's patriotic anthem "God Bless the U.S.A" pic.twitter.com/xGY3dJd4e4

— Justin Baragona (@justinbaragona) November 10, 2021
Rittenhouse's lawyers called for a mistrial.
Judge Schroeder accused the lead prosecutor Thomas Binger of violating pre-trial rulings on introducing evidence he had previously ruled not relevant to the trial. Those evidence involve a footage of the teenager talking about shooting men he believed were shoplifting. The video was taken two weeks prior to the Kenosha killings.
"Don't get brazen with me," Judge Schroeder told Binger. "You know very well that an attorney can't go into these types of areas when the judge has already ruled without asking outside the presence of the jury to do so."
Binger answered that he was acting in good faith to which the judge replied, "When you say you were acting in good faith, I don't believe you."
Holy f**cking shit the judge just completely snapped at the Kyle Rittenhouse prosector:

"I was astonished when you began his examination by commenting on the defendant's post arrest silence. That's basic law. It's been basic law in this country for 40 years, 50 years." pic.twitter.com/BeWwcX4GH3

— Greg Price (@greg_price11) November 10, 2021
One thing is certain, this trial caught the attention of the public and we are yet to witness the outcome.