As one door closed for the British Royals following the passing of Queen Elizabeth, another, subsequently opened.
Now that Charles became King of the United Kingdom and the 14 Commonwealth realms, after waiting for many years, he is quick to take things under his control together with his wife Camilla who was awarded the title Queen Consort, as the late Queen wished.
The Queen's passing wasn't just a moment of profound grief, but one of unification of the British people who mourn their monarch's passing each in their own way.
Not only Queen Elizabeth reigned for 70 years, more than any other ruler in the history of the United Kingdom, but she became a motherly, and later a grandmotherly figure and a link between the old days and the modern British history. Under her rule, the country has gone through social changes and saw many ups and down, all of which Her Majesty handled with dignity and wisdom.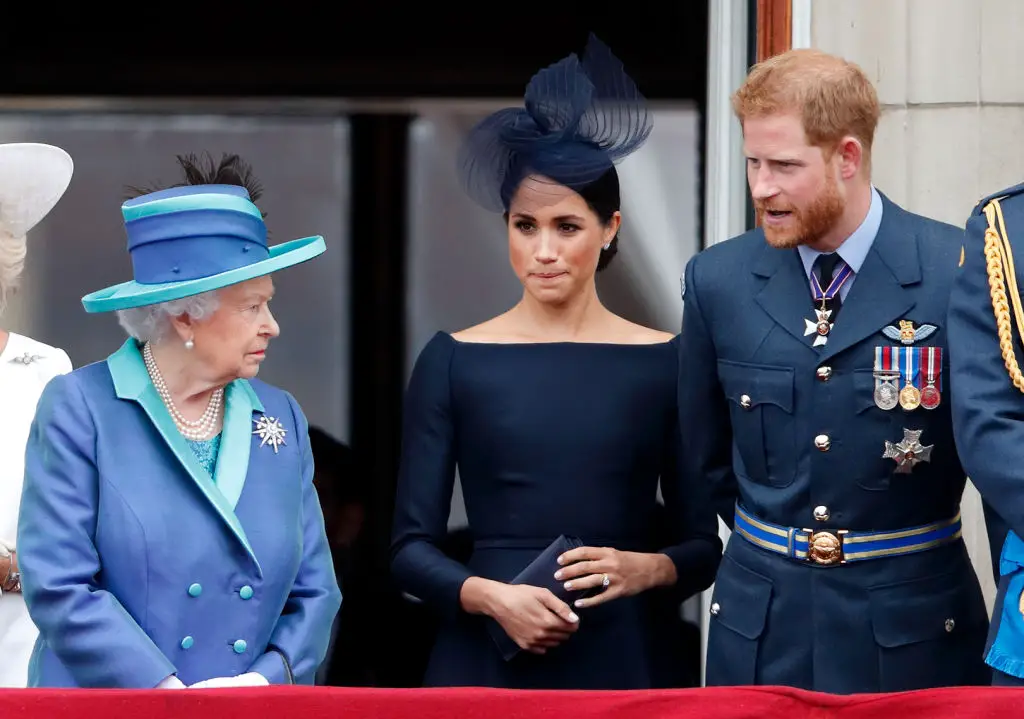 As the lives of the royals are slowly but steadily returning to normal, Charles and Camilla have their hands full. They are constantly engaged in a number of royal events, which sadly means stepping down from some of King's charitable work.
One particular 'issue' that needs to be resolved is of course that of the shaky relationship between the King and his younger son, Prince Harry.
According to royal experts things don't seem dull as in the past and a step towards making things better has been undertaken by the Sussexes recently.
Following the decision to leave Britain, Harry did dish dirt on his family and Charles accused him of dragging the family name in the mud. Back then, the media reported that the two weren't speaking to each other.
And as everyone's eyes are on the members of the Firm, it has been revealed that Harry will be releasing a memoir later this year, and many expect his book to address issue that have long been kept behind closed doors. What this would mean for the already stormy relationship between Harry and his family is yet to be seen.
Besides Harry, it was his wife Meghan who was pretty vocal when it came to criticizing the royals. Accusations have been made and things have been said. At the time, it seemed that those words caused trouble beyond repair, but as days and years passed by, things started to change and today, many believe that the Sussexes would possibly return to Britain. Others, however, say this thought itself is ridiculous.
Interestingly, King Charles is said to have his own nickname for Meghan, one coined after she reportedly showed perseverance during her and Prince Harry's 2018 appearance at the Royal Foundation Forum.
As reported by Page Six, Charles refers, or at least referred, to Meghan as "Tungsten," a hard steel-grey metal of the third transition series that has the highest melting point of all metallic elements.
In her book The New Royals, author Katie Nicholl wrote: "It was, according to one aide, the moment William and Kate, who was heavily pregnant, realized they needed to up their game.
"The Cambridges [now named the Prince and Princess of Wales] had already signalled their intention to be more than 'ornamental royals' and had, along with Harry, made a huge success of their mental health campaign Heads Together.
"But Meghan was the breakout star of the foursome. She was polished, passionate and funny, using all her TV-honed skills to present her case. That was a wake-up moment for William and Kate when they realized that Meghan was very impressive, very confident and very capable, according to a source."
We truly hope the family would be able to resolve their issues as soon as possible.
Please SHARE this article with your family and friends on Facebook.
Bored Daddy
Love and Peace