Welcoming that tiny bundle of joy into your life changes everything. Even if it means sleepless nights and being surrounded by poops and diapers, it is by far the best thing one can experience.
Dr.Erik Bostrom from Minnesota knows the joy of becoming a parent all too well. Why? Because his every day is spent around people who become parents the moment he delivers their little ones into this world. Moms and dads unselfishly share their joy with this very special man who knows just how to thank them.
This doctor does something incredibly beautiful for the babies, and the story of his kind deeds is now shared around the country and the world.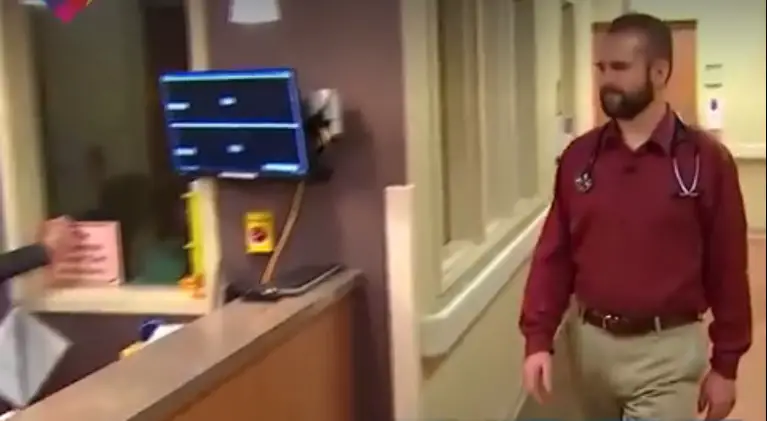 This generous and kind hearted doctor doesn't only make sure the babies are safely delivered, but takes further care of their mommies, including helping them handling postpartum health safely.
As he says it himself, he simply loves his job. And he loves it to the extent that he wants to connect to every newborn and their families in a more personal level. He does it by doing something really sweet. Dr. Bostrum sews personalized blankets for every of his baby patients.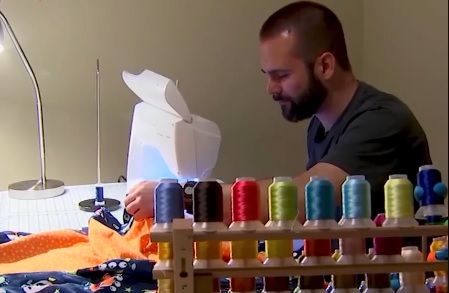 He says he does it because he wants his patients to be happy and to have something to remember the best day of their life. He found sewing a bit hard at the beginning but now he does it like a real professional. He also admits how all the effort pays off when he sees the new mothers smile. They all cherish this precious gift because it's handmade and sewed with lots of love.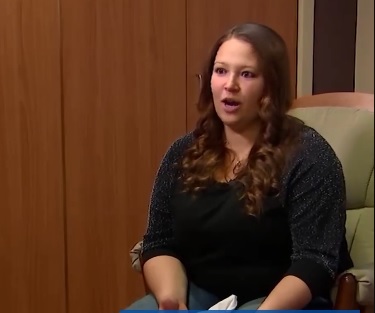 Lacie Hietalati gave birth to a baby daughter just recently and she also got one of this amazing personalized blankets. During their two-week check up visit, Dr. Bostrom welcomed them with a smile and the unique gift. Lacie was surprised because she didn't expect for a doctor to do such a lovely thing.
It's amazing how he finds the time to sew all those blankets by himself knowing he has lots of patients and a busy schedule. But we guess that when you love something so much, nothing is impossible.
Dr. Bostrom's generosity is truly unique. We all agree that we need more people like him in this world who would make us feel like the most special people or patients. Way to go Dr. Bostrom, you are our hero.