Reality shows become more and more popular with each passing year and dominate the TV screens during the last two decades. From looking for new talents, to weight loss and dating, these shows cover pretty much everything.
One of the reality shows which is extremely popular is The Real Housewives of Beverly Hills which started as The Real Housewives of Orange County and expanded to Atlanta, New York, Miami and New Jersey.
One of the people who marked it is definitely one and only Kim Richards.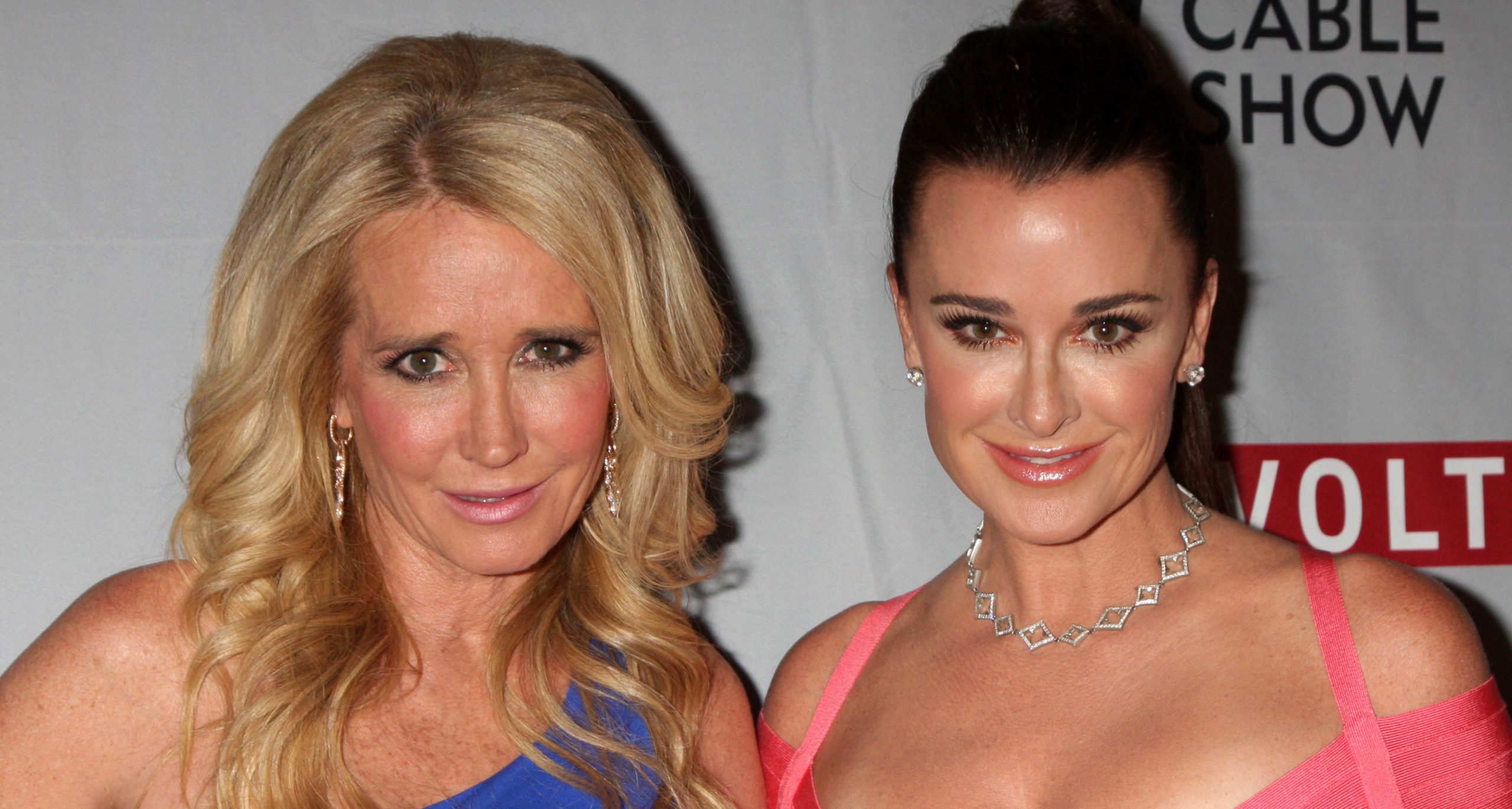 This incredible woman started her TV career when she was just a baby. According to a 1975 article published in the in the Great Falls Tribune, family and friends of her parents though Kim was an overly cute baby so they encouraged them to put her in commercials and TV shows.
Kim's mother, Kathleen Dugan, who is also the mother of Kathy Hilton, Paris and Nicky Hilton's mom, had been accused over the years that she pushed her three daughters into acting, but she denied that, saying that the girls did what they wanted to do. "I want everything for my daughters that I never had," she claimed.
Besides Kathy Hilton, Kim Richards also has another sister, Kyle Richards, who is also part of The Real Housewives of Beverly Hills.
Once the family moved to Los Angeles, where Kathleen Dugan believed her daughters would have bigger chances of entering the world of film, Kim landed a role in the ABC comedy series The Nanny and The Professor in which she starred alongside Juliet Mills and Richard Long. Although she was pretty young back then, she remembers the period of filming the series as a happy part of her life.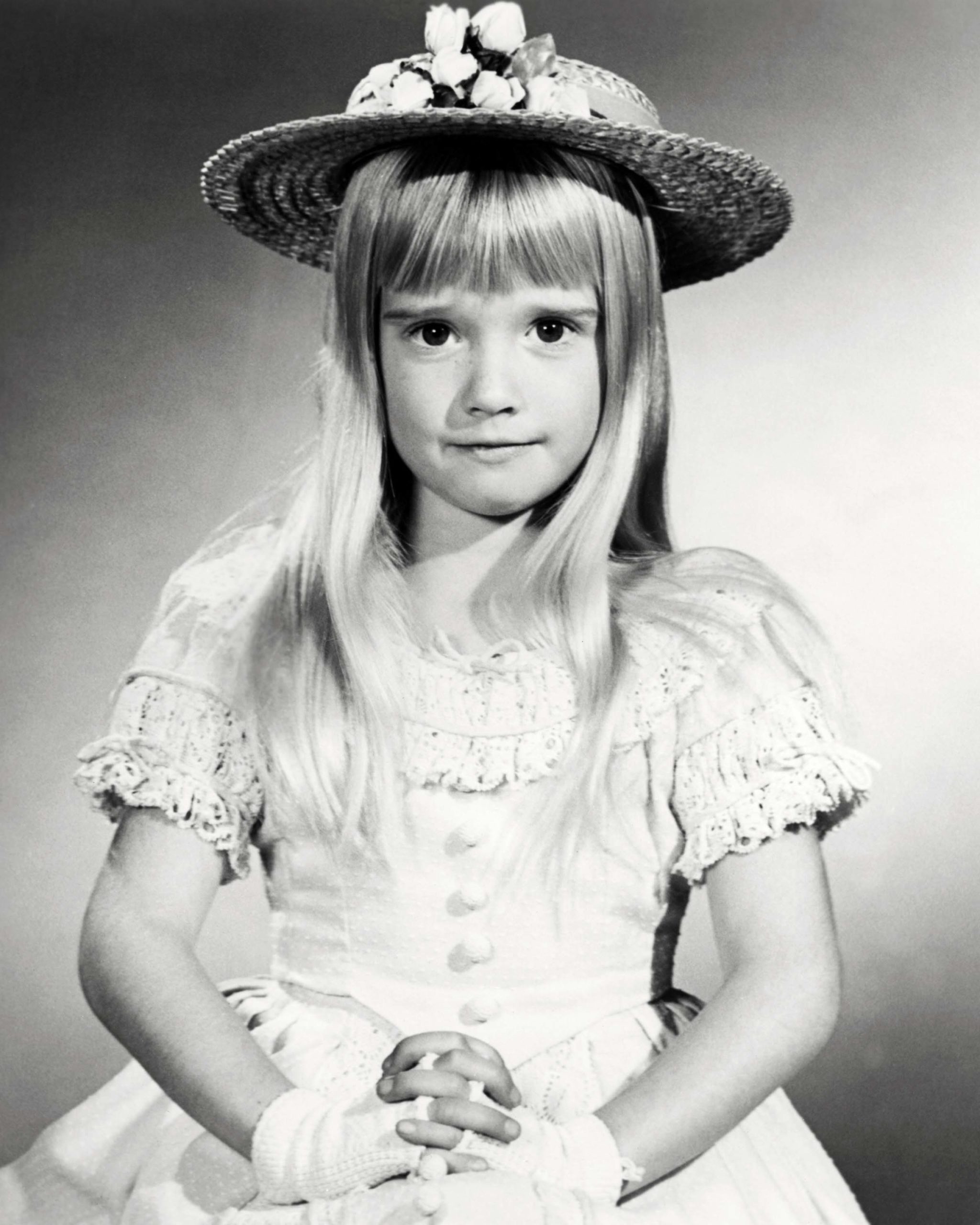 What followed were some great projects, including the fantasy science-fiction film Escape to Witch Mountain, Assault on Precinct 13, and the television show James at 15.
"I always wanted to be a witch," then 10-year-old Kim said. "Then I wanted to be a movie star, a mommy, and have children. And I want to meet Santy Claus."
At the age of mere 15, Kim already made a name for herself and became a well-known face.
"I love the business, though. And I plan to stay in it the rest of my life," she told Austin American-Statesman in 1979. "Once you're established, you'll probably work right through. Somehow, I skipped the awkward period in my life. I'm really too old now to play kids."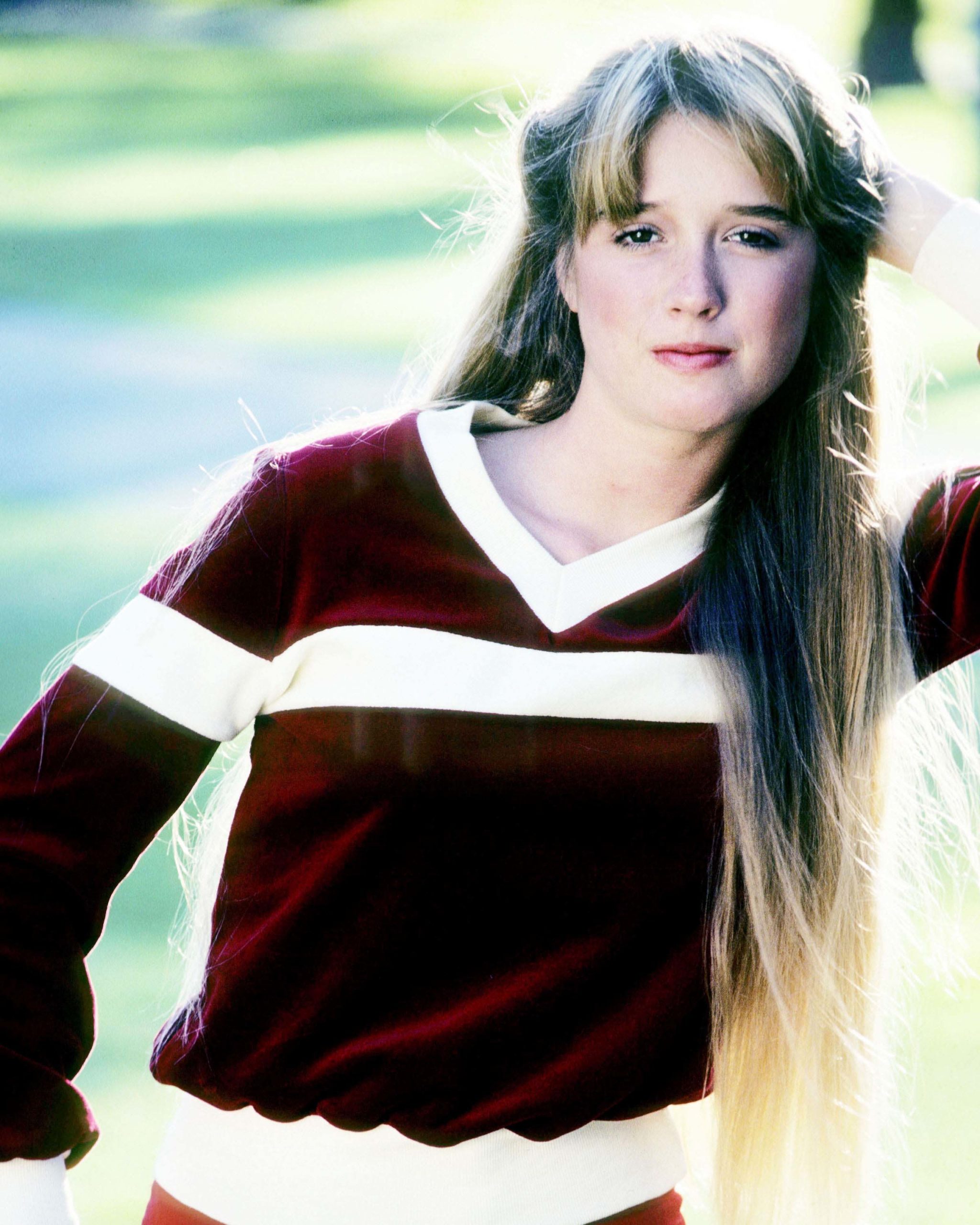 Despite being on a way to even more successful career, Kim decided to take a break and raise her children.
She met her first husband, Monty Brinson, when she was just 19. His family owned a supermarket chain in the South and the marriage was a result of pregnancy.
According to the book House of Hilton written by Jerry Oppenheimer, Kim's mother was described as a "gold-digger" who forced her daughters to marry rich man. She believed that would help with their careers.
"We found out [Kim was pregnant], and we did the right thing. It was Kim's choice to have the baby," Brinson said, as reported by Daily Mail. "They [Rick and Kathy Hilton, and Kim and Kathy's mother] didn't believe in abortion because they were Catholic. It wasn't even an option."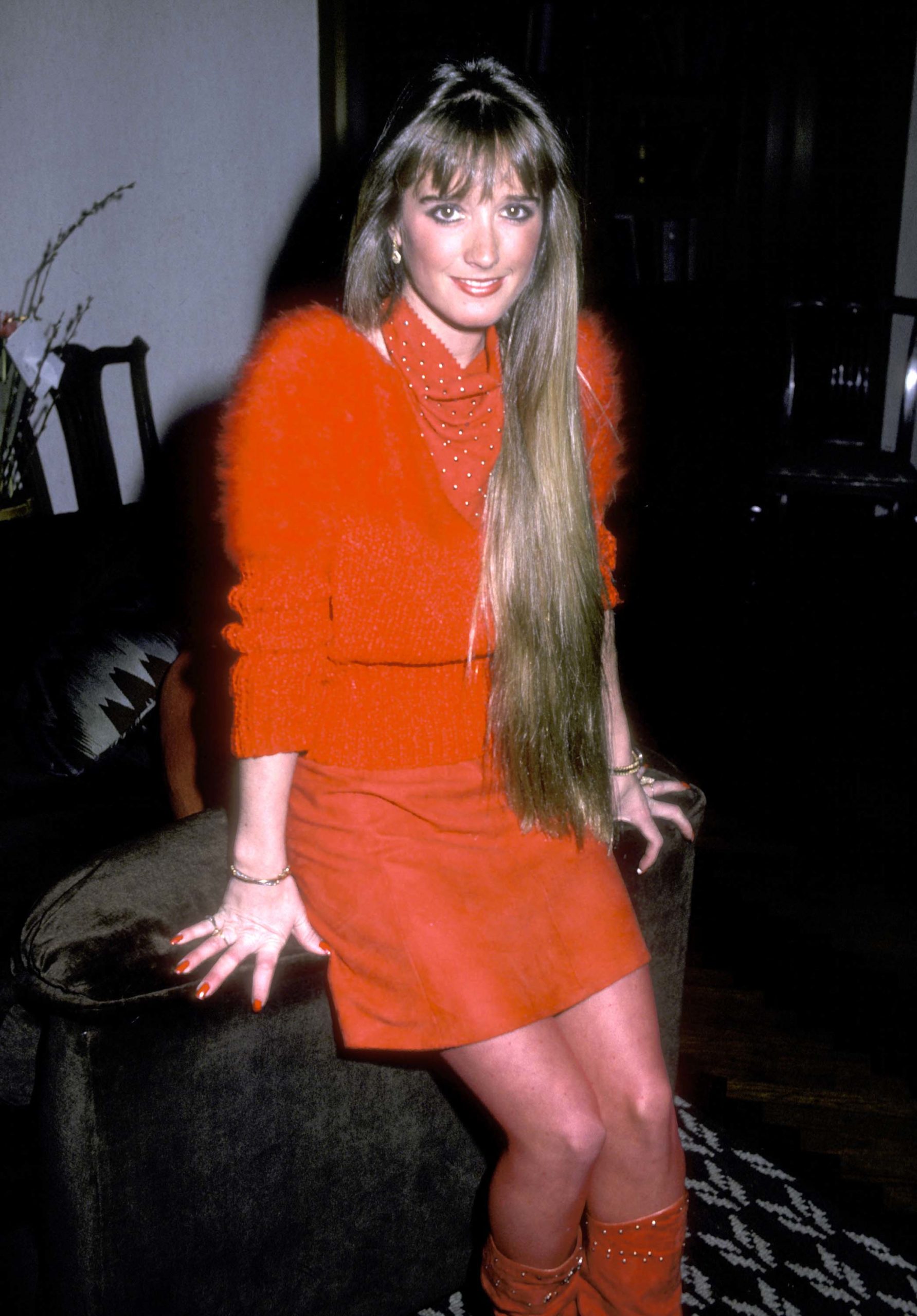 Kim and Brinson divorced three years later, and in 1988, Kim married her second husband, Gregg Davis, with whom she has 2 children. After the split, she started a long-time relationship with businessman John Jackson, with whom she welcomed her fourth child.
After returning to her career, Kim is mostly involved in The Real Housewives of Beverly Hills. She was a regular in the first five seasons and them made guest appearances in seasons 6, 7, 9, and 10. She, however, wasn't part of seasons 11 and 12 but said she could return in the future.
Speaking to Dr. Phil, she said, "Living through this season on a show, sometimes it's hard enough just to get through it. The fans are very hard on me. I went on Twitter first to see what people were saying. And it was just horrible, calling me all kinds of names."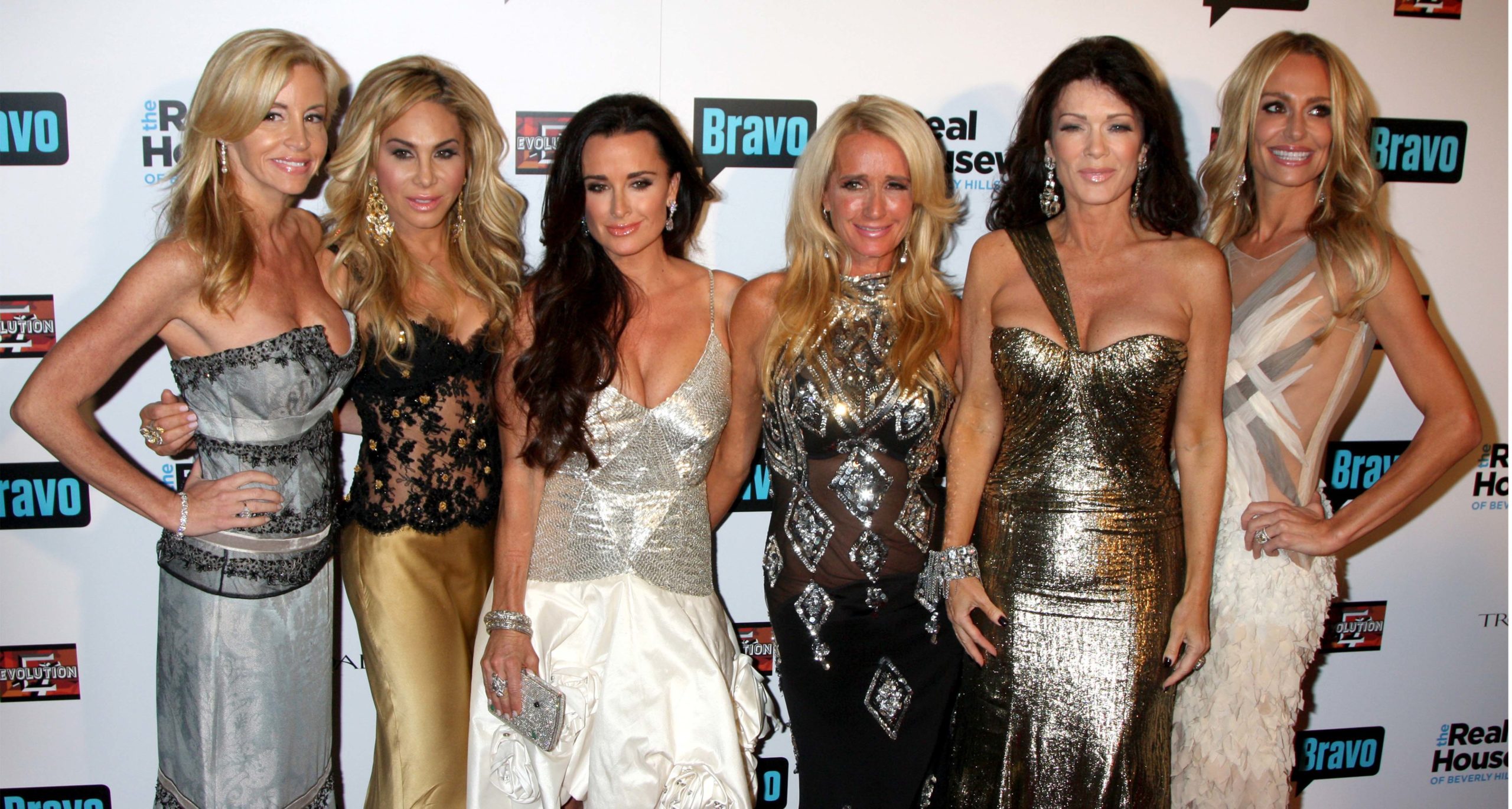 Today, Kim devotes most of her time to her grandsons Hucksley and Hunter and enjoys the role of a grandmother.
"He's super outgoing, animated, super lovable, calls me Nana," she said of Hucksley when he was born in 2016. "I bought him a set of Safari animals, like 72 Safari animals. I can say, 'Where's the platypus,' and he'll know where the platypus is at. He knows every animal, and I'm not just saying this because he's my grandson, but he's so smart."
"He sings, and he loves to dance," Kim Richards added. "We put him in the car seat, and he immediately wants the radio [on]. He makes these faces, and he loves music. He's just extremely loving, and a happy baby doesn't cry a lot."