Just because someone is famous, it doesn't mean they never experience bad things. Ever since she won the first season of American idol, Kelly Clarkson became the America's sweetheart who taught us that in life everything is possible. This celebrity's life wasn't an easy one, as her father abandoned her and her family, and that left a huge mark on Kelly who found it difficult to trust men ever again.
However, this strong woman and an amazing artist was lucky enough to find a loving husband who assured her not all men are the same.
When making her music and while performing, Kelly always gets emotional and pours her heart on stage. One song of hers that is really close to her heat is "Piece by Piece." She wrote it for her soulmate and she barely manages to hold her tears back whenever she sings it.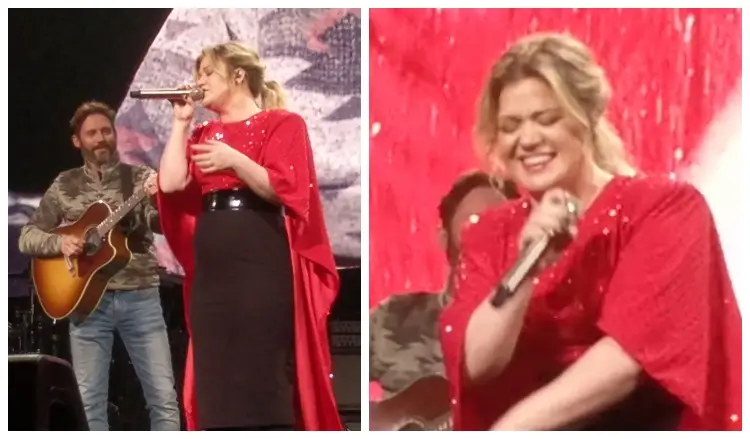 During one of her performances of this piece of music on stage in Greenville, South Carolina, she got an amazing surprise. In the middle of the song, someone approached her from the back, holding a guitar. The man joined her singing and the crowd started cheering as loud as they could. As Kelly turned around, she saw her husband, Brandon Blackstock. This was one of those moments that are cherished and hard to forget. Looking at him with sparks in her eyes she said, "This is my husband."
Kelly, who was pregnant at the time, continued singing directly to him and their love could be felt all around the place. At the end of the song, she leaned towards Brandon and gave him a kiss.
Take a look at the lovely surprise and the touching performance in the video below.
People took their time to comment how these two lovebirds are really lucky to have found each other, and we can't agree more.