Now that the much-awaited coronation, which was watched by around 20 million Britons, passed, the royals are back to their duties of serving the country. While the King and the Queen took a deserved vacation, the Prince and Princess of Wales don't seem to have the time to rest.
On Monday, Kate Middleton visited the Chelsea Flower Show in London on Monday, which was attended by 100 children from ten different  elementary schools who joined together for the inaugural Children's Picnic. When one of the children asked the Princess for an autograph, she could be heard saying, "I can't write my name, but I can draw," according to People. When they asked her why is that, she replied: "My name's Catherine. I'm not allowed to write my signature, it's just one of those rules."
Not only Kate, but the rest of the royals too are not allowed to give autographs because they fear that their signatures could be forged.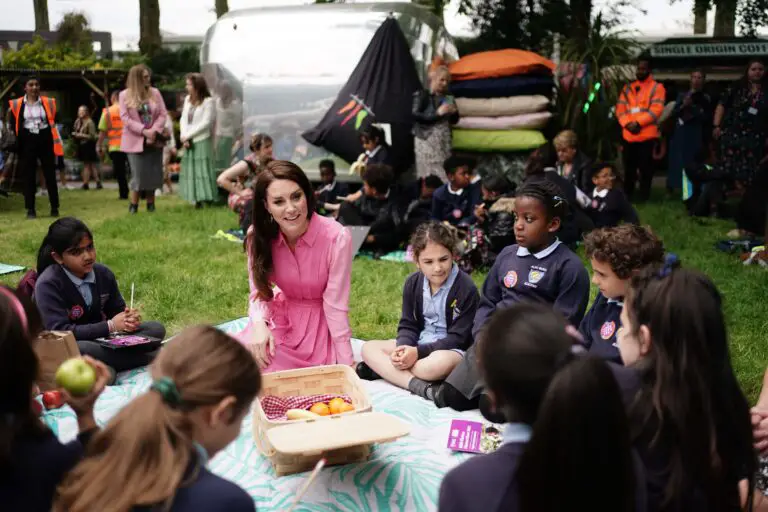 Now as the royal family are doing their best to complete all of the engagements on their list of duties, they sometimes get involved in unpleasant situations and are not resistant to criticism and mockery.
Last week, royal fans and experts, as well as the members of the Firm, were left outraged when Kate Middleton became the subject of an obscure sex joke heard by millions.
In an episode of the Amazon crime series Citadel – starring Priyanka Chopra – a crime boss compares breaking into an office to getting "between the legs of the Duchess of Cambridge."
"The chief of armed forces? You might as well have asked me how to get between the legs of the Duchess of Cambridge!" character Mason Kane, portrayed by Game of Thrones actor Richard Madden, said.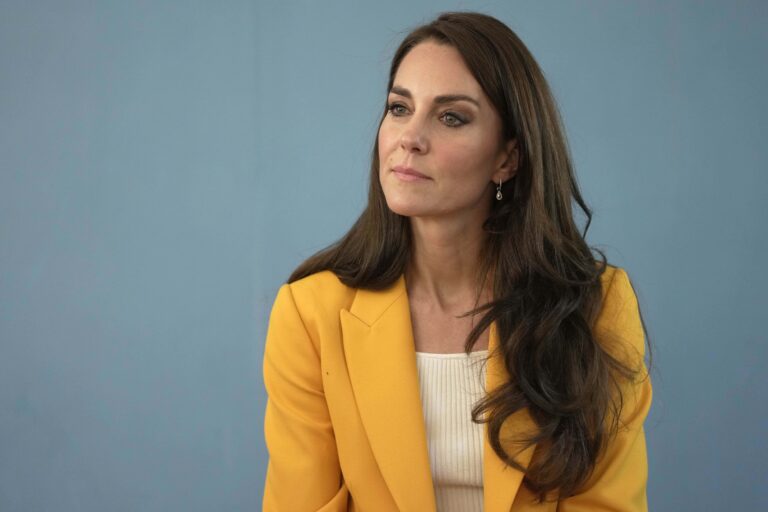 Following the passing of Queen Elizabeth, and Charles III becoming the King, William and Kate received the titles of Prince and Princess of Wales, with Kate retaining the title of Duchess of Cambridge.
Regarding the line in Citadel, many fans stood by the Princess' side and condemned the series. "Gratuitous and vile," one Tweeter user wrote, "Who wrote the script and who approved it?!" another added.
The Sun also reported how fans and readers slammed the show.
"We were all set to watch Citadel when we found out you slammed Kate! We won't be watching anything else your in! That was low class!!!!!" one person wrote.
A second added: "Citadel, since your Meghan loving star thinks its funny to make obscene jokes about Kate, I stopped watching Citadel after the 2nd episode. A little dignity from your stars isn't too much to ask."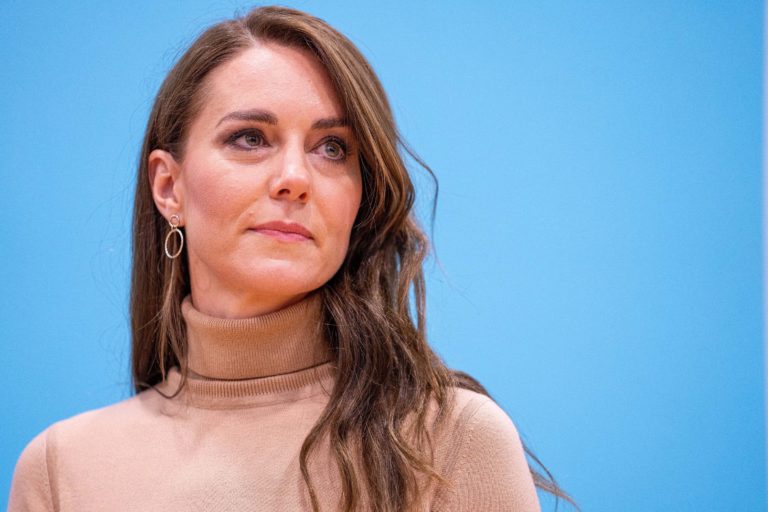 A number of royal experts and commentators also took a stand, among them Richard Fitzwilliams who described the attack on the Princess as "shocking."
"It is absolutely surreal that anybody would stoop to obscene comments. It's quite extraordinary. I think it's shocking," Fitzwilliams told The Sun.
"Amazon must explain what obscenities to real people, to members of the royal family, are doing in their film."
Sadly, this isn't the first time members of the royal family to be mocked and made fun of. It happened to Meghan Markle in the past when royal expert Robert Jobson, author of the 2002 book Diana: Closely Guarded Secret, spoke of Archie's appearance on the royal balcony and suggested that the baby be dangled over the balcony the same way late music legend Michael Jackson dangled his son 'Blanket' around 20 years ago.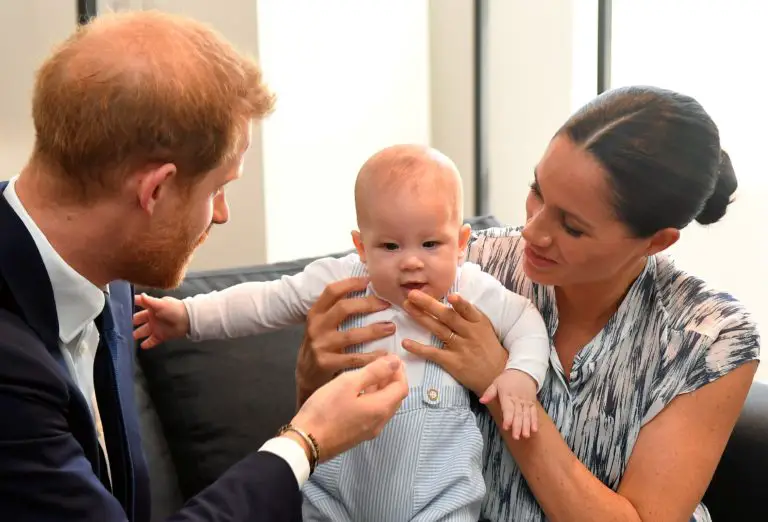 People didn't find Jobson's joke fun. On the contrary, they were left furious.
"Hearing King Charles' biographer boldly state that Prince Archie should be held over the Buckingham Palace balcony during the coronation is vile…" one person wrote, as reported by Irish Mirror.
Freelance writer R.S. Locke wrote: "Robert Jobson thinks it would be funny to dangle Archie over the balcony. Eammon Holmes wants Harry & Meghan thrown off it. Jeremy Kyle wants Meghan thrown down a well."
Stella Parton, Dolly Parton's sister, also stood by the royals' side, dubbing Jobson's words "tasteless."
"Was anyone else shocked by the British media making such a tasteless joke about Harry and Meghan's son Archie being put over the balcony at the Coronation?" Parton wrote on Twitter. "These are evil people! I couldn't believe it when I heard it!"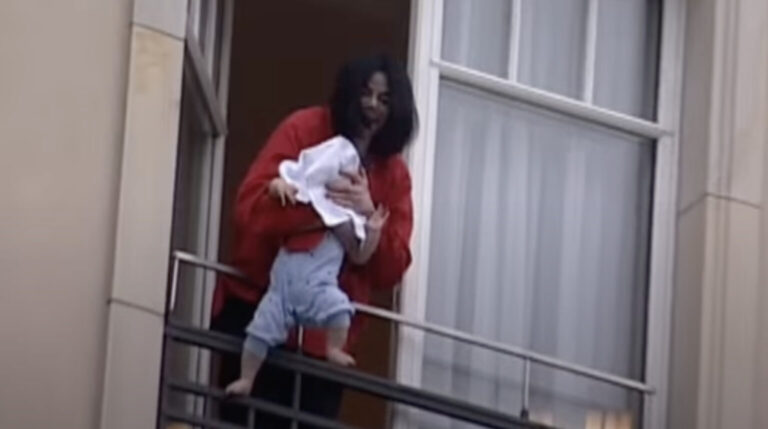 "Trying to recall a time when reporters have "joked" about Princes George & Louis & Princess Charlotte in this distasteful manner," a third person wrote.
Please SHARE this article with your family and friends on Facebook.
Bored Daddy
Love and Peace