On Wednesday, July 5, the King and Queen of Britain were symbolically crowned for the second time in Scotland.
The ceremony took place at St. Giles' Cathedral in Edinburgh and the king was presented with the Honors of Scotland – the crown, scepter, and the sword of state – which he received during the service. This ceremony is often referred to as to "a second coronation" and is not an official coronation in its own right but a symbolic event.
King Charles was presented with the legendary Crown of Scotland, which is one of Europe's oldest surviving crowns and the oldest in Britain, having been made by Scotland's royal goldsmith, John Mosman, in 1540. This crown was made for James V, who wore it at the coronation of Queen Mary of Guise in 1540, but was first used for an actual coronation when Mary Queen of Scots was crowned.
"By the symbol of this crown, we pledge our loyalty, entrusting you to reign as our king in the service of all your people," Alexander Douglas-Hamilton, the Duke of Hamilton and Brandon and Scotland's most senior peer, said as he presented Charles with the crown on a cushion.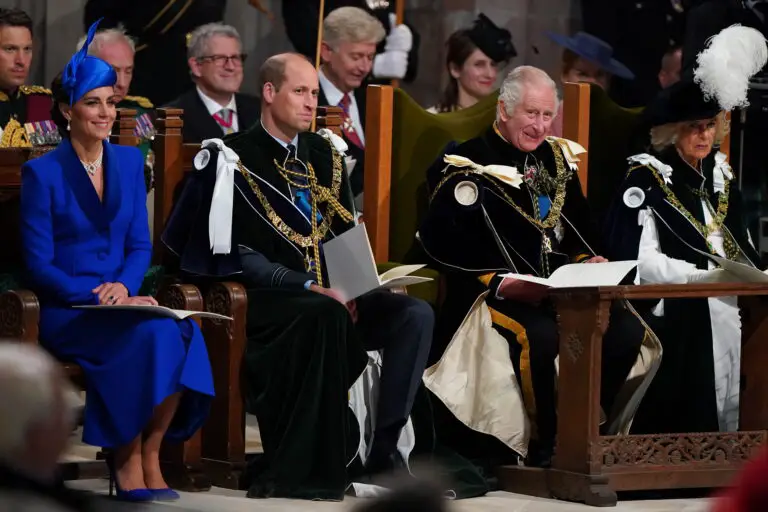 As expected, the Prince and Princess of Wales were in attendance and Kate Middleton was highly praised for the choice of outfit. She wore stunning electric blue woollen ensemble by Catherine Walker & Co, but most of all, the praise was because she re-wore the item, which many believe should become a trend other royals as well as celebrities should follow.
Kate first wore the item at the annual Commonwealth Day service at Westminster Abbey last year, but as reported by Newsweek, she and her stylists had updated the piece by "accessorizing the look with a beret style asymmetrical hat, featuring a sculpted element echoing a feather."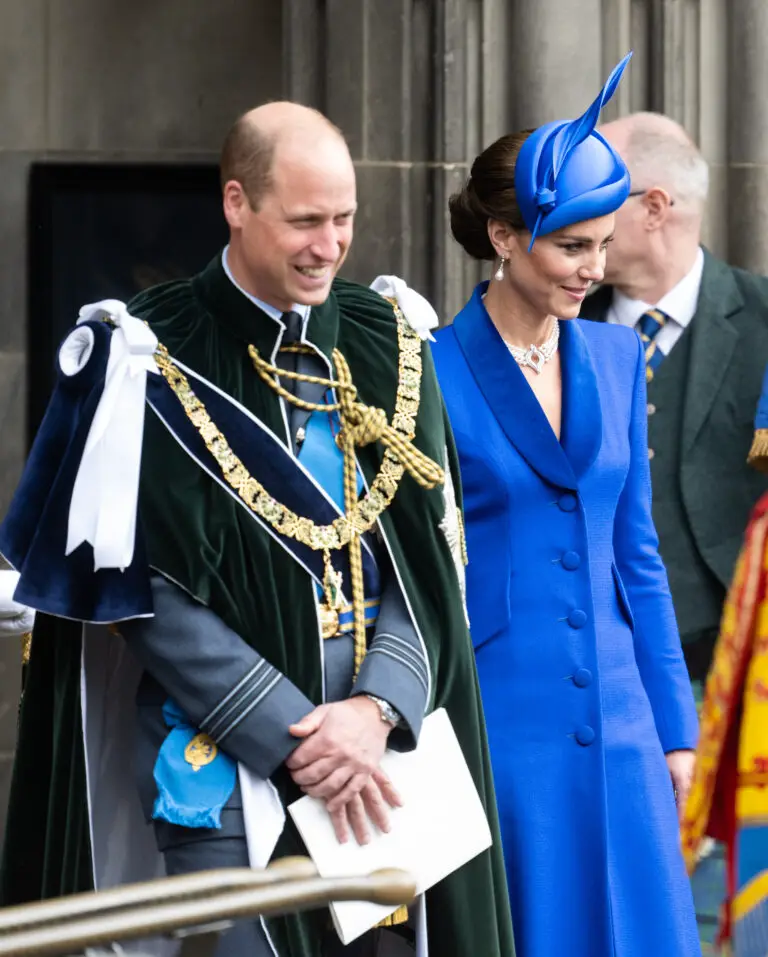 Miranda Holder, celebrity stylist and royal fashion expert, told Newsweek that "Kate stunned in patriotic Scottish blue at the Coronation today, but while the vivid color of her Catherine Walker ensemble made her stand out from the crowd, it was actually an understated choice, being a repeat item she had worn before." Holder added that the coat-dress was fitting considering Kate MIddleton and Prince William's consciousness towards the environment.
"Kate is conscious of sustainability in fashion, and is of course a keen advocate of her husband's Earthshot cause," she said, "as well as striking a careful balance between looking elegant and 'royal' whilst not being too ostentatious or 'showy' in today's economically-challenged climate."
When Kate and William, who are known as the Duke and Duchess of Rothesay in Scotland, traveled back to Charles' official Scottish residence in the procession, Kate was seen doing a 'naughty' gesture; a little bum pat.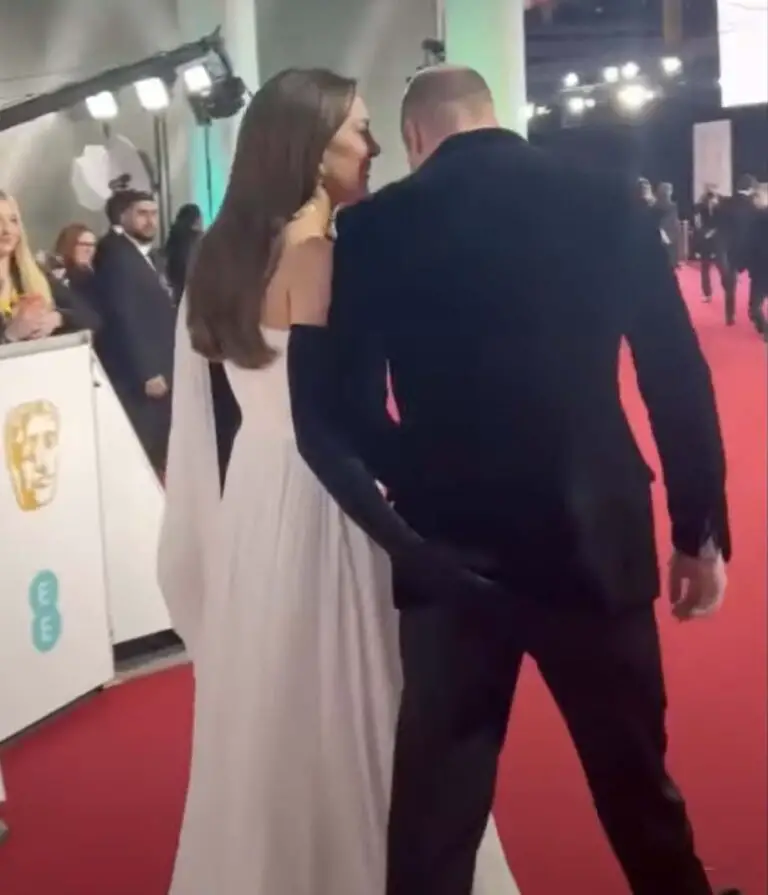 "The King and Queen are more like a ventriloquist act, both muttering asides to the other in a way that doesn't look like real conversation, but the ability to mutter may feel comforting for them both at events like this," body language expert Judi James told the Mirror about the difference between how William and Kate communicate with each other and how Charles and Camilla communicate.
"Kate even did her now signature bum-pat gesture, and the couple tend to use eye contact and exchange smiles as they speak," James added.
Kate Middleton has been seen doing her bum-pat gesture before, to be more precise on the red carpet for the British Academy Film Awards (BAFTA) when she and William shared another cheeky moment when she patted his royal bottom.
Please SHARE this article with your family and friends on Facebook.
Bored Daddy
Love and Peace