Karen and Richard Carpenter formed the famous duo 'The Carpenters.' Together, the siblings sold over 100 million records in the 1970s and had 17 top 20 hits. When they signed with A&M Records, Karen was just 19. And as everyone predicted her career would be a long and successful one, her life tragically ended when she was 32.
As a young child, Karen struggled with her weight and had a hard time losing some. The tours and the concerts only made things worse when it came to establishing a proper eating schedule.
"When you're on the road, it's hard to eat. Period. On top of that, it's tough to eat well. We don't like to eat before a show because I can't stand singing with a full stomach," she once said.
Many believed that her overeating had a lot to do with her mother. Karen lacked love and affection from her mom and that affected her eating. At one point, she weighted 145 pounds and hated how she looked in her pictures. In an attempt to shed some weight, Karen hired a personal trainer, but she soon fired him as she wanted to reach her goal herself. Sadly, her obsession with losing weight turned into an eating disorder.
Eventually, she lost 20 pounds and received plenty of compliments. "She lost around 20lbs, and she looked fabulous," Karen's boyfriend's sister, Carol Curb, revealed. "She weighed 110lb or so and looked amazing. If she'd been able to stop there, then life would have been beautiful."
Unfortunately, Karen started starving herself and only pretended that she was eating in front of her family and friends. Whenever she was having a meal around people, she would cut up her food and move it around her plate trying to give it to those sitting next to her.
When she lost even more weight, she tried to hide that by wearing several layers of clothing. Her agent, Sherwin Bash, told The Guardian, "She would start with a long-sleeved shirt and then put a blouse over that, and a sweater over that and a jacket over that. With all of it, you had no idea of what she had become."
As her eating disorder worsened, she was forced to seek medical help and was diagnosed with anorexia nervosa. Karen was admitted to hospital, and realizing her condition was severe, her mother finally gave her the attention the singer always longed for.
Some two months later, Karen was finally able to continue with her life. Eventually, she fell in love with someone and believed she found the true love of her life, but things didn't turn out as expected. When she met 39-year-old divorcee Tom Burris, Karen felt like her life was complete. She dreamed of starting a family and having children, but what she didn't know was that Tom had had vasectomy and hid that from her although he knew just how much she wanted to become a mother. Karen learned of that shortly before her wedding and wanted to call it off, but her mother forced her to proceed with it because she believed that a canceled wedding would affect Karen's image.
Tom treated Karen poorly and often called her names such as 'a bag of bones.' On top of that, he was spending her hard-earned money. Karen was dealing with her anorexia and her career. I was dealing with my real estate problems," he later said. "I feel totally guilty like I'd like to reverse everything." In 1981, Karen had had enough and filed for divorce.
She then asked for professional help from Steven Levenkron, a psychotherapist who was an authority on eating disorders. He organized a session with her closest family and friends and asked from them to tell Karen how much they loved and cared for her. And as her brother did that right away, her mom and dad weren't forthcoming, with Agnes saying, "Well, I'm from the north, and we just don't do things that way."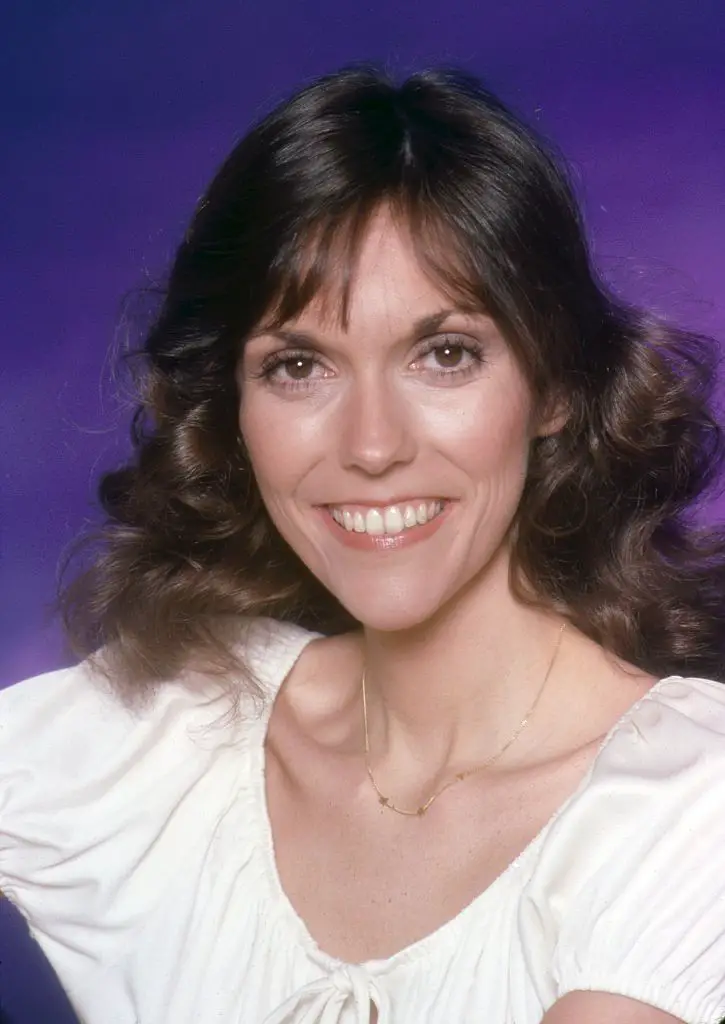 Cherry O'Neil, a close friend of Karen revealed how the singer was having problems with overusing laxatives. "Karen was having particular problems with laxatives. She could not believe she could ever get to a point where she was not dependent on them."
A month prior to her 33rd birthday, Karen was once again admitted to hospital, this time due to her irregular heartbeat and dehydration. Karen truly wanted to recover, but sadly, a few days later, her mother found her collapsed in a heap face-down in her walk-in closet. Karen's eating disorder led to a cardiac arrest and she died. Her heart got weak because of vomit-inducing medication called Ipecac that Karen was using during the last days of her life.
Following her passing, professionals asked from the Food and Drug Administration to ban the over-the-counter sale of drugs that induced vomiting.
Karen is believed to be the first known celebrity to die from anorexia nervosa.
Please SHARE this article with your family and friends on Facebook.
Bored Daddy
Love and Peace