When they first took the stage of Britain's Got Talent back in 2014, it didn't look like the boy's group Collabo would offer something worth all the yeses from the strict judges among which Simon Cowell who is known for creating One Direction.
What's most, when he saw the group of boys lining up for their performance, he rolled his eyes and expected for something boring to take place.
"Do you know what? When the five of you came out, I thought, 'Here we go again, another boy band. This is gonna be awful.'"

Simon even lost all the hopes of the boys ever wowing him or the rest of his colleagues when he learned the members of the group had been singing together for a month only. Above all, none of them was in fact a musician. They were laborers, hospital workers, and gas station attendants.

Judge Amanda Holden didn't expect anything spectacular either as she buried her face in her hands.

But, the judges were there to listen and give their feedback on the performance that was about to unfold in front of their eyes.
To everyone's surprise, what the boy's band had to offer stunned everyone. Even now, their singing of the Broadway's hit "Stars" from Les Misérables is considered to be one of the best ever.

Not only their vocals blended in a perfect harmony, but they all got to perform a solo in order to show off their incredible singing skills.
The judges and the audience couldn't contain their excitement. The band got standing ovations and had everyone on their feet. Enchanting singing, indeed.

"You've reduced me to tears," said Holden. "I just could burst with pride for you. That was bloody brilliant."
After saying he didn't have high hopes, Simon gave the boys a compliment.
"… it was an absolutely brilliant audition," the normally cranky judge admitted.
The group members couldn't believe their performance would trigger such emotions at those who got to listen to them singing. They were overwhelmed and shed tears of joy.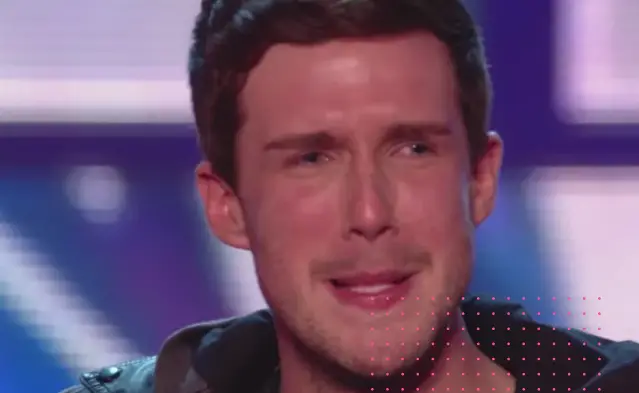 "You've achieved that in a month — that's astonishing," said judge Alesha Dixon. "That is definitely by far one of the strongest auditions I've ever seen."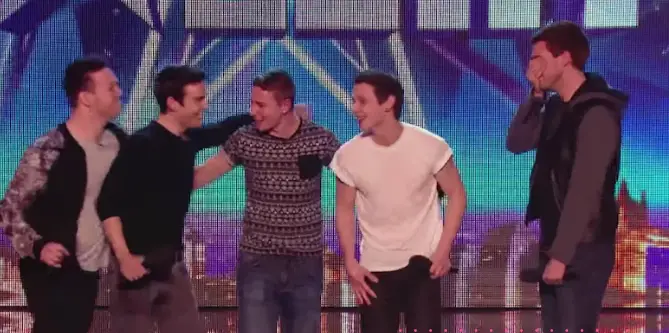 On their way off the stage, the song "I Dreamed a Dream" could be heard in the background. And like the performer of that piece of music from Les Misérables, Susan Biyle, Collabo won the competition.
Collabo are now considered World's number one Musical Theatre Group that has released 4 albums and tours all over the world.
Michael Auger, Jamie Lambert, Matthew Pagan, Thomas J. Redgrave, and Richard Hadfield (who has now left the band) are now renowned musicians who are stealing the hearts of fans everywhere they go.
Below is the video of their audition. Make sure you watch it!