"Famous for being famous," or as the Friends star Jennifer Aniston puts it, "Famous for doing nothing."
The actress spoke of her recent plans and projects with actor Sebastian Stan on the Variety's series Actors on Actors when the topic about influencers was scratched. Aniston didn't hold back and said, "I always say I feel lucky that we got a little taste of the industry before it became what it is today, which is just different — more streaming services, more people."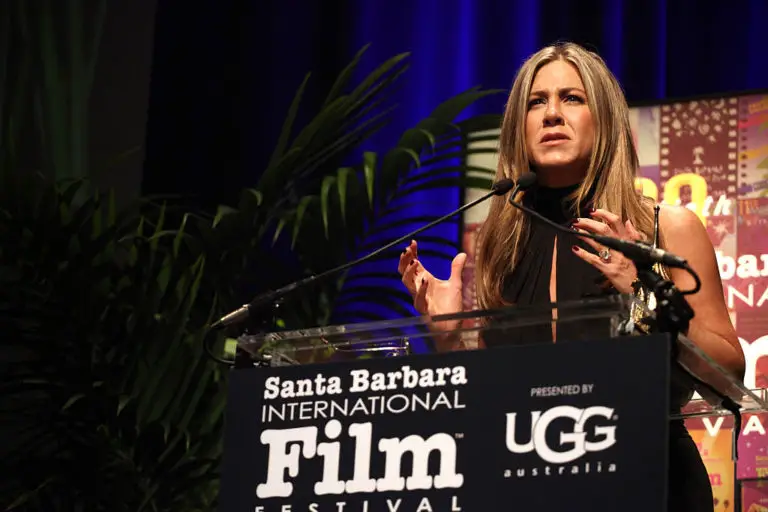 The actress said she had names in mind of people who became famous without having any talents. "Famous for basically doing nothing. I mean — Paris Hilton, Monica Lewinsky, all those," she explained.
Further, she went on to say that the way actors become famous nowadays because of Instagram and TikTok feels like "It's almost like it's diluting the actor's job."
Well, she did share her honest opinion, but that left many unhappy.
jennifer aniston (nepotism baby) wants to talk about diluting the actors job. right. https://t.co/ODZtBDzDVU

— sk (@kirkxxs) June 13, 2022
In fact, the actress came under fire when people started questioning her ways to Hollywood, saying that she only got the opportunity to act because her parents were famous.
Aniston is daughter of legendary actor John Aniston, who has been a staple on the long-running show Days of Our Lives. Her mom, Nancy Dow, was also a very famous name in the film industry.
Many accused Aniston of taking advantage of the nepotism that is present in the industry.
Some pointed out to Aniston's entitlement at wanting to gate-keep Hollywood and fame and said that according to her, only the children of the famous people can be famous.
It looks like Jennifer Aniston has a strong opinion regarding influencer culture.
What are your thoughts on this?
Please SHARE this article with your family and friends on Facebook.
Bored Daddy
Love and Peace