If you check Jared Halley's YouTube channel you will come across many unique acapella performances of the songs of many famous singers and groups of all time. This Ohio's song writer and producer's work is so entertaining and fun that you will definitely ask for more. The latest video that really caught our attention is that of Billy Joel's classics. And although we've heard many famous artists doing renditions of his songs, you will surely agree that this one is unlike anything you've heard so far.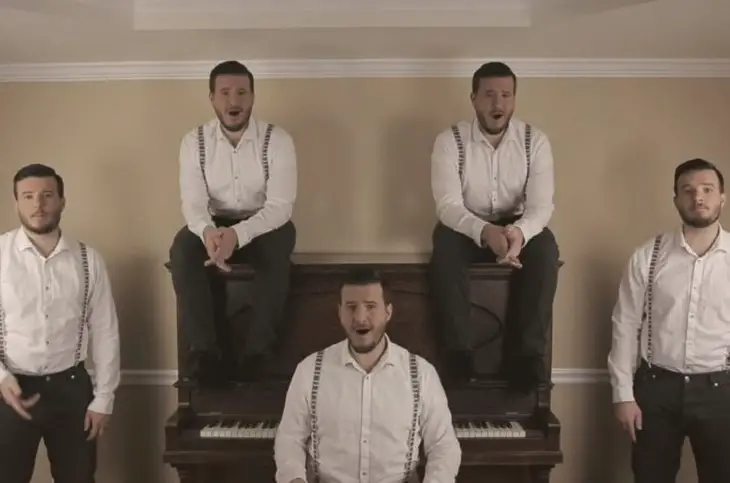 Using only his incredible voice, Jared, or better said the five Jareds, covered 19 of the best Billy Joel's hits. 
The medley starts with our all time favorite "Uptown Girl" from 1983 that depicts what it is like when a backstreet guy falls in love with an uptown girl. 
Then it switches to "You May Be Right," a song that was on his album Glass House and a huge hit in US and Canada.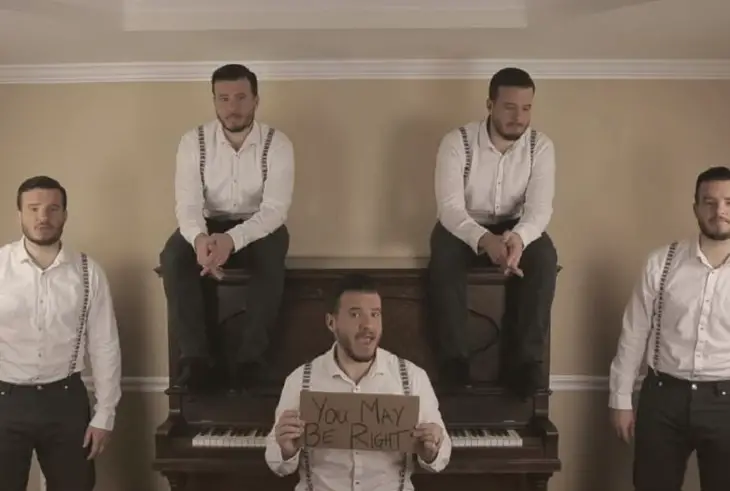 The next lovey melody that combines in perfect harmony with Jared's lovely voice is Billy's single from 1984, "The Longest Time." The original song features instruments such as bass guitar and drum, but the sound they make is impeccably substituted with the background Jareds snapping fingers to the rhythm of the music. 
Some other songs, among which probably one of your personal favorite are, "It's Still Rock and Roll to Me," "We Didn't Start the Fire," "New York State of Mind," and "Just The Way You Are." He also performed "My Life," "Only The Good Die Young," "The River of Dreams," "Big Shot," and "Honesty."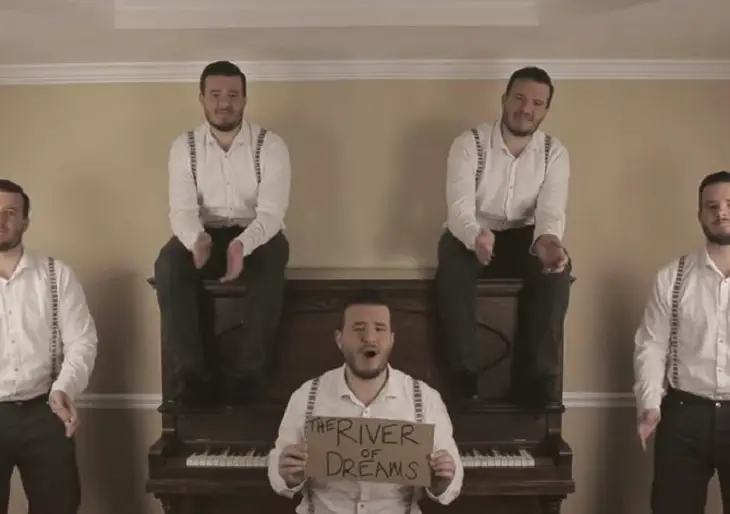 Among all those classics we are all very fond of, Jared included "Piano Man," the song that got Billy a nickname as that of the song's title. Through the lyrics of the song, Joel speaks of his experiences and all those people he got to meet while working as a piano player at a bar. The characters he mentions, including a bartender named John and a real-estate novelist named Paul, are actually based on real people. 
We are certain that if Billy Joel himself gets to listen to Jared's performance, he would definitely love it as much as we do. 
One person writes, "How could anyone not enjoy that? Great vocals!! The talent to put this together is amazing!" and we can't agree more.