It's truly incredible how talented some people are. However, we are perfectly aware that being able to master something requires lots of practice as well.
Gabriella Papadakis and Guillaume Cizeron are ice dancers who are always treating the audience with dance routines to remember.
Ice dancing isn't same as ice-skating. Whereas the latter involves various maneuvers of synchronized jumping, spinning, and lifting, the former involves more gracious movements. Having said that, it's obvious that the right choice of music and song is a crucial element of the whole routine.
For this particular performance, dancing partners Papadakis and Cizeron chose Ed Sheeran's "Perfect."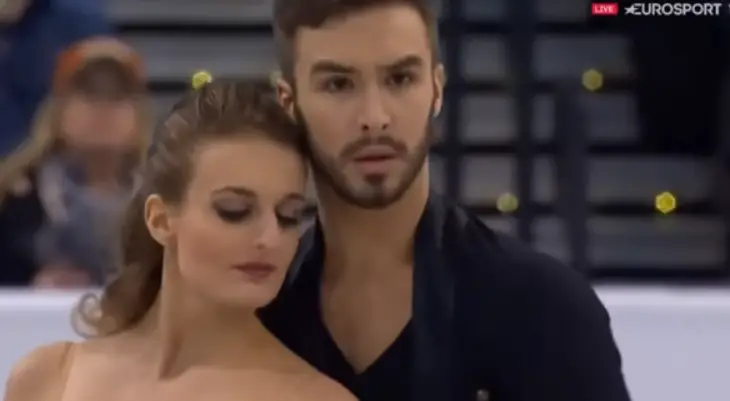 The dancers' outfits were not matching, on the contrary they were dressed in contrasting colors. While Gabriealla was wearing a short red gown that fit her figure just perfectly, Guillaume opted for the black color. Their dancing however, was in perfect sync. They were born to entertain people with their out of this world moves.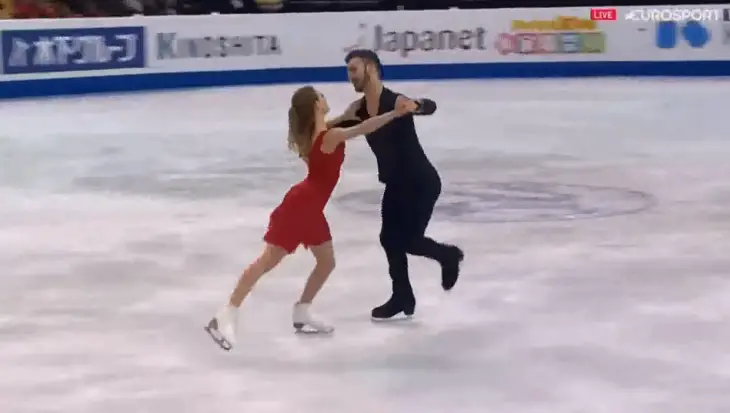 Everyone agrees how this pair's performance is sort of unique. It looks as though they are flying over the ice and aren't touching the ground. They make this complex routine look effortless, and that's the real beauty behind it. The powerful melody and even more powerful lyrics are a perfect fit. Looking at each other's eyes throughout the entire act, these dancers made the whole thing emotional. A real magic unfolded in front of the eyes of the spectators.
Their facial expressions reveal the message of the song they were trying to send to the captivated audience. Simply amazing.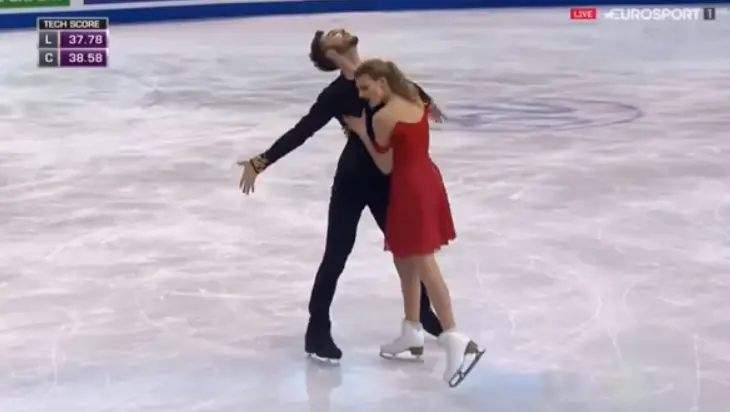 The choice of the song "Perfect" indeed turned the show into a perfect one. This music piece has been a huge hit that reached the top spot of US Billboard Hot 100 and UK Singles Chart in December 2017.
The song is an important part of the overall performance because the movements and the choreography are based both on the lyrics and the melody.
This isn't the first time for them to take the audience's breath away with what they put on the icy surface. Gabriella is a famous name in the ice dancing. Together with Guillaume, she's declared as the silver medalist in the 2018 Olympics. She is a 3-time World champion and 5-time French National champion, which is truly amazing. Both hold world records which make them one of the best out there.
You really don't want to miss this.