True love is hard to find, so when you do, make sure you never let go.
That is exactly what a man named Fred Gilland did when he met his soulmate, his wife of many years, Janice.
The two had been married for 51 years before Janice passed away.
Losing his wife crashed Fred's world. He simply couldn't imagine spending his days without his love by his side. But he made a promise that he would never leave her side, not until the day he dies. Today, 10 years after losing her, Fred still visits Janice's grave every single day.
He spends certain amount of time there, and he does it through the sun, severe winters, and heavy rains. Nothing can stop this man from honoring the memory of his beloved late wife, not even the fact that he is 78 years old.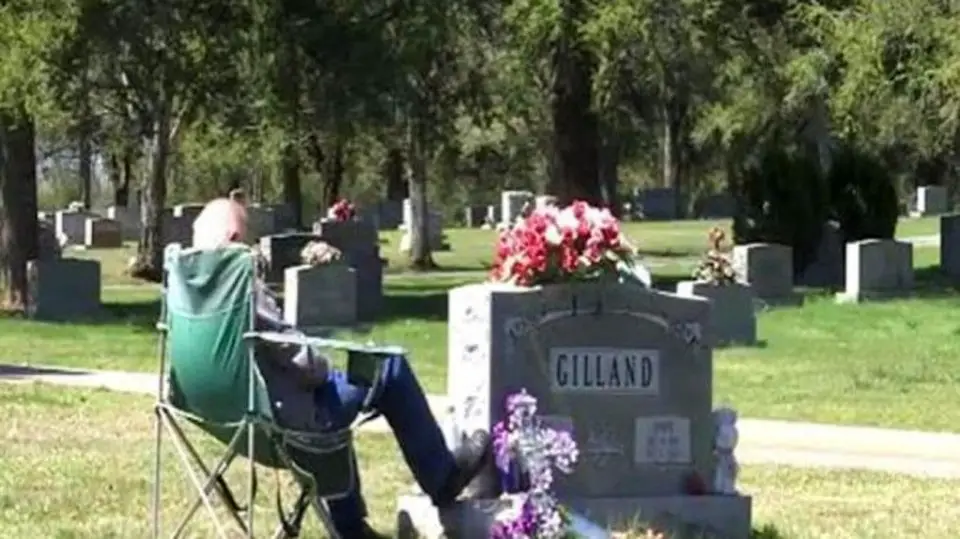 He says that each visit brings sweet memories of the times Janice was still around, and those memories are the most precious thing for this man.
"I've adored her since I saw her, she was extraordinarily gorgeous," Fred said, adding that his wife was a woman who always put her family first and prioritized being around him. Missing her has been extremely hard for Fred, but the daily visits give him the strength he needs to move on.
What Fred and Janice had is truly wonderful. Many people who have seen Fred sitting in a chair right next to her grave agree that this form of commitment is the rarest of all. Fred, however, does it in the name of his love for Janice and we believe that's beyond adorable.
Please SHARE this article with your family and friends on Facebook.
Bored Daddy
Love and Peace