If you've ever had a loved one pass away, you know what a stressful time it can be.

When people get old to the extent of not being able to take care of themselves, their family often makes a decision to send them to a nursing home. Unfortunately, if they get sick or terminally ill, these people can easily end up in a hospice where they are supposed to be provided with quality care during the final months or days of their life.
The thing is that not many people have good words to say about hospice. Very often, we stumble upon stories of elderly people who are neglected and treated poorly at these facilities. The truth is, however, that we shouldn't generalize based on isolated cases, and the video below shows exactly that.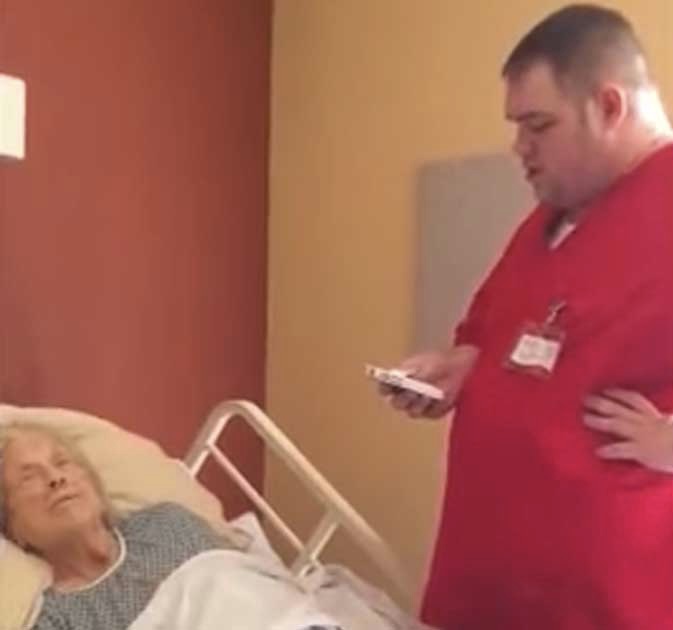 A dying woman who used to work as a voice teacher had one last wish. She wanted the nurse, who happened to be her former student, sing for her one last time. She truly enjoys his beautiful voice, and so are we.
We are glad people as compassionate and as caring as this nurse still exist. They surely restore our faith in humanity.
"What a beautiful voice! She must have been one heck of a teacher! God bless!

" one person commented.
"This man is a blessing. A perfect example of using a God given gift to comfort those around him. Selfless and beautiful!" another person added.
This will definitely help change people's position on hospice care.
Make sure you watch the video below. It's so touching!
Sadly Maria is no longer with us, which makes this whole clip even more moving.
Make sure you share this beautiful clip with all your friends on Facebook to honour all the staff working tirelessly to take care of our elderly loved ones.
Bored Daddy
Love and Peace