Dick Van Dyke was honored at last year's Kennedy Center Honors alongside actress Debbie Allen, singer Joan Baez, violinist Midori, and country music icon Garth Brooks.
The Kennedy Center Honors is an annual honor given to those in the performing arts for their lifetime of contributions to American culture. This year's event aired on CBS and was organized in a different but equally emotional manner as it has been throughout the years. The pandemic did postpone the occasion, but it didn't steal any of the glamour it brings ever since 1978.
Congratulations to this year's Kennedy Center Honoree, #DickVanDyke (@iammrvandy).

Give him a 👏 below! #KCHonors pic.twitter.com/FgkTqufKzj

— CBS (@CBS) June 7, 2021
"Performances and tributes were filmed on stages and in locations across the Kennedy Center's iconic campus or recorded virtually throughout the week of May 17-22," a press statement for the event stated.
Many of the memorable tributes to Van Dyke reminded us once again why we all love him so much.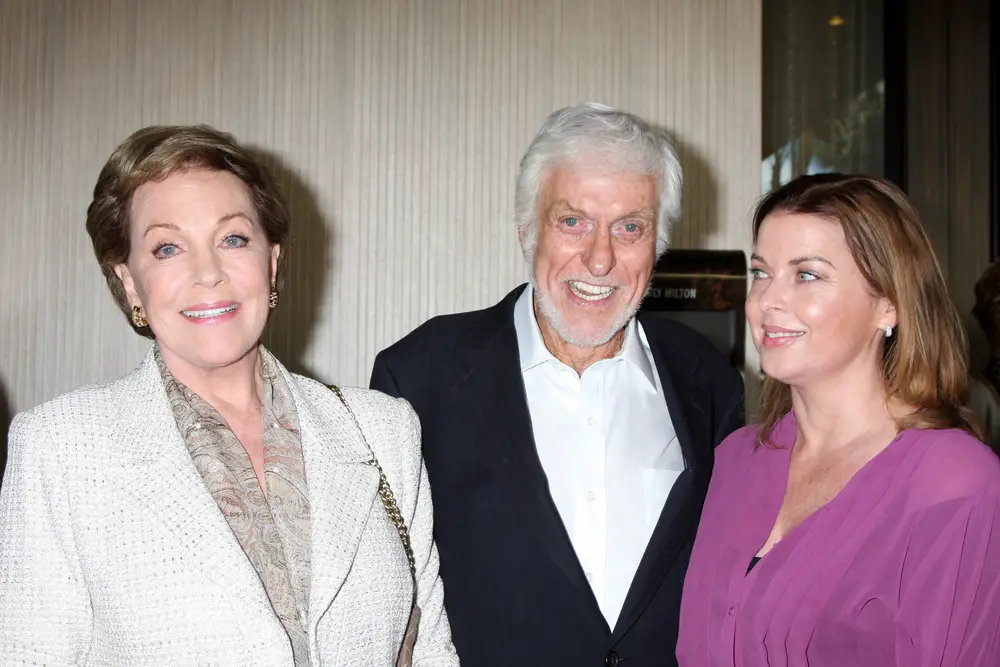 Of course, among those who delivered their speeches was actress Julie Andrews, Van Dyke's co-star.
She reflected on the friendship with Van Dyke and described him as "endlessly kind, wildly imaginative, insanely talented and hilariously funny." Andrews also compared him to Marry Poppins and said: "In truth, I think that Dick is as magical as she is."
"Every day is supercalifragilisticexpialidocious with you, Dick," she added.
Lin-Manuel Miranda, who starred in the sequel Mary Poppins Returns in which Van Dyke made a cameo, said: "Spend five minutes with Dick Van Dyke and you're more alive than you were before."
The event was a true pleasure for the heart and the soul. Derek Hough, Laura Osnes and Aaron Tveit, one of the biggest names of Broadway, delivered enchanting performances on Mary Poppins song "Step in Time" as well as on "Put on a Happy Face," from Bye Bye Birdie.
"Every day is 'Supercalifragilisticexpialidocious' with you, Dick."—@JulieAndrews 💕#DickVanDyke @iammrvandy #KCHonors pic.twitter.com/T0XaDnsl7s

— The Kennedy Center (@kencen) June 7, 2021
Needless to say, Van Dyke was honored and thrilled.
"There was some great, great dancing tonight," he said. "They were doing dance numbers I couldn't have done. All those numbers reminded me of how much fun I had over the years."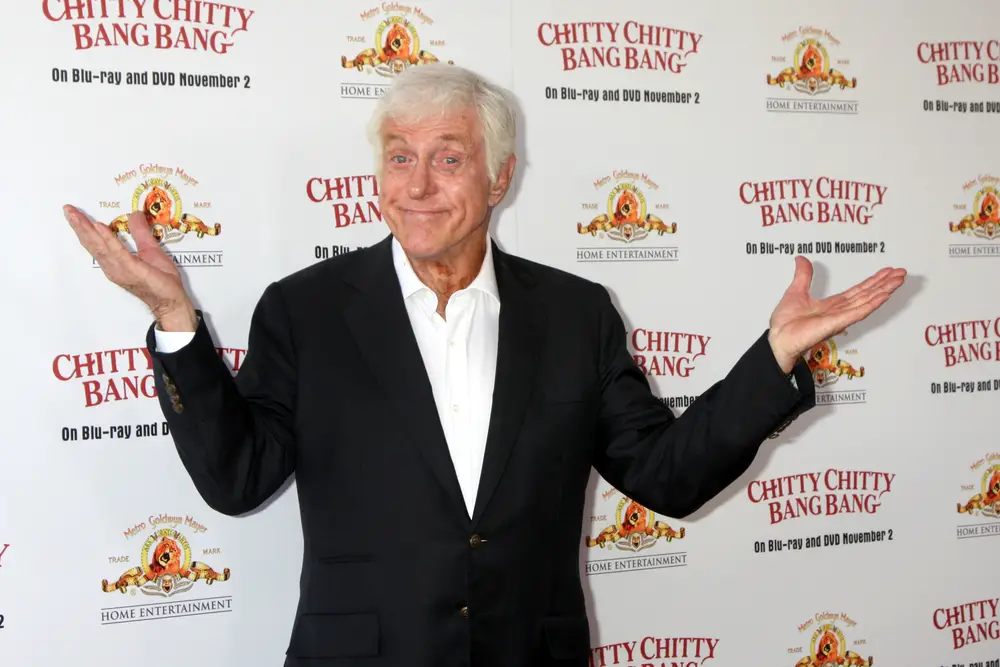 Born on December 13, 1925, in West Plains, Missouri, Van Dyke fell in love with the stage performance during his teen years when he joined his school drama club. His first professional job was that of a radio announcer. "I was in all the shows in school. I was a radio announcer at 17. And I really never thought about it. I loved entertaining, but as a profession it was just too far away to think about. It happened incrementally," Van Dyke recalled in an interview with Maximum Fun.
When the war started, he took part in it, not as a soldier but as a radio announcer who entertained the troops. "Everybody was getting drafted. I saw the ad in the paper, and I went down to audition and we had a 250-watt CBS affiliate," he said. "And I got the job! I did the news and had a disk jockey show and everything, I loved radio. I dreamed of becoming a television announcer. But things went a lot farther than that!"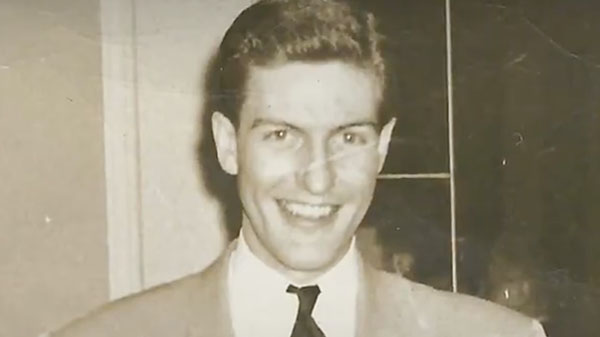 When the war was finally over, he went back home and soon moved to California, but struggled finding a job. Eventually, he got a seven-year contract with CBS but was let go after only three years.
In 1984, he married his first wife, Maggie, on the radio show Bride and Groom. The program paid for their wedding and their honeymoon.
The couple soon welcomed their two sons into their lives, but things weren't easy and he and Maggie had to travel the country, going from one job to another. Speaking of those tough times, Van Dyke said: "My road days weren't over as soon as I thought," according to Click Americana. "Our two sons, Christian and Barry, were born while on tour, and it's a little nightmarish to recall the tough times when they had to sleep on mattresses in the back of the car when we jumped from job to job. Our two daughters, Stacey and Cathy, both born later, didn't have to suffer these inconveniences, thank goodness."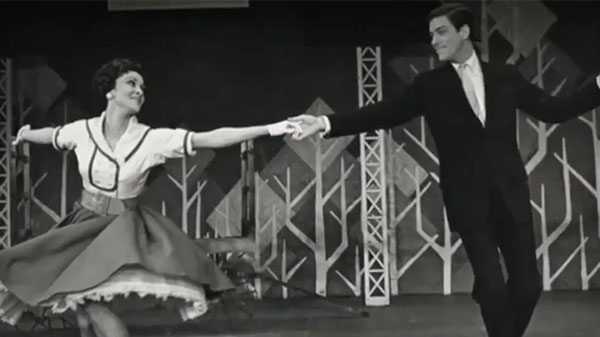 Van Dyke appeared in several shows, but his career skyrocketed when he was given the role in the show Bye, Bye Birdie. It was comedian and producer Carl Reiner who was supposed to take part in the show he had written himself, but meeting young and versatile Van Dyke changed things. "I fired myself and made him the star of the series," Reiner said. "It only took me five minutes to see that Dick was a real pro and, for one so young, the versatility of his talent was unbelievable."
The show aired for a total of 158 episodes.
The next show which made Van Dyke even more famous was Mary Poppins.
"I never had to screen test," Van Dyke told Parade. "[Walt Disney] brought me in and the Sherman brothers played that wonderful score and he showed me all the drawings of what was going to happen. Oh, my gosh. I just knew it was going to be great."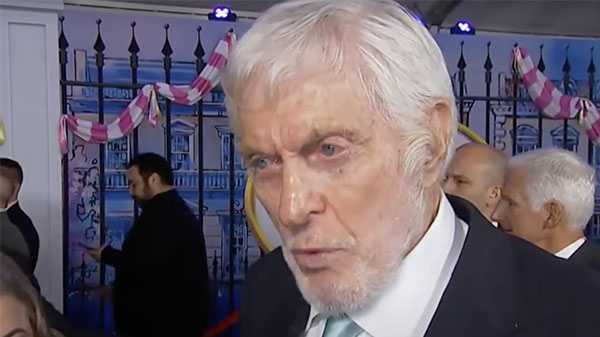 Van Dyke's award-winning career has spanned seven decades in film, television, and theater. The good thing? "One-man show" is still performing for his huge audience and is not planning on quitting any time soon. "I just love the work. I love to do it," he explained.
What's most, at the age of 95, he still dances every day and that's what keeps him young.
"Oh, absolutely! Oh, god yes! You do a little dancing every day. If I go into a store and there's music playing, then I'm dancing. In the market every morning. I can't help it," he said.
"Any kind of movement like that will help keep joints and bones moving. And my wife keeps me young! She has a lot of energy. She's a singer and a dancer, so we do musicals around here all day."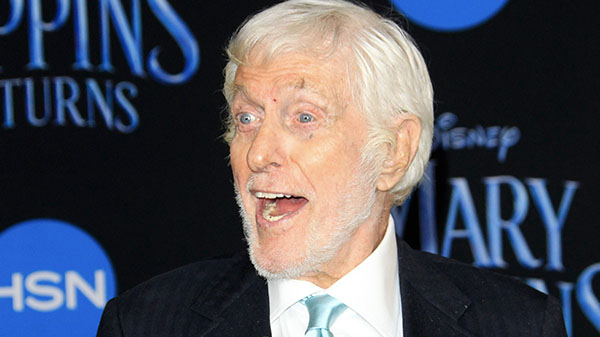 He believes that people should do what they enjoy and what makes them happy despite their age. Speaking of his, he gave CBS This Morning an update about his health and said how he regularly works out in his home, doing sit-ups and dancing.
"I'm 95, and a lot of my friends won't do these," he says, demonstrating his fitness regimen on the ground. "… So all you old guys out there, listen to me, I'm telling you: You can keep going for a long— I'm still dancing! And singing!" the legendary actor said.
Asked what would he do when he reaches 100, Van Dyke told Parade: "I remember George Burns booked himself at the Palladium. He didn't quite make it there, but at least he had an optimistic outlook. I've got nothing booked yet!
"There's an old saying: 'Sing like nobody can hear you, dance like nobody can see you and love like you've never been hurt.' That's a good way to live. that's my motto."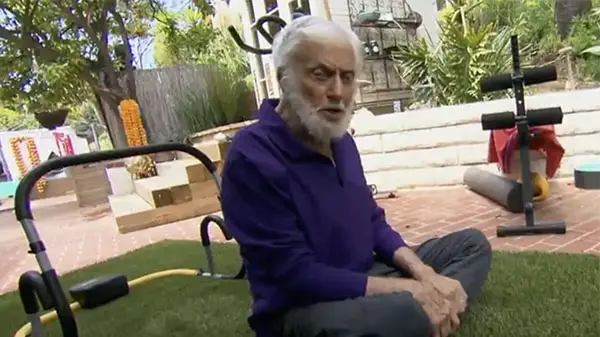 We wish him only the best and hope he stays as charming and as active in the years to come.