Joseph Kennedy, a football coach for the Bremerton School District in Washington state, was terminated from his coaching position back in 2015 after he reportedly refused to stop giving speeches containing religious references and for praying with the players.
Initially, Kennedy prayed by himself, but then students and players started joining him. That's when the school board received complaints that some athletes actually felt pressured to join in.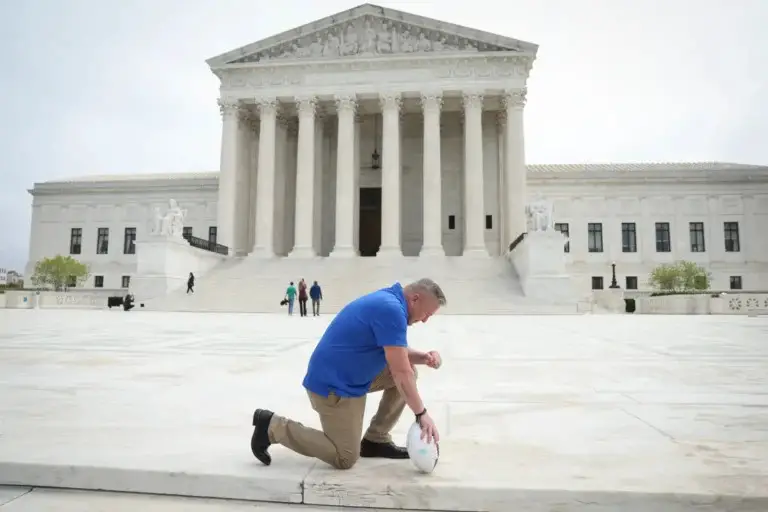 Kennedy pursued a legal action against the district. The legal battle lasted eight years, after which the Supreme Court eventually ruled Kennedy to be rehired for the upcoming season and to be paid a $1.7 million settlement from the Bremerton School District in Washington State.
"Mr. Kennedy will be an assistant football coach for Bremerton High School for the 2023 season," the district said on its official website.
The U.S. Supreme Court previously secured Kennedy's right to pray with students as protected by the First Amendment.
School board president Alyson Rotter said: "We look forward to moving past the distraction of this nearly eight-year legal battle so that our school community can focus on what matters most: providing our children the best education possible."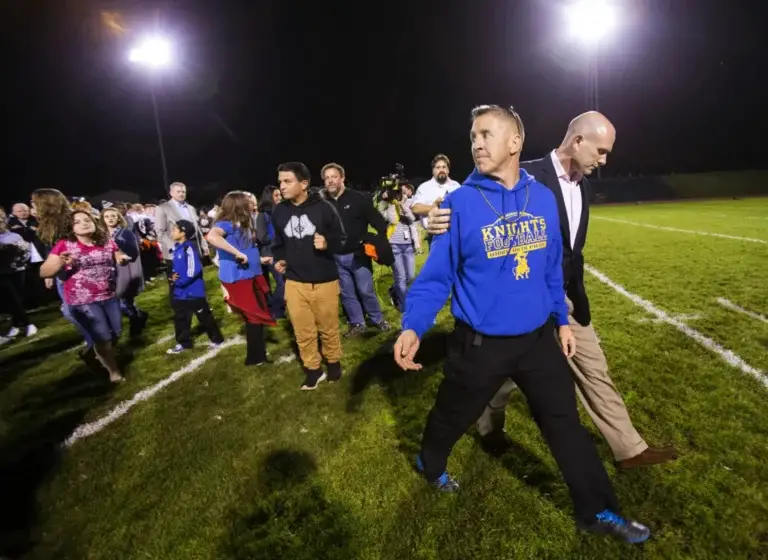 Speaking to the Daily Mail following the verdict, Kennedy said: "It is just incredible to know that I did nothing wrong. Everything I did was fine.
"I had a commitment with God that I'd give him thanks after every football game, win or lose."
He added: "And that's the way I started out."
Please SHARE this article with your family and friends on Facebook.
Bored Daddy
Love and Peace