After the horrendous murder of the mother of two who was pregnant with her third child, Shanann, and her girls, Bella, 4, and Celeste, 3, by their husband and father, the cold-blooded murderer's parents still stay by his side and say he's not a monster.
Details of the tragic killing of the family was depicted by the new Netflix series, American Murder: The Family Next Door. The father of the killer Chris Watts said his son didn't ask to see the documentary. "…He has not been able to watch it [the documentary], he was never told about it or asked about it."
Chris, who asked from the public to help him find his wife and daughters whom he previously killed, confessed to the crime and even told investigators how his older daughter begged him not to do to her what he did to her sister.
Chris' parents couldn't believe he was capable of murdering anyone, let alone his own family.
His father, Ronnie, said of his son who's serving life behind bars at a maximum security prison, "He's taking it one day at a time, just like we are. We still love our son no matter what and we miss our grandbabies. We're trying to move forward but it's a very hard task."
According to The Sun, when Chris pleaded guilty in the courtroom, his mother Cindy said, "I have always loved you and I still do. We love you and forgive you, son;" while Ronnie added, "Chris, I forgive you and your sister forgives you and we will never abandon you."
To the surprise of the wide public, the killer's parents even tried to portray their late daughter-in-law as the one responsible for their son's action of killing her. They claimed Shannan was hard to deal with and Chris was just a normal and easy-going guy before he married her.
"He's not a sociopath. He's not a psychopath," Cindy told Denver7 as she tried to defend her son.
After hearing Cindy suggesting that it was more likely that Shannan killed her girls, Shannan's family put out a statement, according to Denver 7, writing, "Shanann Watts was a faithful wife, and the most gentle and loving mother in the world to her children Bella, Celeste, and Nico… Everyone who knew Shanann knows this to be true. Even Chris Watts knows this to be true. Yet Chris Watts still chose to murder Shanann, Bella, Celeste, and Nico. Chris Watts still chose to dump the bodies of his own family in oil tanks. And Chris Watts still chose to lie about it until he could lie no more. He pled (sic) guilty to murdering his family because he is guilty."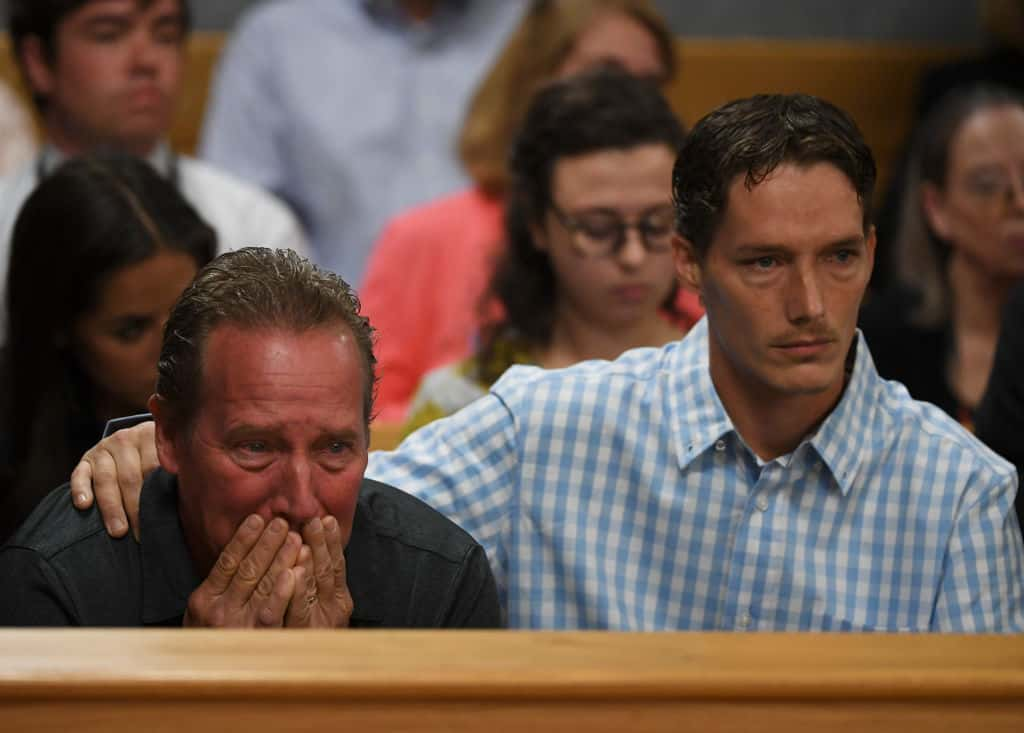 "…Their false statements, however hurtful and inaccurate, will never alter the truth about Shanann, and will never alter the truth about the crimes committed by their son, Chris Watts," Shannan's family's statement added.
We are very sorry for the loss of this loving mother, her beautiful girls, and her unborn son Nico, may you all rest in peace.