Our readiness to help others when they need it the most is what defines what kind of humans we are.
Some people posses the ability to keep a cool head even during the most difficult situations, and sometimes that ability is the thin line between life and death.
32-year-old Aaron Tucker of Bridgeport, Connecticut, didn't have it easy in life. Eventually, he ended up in jail and struggled a great deal, but once he was out, he was ready to have a fresh start and get a new job.
That morning, he put on a nicely ironed shirt and took the bus to a job interview he was hoping to get. However, things didn't turn as expected.
Namely, the bus suddenly stopped because there was a car wreckage on the road. Out of all the passengers, Aaron was the first and only one to get out of the bus. He rushed towards the flipped car and managed to unbuckle and pull the driver out, assuring him that he was going to be okay.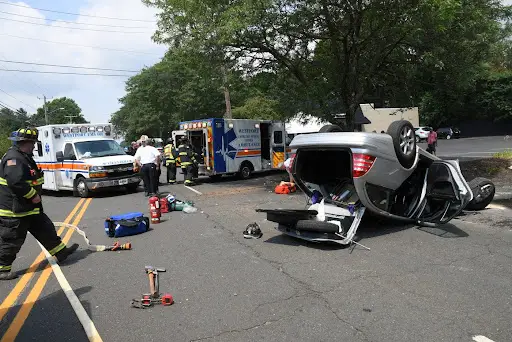 He then took his shirt off and tried to stop the bleeding from the head of the confused and injured driver.
Moments later, the flipped car exploded.
Had it not been for Aaron, the driver would probably die.
Speaking of the missed job interview, Aaron said, "… a job can come and go, but a life is one time thing."
When the community learned of Aaron's heroic deed, they decided to start a GoFundMe page and help him get the fresh start he was looking for.
Along with the $60,000 that were raised, Aaron received a number of job offers by many companies.