The day started as any other for Pittsburg Police Officer Kristin Mitrisin and she never assumed it will turn into a stressful event that will make her a hero.
As parents Joe and Jody Schleicher were driving along a highway, the mom noticed something wasn't right with their 9-day-old baby daughter. All of a sudden, the tiny human stopped breathing. Her husband recalled how his wife started yelling: "She's not breathing. She's not breathing I have to get her out of the car seat," as per WPXI News.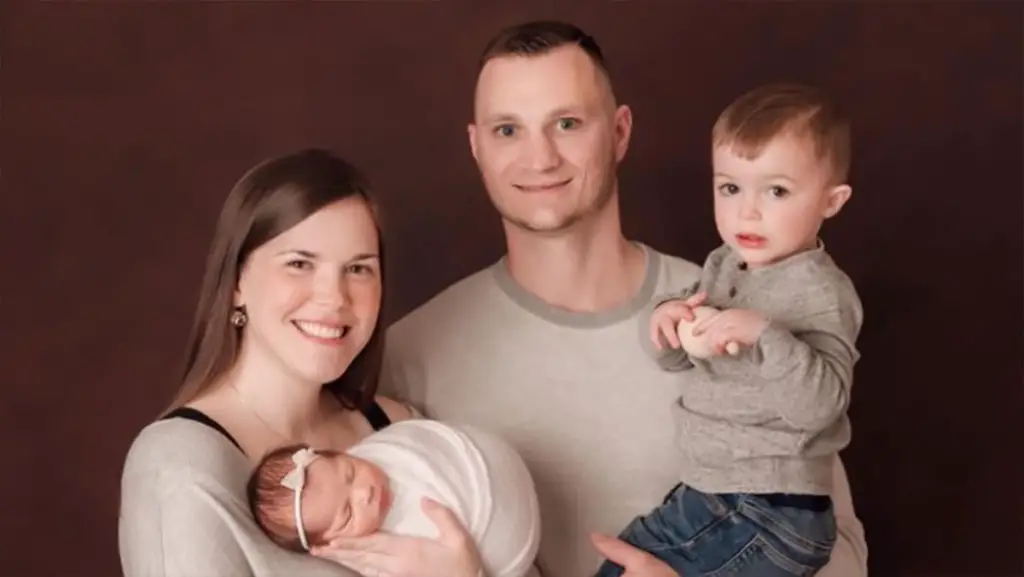 The traffic was busy and heavy and reaching the hospital or waiting for the ambulance to arrive wasn't possible. Luckily, an angel in the form of an officer came along the way. Joe noticed the Officer Mitrisin in her patrol car and started beeping the horn in an attempt to attract her attention.
"He reaches out to me, the baby's turning blue in her face and in her nose. So, he said, 'please, my baby can't breathe help me,'" Officer Mitrisin told CBS Local News. Thankfully, she knew exactly what to do. She took the baby in her arms, took her to the gate of her police pickup truck, and started chest compression.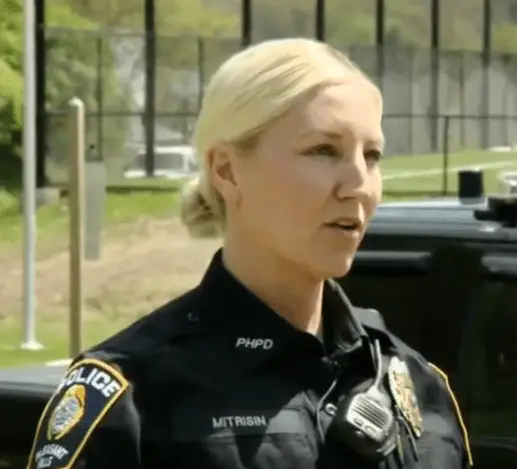 As she was trying to save the baby's life, officer Mitrisin noticed a correction officer approaching. She asked him to take out a defibrillator, but just as she said that, she heard the little one taking a deep breath.
"The baby took a breath, then there was a couple more seconds, another large breath, and then we got a few more shallow breaths, and then she started crying. And that was the best sound to hear," said Officer Mitrisin.
"Just thought, you know, what we have to do to get baby Olivia breathing. The mom said her name was Olivia, so I just kept saying 'c'mon baby Olivia, we can do this.' And I just kept doing the CPR on baby Olivia."
Acting US Attorney Steve Kaufman ended our celebration of #NationalPoliceWeek by commending Pleasant Hills Police Officer Kristin Mitrisin who after being flagged down by an anxious family administered life-saving CPR to a 9-day-old child. #PoliceWeek2021 pic.twitter.com/mYRgVn9GRx

— WDPAnews (@WDPAnews) May 15, 2021
At the time being, baby Olivia is at the hospital, awaiting surgery for a heart condition, but she's doing just fine all thanks to the quick-thinking officer.
"I just know that God put me there that day at that time to help that baby," officer Mitrisin said.
Joe and Jody are forever grateful to the heroic officer who saved their baby's life. After Olivia's surgery, they are planning on organizing a reunion between her and Mitrisin.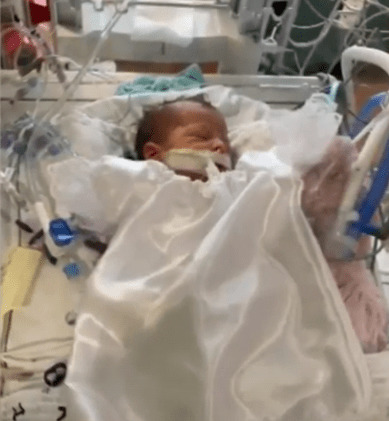 Thank you, officer.
You can take a look at the video below for more on the story and visit the GoFundMe page set up for the family here.