Being in the military takes lots of courage and dedication because it doesn't only mean fighting for the safety of the country, but also spending time away from the family and the loved ones. However, this kind of life is as difficult for the military dogs as for the humans.
After serving in the army, many dogs have difficulties adjusting to their new way of living.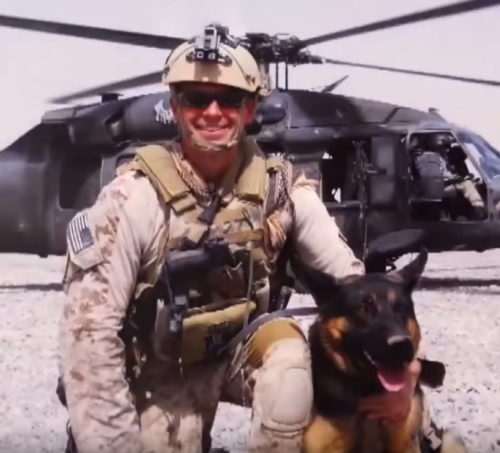 The four-legged soldiers face different challenges during their service such as gunfire, sniffing out bombs, stumbling across bodies and many more. They don't get to enjoy all the luxuries family pets receive, such as sleeping in a comfy bed, playing fetch, walking in the park, or having bunch of dog toys.
After spending certain time in the military, many of these dogs get physically exhausted and are no capable of performing their duties and as a result of that, they are dismissed. But the question is, what happens to these dogs afterwards.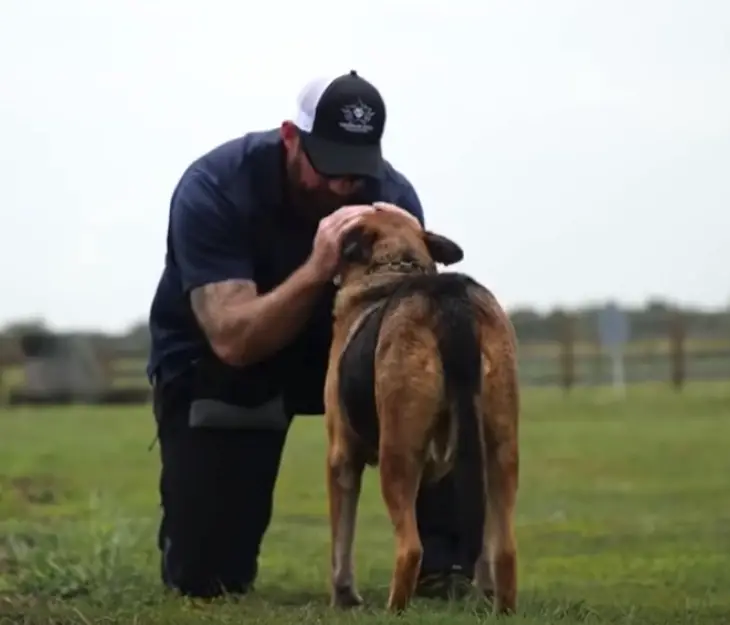 Well, we know where the fortunate dog soldiers continue their life; under the wings of a very special man named Mike Ritland who is a former 40-year-old Navy SEAL. After serving 12 years in the military, Mike founded the Warrior Dog Foundation where he strenuously strives to bring these poor pooches back from the shell of a dog they've become.
For six years now, Mike has been working with the dogs in hopes of reprogramming them from what they were trained to do, and that's apprehending enemy soldiers and sniffing explosives. Mike does all this because he wants the dogs to be able to enjoy a peaceful retirement "in dignity and grace, the way they deserve, for their service to their country."
'"Every one of these dogs would be in a box full of ashes on somebody's desk if we weren't taking them. So we are the last-ditch resort for these dogs."
Because these dogs' sniffing abilities are so keen, they are huge targets for the enemy. For that very reason, they must wear bulletproof vests and have security cameras attached to themselves.
'"It's impossible to quantify the amount of lives that those dogs have saved. It's in the thousands, or even tens of thousands. The 'man's best friend' adage … is understated. We definitely got the good deal out of that."
Make managed to help over 50 dogs that was brought to him. Most of them are now rehabilitated and adopted by loving families.
'"These dogs ask nothing of us and provide so much for our troops, for our police officers, for our communities, for our nation. For us to give these dogs what they deserve is both an honor and a pleasure. It's important that these dogs are never forgotten."
The dogs are now trained again, but this time the training teaches them how to run free, play fetch, play with toys and everything other dogs do. Eventually, each of these furry animals will end up in a home where they will be surrounded with people who will treat them as family.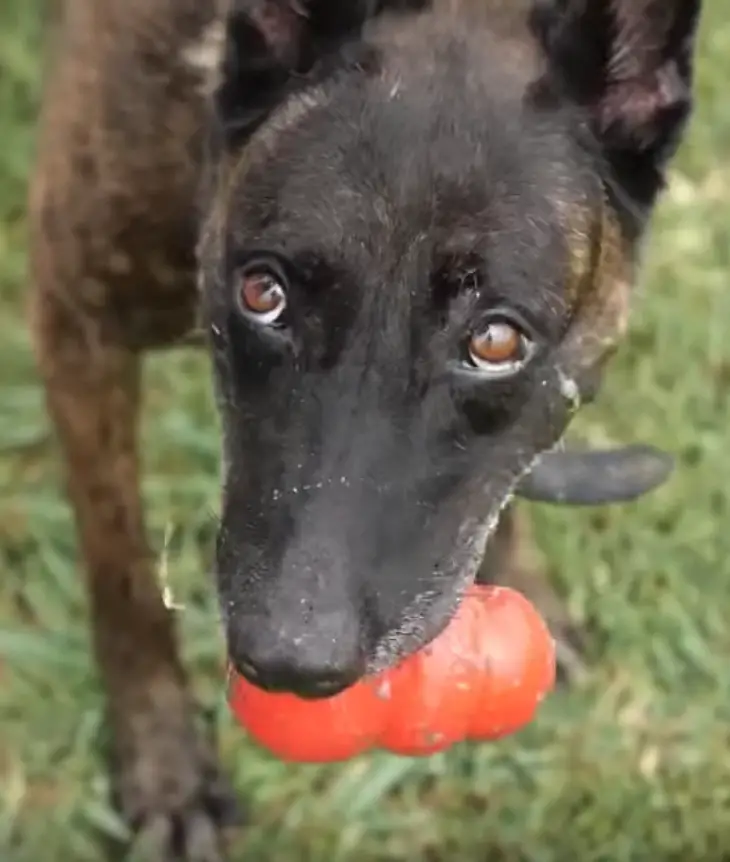 Watch the video below to see Mike's story and what he really does for the dogs.
Please share it with your friends.