Severe and harsh weather conditions might be the reason for us to opt for staying in all day with a cup of coffee and a good book by our side, but that's definitely something our dogs wouldn't want us to do. No matter the season, they always feel the urge to get outside for a long walk or a round of run around.
However, it's not that unusual for our four-legged buddies to get into trouble because of their crave to go out in the cold.
They might be really smart, but yet, many times they are not aware of the dangers around them, such as those of walking on thin ice. Sadly, the number of dogs that end up inside the frozen ponds and lakes is not that small. When this happens, they not only put their own life in danger, but that of those who do their best to save them too.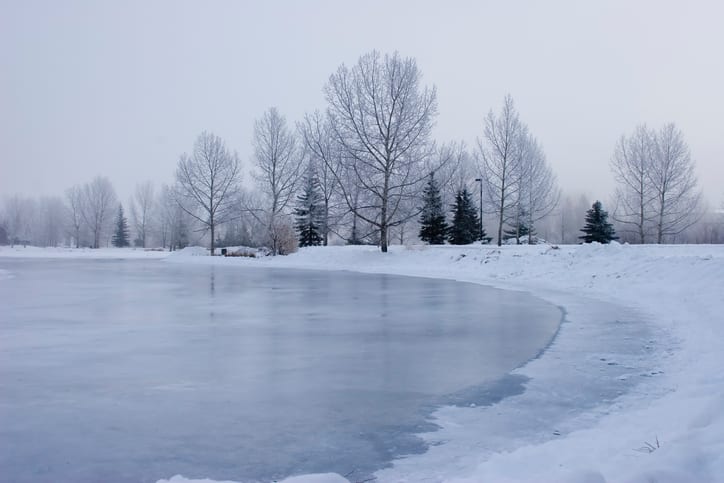 The recent story of a dog experiencing this sort of accident is that of Sadie from Bozeman, Montana. As she got trapped inside the cold water, it was just a matter of time when she was going to drown or freeze to death before she was rescued. A man in a rowboat was struggling to get her out, but to no avail.
That's when the brave UPS driver Ryan Arens heard the loud howling and screaming. He was on the job, but still decided to check where the crying was coming from and what was going on. He got back into his vehicle and drove around the place. The moment he noticed the boat, he didn't hesitate to step in and help.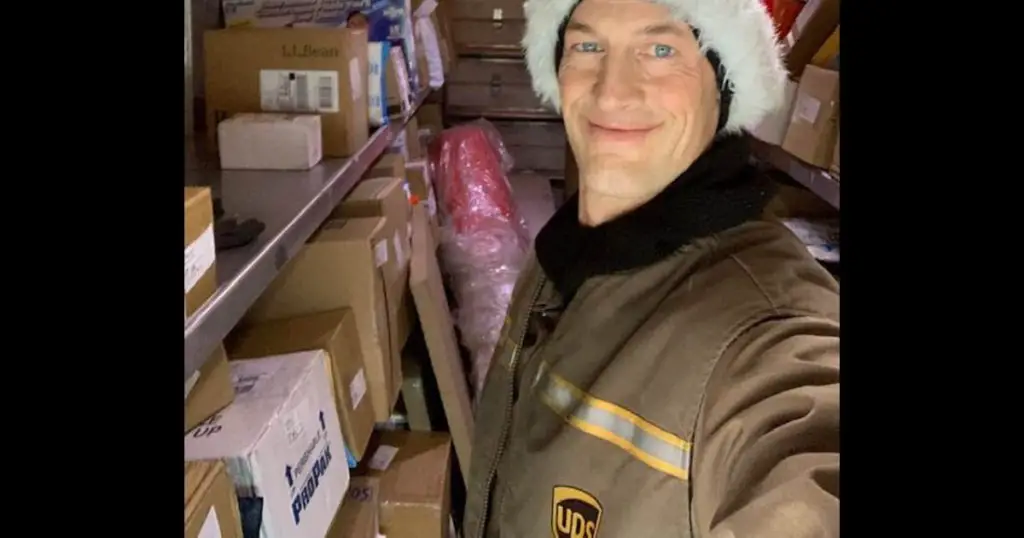 "I could see the dog trapped about 10-15 feet off of shore, with ice all around it," Arens said, according to the Great Falls Tribune. "I stripped to my boxers and got the guy out of the boat."
"Then I slid the boat out onto the ice, using it to distribute my weight. I shimmed out to where the ice was thin."
It was obvious poor Sadie wouldn't hold on much longer so as she started going under, Arens broke through the ice.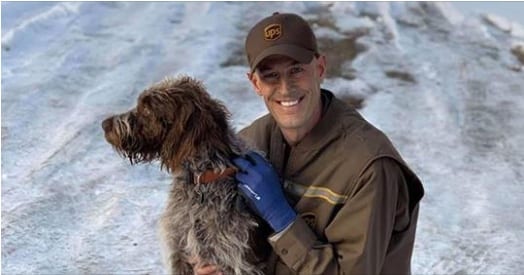 "I knew someone had to get to her," he later explained. "She wasn't going to make it."
He decided to ignore the warnings and started swimming towards the dog. Luckily, he managed to grab her and get her out to the edge of the deep pond.
"We took the dog inside the older guy's house and got in the shower together to warm up," Arens said.
He could have waited for the animal control to react but he was certain that by the time they would arrive Sadie could be dead.
After the amazing and risky rescue, Arens got back to delivering the rest of the packages, as though he didn't put his life on the line that day.
The best thing is that after some time Arens was about to deliver Sadie's owner a package which meant he was going to reunite with her again. The encounter was really sweet.
"She was freaking out, and when he let her out she ran to me. She must have remembered me. It sure made me feel good."
"This dog had a whole lot of life left in her, and I'm really glad I was able to act when I did. She's a sweetheart."
"Animals are my weakness," Arens said. "It was the highlight of my 14-year UPS career."
This story is just another proof that not all heroes wear capes. To be honest, not many people in Aren's situation would react the same way. But this amazing man knows that no matter how big or small, every life matters and is worth saving. Thank you Ryan Arens.