Landing the role of glamorous Sammy Jo Carrington in the long-running TV show Dynasty back in the day, helped actress Heather Locklear secure her place under the Hollywood sky and become a much-loved celebrity figure.
Born in Los Angeles in 1961, Heather rose to stardom during the 80s and has had quite a career. Today, she is 61 years old and looks as stunningly beautiful as ever. What's most, her only child, daughter Ava Sambora, is a spitting image of her famous mom.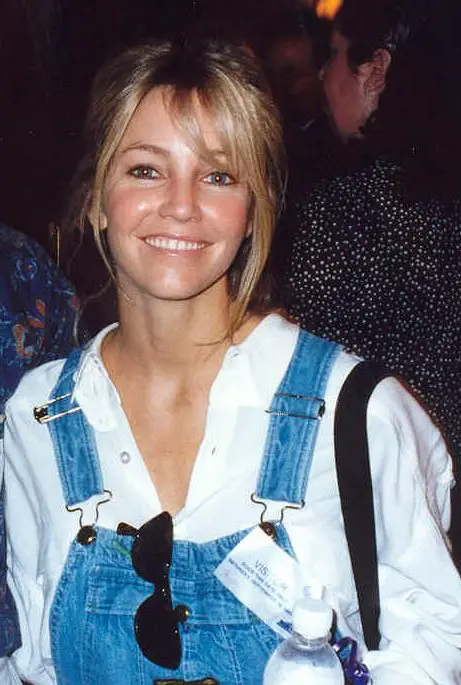 Ava, 25, has even taken after her mom a little bit in terms of modeling and acting.
Heather had Ava with her second husband, Bon Jovi lead guitarist Richie Sambora. Previously, she was married to Mötley Crüe drummer Tommy Lee, whom she divorced in 1993.
Heather and Richie tied the knot in 1994 in a private civil ceremony in New Jersey. Their formal wedding took place in Paris, and the Melrose Place star wore a candlelight white gown designed by Nolan Miller, who also designed the lavish costumes for Dynasty.
The couple stayed together for 13 years before calling it quits. As of Ava, being a child of two celebs was quite a ride. When she was young, she could often be seen on stage during the Bon Jovi concerts. Sometimes, she would introduce them to the audience and she even danced with the members while they performed.
Today, Ava is a very successful young woman. In 2020, she graduated from Loyola Marymount University with a bachelor's in psychology, finishing with a GPA of 4.0, and pursued a master's degree in marriage and family therapy at the University of Southern California.
When it comes to her acting career, Ava appeared in a handful of movies, including This Is 40, which marked her debut in the world of film. Her latest acting credit is from 2020, when she starred in the independent crime-thriller A Dark Foe with Selma Blair.
As mentioned before, this beauty, which resembles her mom in so many ways, tried herself in modeling too. In 2010 she walked the runway for her father's clothing line, "White Trash Beautiful," at Los Angeles Fashion Weekend.
Recently, Ava posted a collage of photos of herself holding flowers. The caption read, "I like flowers," along with a tag to her friend Sarah Wermers.
As expected, people couldn't help but comment how Ava looked exactly like Heather, with some writing, "You truly are a stunning beauty, taking after your beautiful mother!!" and "My gosh she is her mother, even her voice sounds like Heather's."
Of course, there were also those who couldn't see the resemblance.
When it comes to Ava's private life, what we know is that's she's dating Tyler Farrar, an investment associate at Pacific Partners Real Estate Investments. The two have been together since 2019.
Heather did an amazing job raising her daughter.
Please SHARE this article with your family and friends on Facebook.
Bored Daddy
Love and Peace