A man named Zach Kincaid experienced a tragic loss. His whole world was crushed when his beloved wife and their unborn child were killed by an intoxicated driver.
Zach's wife, Krystil, was eight months pregnant when the drunk driver identified as professional boxer Marcos Forestal hit their Chrysler minivan with his BMX. At the time of the accident, Kyistil was on the phone with Zach who could hear her cries and screams.
It was later reported by People how Forestal went life on the social media crying about his damaged car, probably still unaware of the real damage he caused. "A car crossed in front of me and look what happened to my car," he could be heard saying.
Immediately after the incident, Helmet Police Department arrested Forestal and said he "showed symptoms of intoxication."
The family set up a GoFundMe page to help the grieving husband and his four children with the funeral.
"When officers arrived they found the Chrysler was 'partially on fire,' but officers were able to quickly extinguish the flames. Despite extinguishing the fire, officials could not immediately pull the victim from her vehicle, due to the extensive amount of damage her mini-van sustained, which had pinned both the victim's legs under the dash of her Chrysler. Firefighters used the 'Jaws of Life' to extricate the trapped woman from her vehicle and she was air-lifted to an area trauma center…" the page said.
Zach recalls the time his kids, two daughters, 14 and 11, and two sons, 8 and 4, went to the hospital. They believed they would meet their little baby sister, not knowing they were about to hear the news that would broke their hearts.
"They thought they had a baby sister here," Zach said speaking to KTLA. "They got the worst news of their life. They were told that they don't have a mom, or a baby sister, anymore."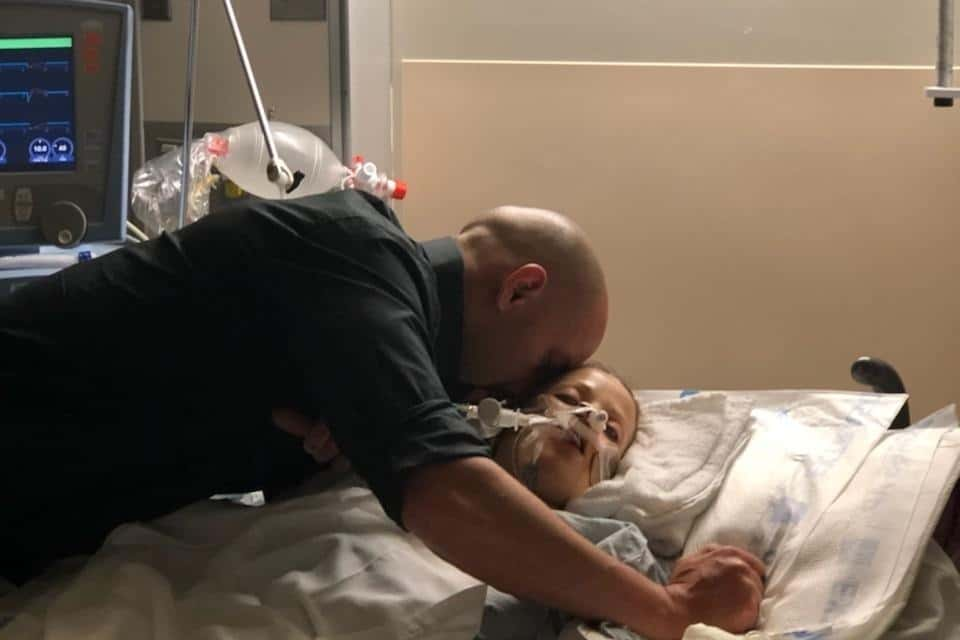 After the loss, Zach wanted to raise awareness of the fatal consequences of driving under influence. What is even more heartbreaking for this devastated husband and father is that his baby daughter whose name was supposed to be Avalynn wasn't considered victim because she wasn't born, although she was a fully grown baby inside her mother's womb. He hopes things will change and urges people to sign the petition at change.org.
"The max sentence for killing my wife and daughter is 10 years max. The state of California doesn't think there was intent, but I know driving recklessly in that manner, he didn't intend anything good…." Zach wrote on his Facebook page.
"My daughter's due date was October 9th, a 36 week old fully developed baby isnt considered a person in the state of California. How do I explain to my children this injustice. My children and I have never felt so disposable… Look at the devastation left behind that is my family and tell me it isn't time for change….imagine if this was your family… Who will fight with me for change? Who will spread this like wild fire? Who will write their representatives and demand change?? We cannot as a society look the other way any longer. Driving drunk is intent.."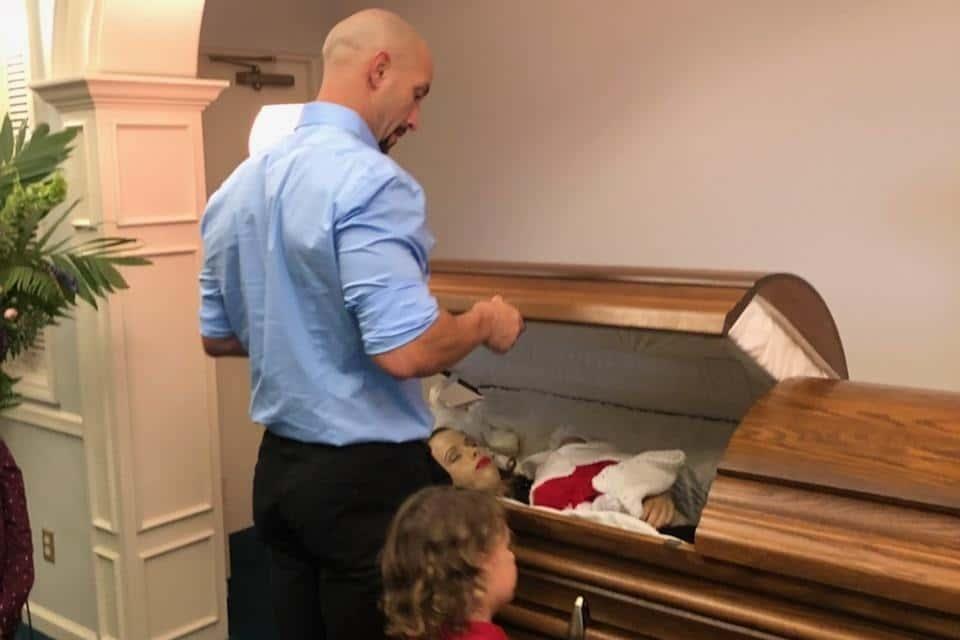 "Demand change before your family is next… I felt it was important to show my children that monsters don't have fangs or are some mystical creatures, monsters are people and they got to see a real one yesterday. Both of my girls stood up yesterday and spoke for their mother against this monster," Zach told People.
Forestal was sentenced to 10 years in prison, but Krystil and Avalynn's family believes it's not enough for what he did to them.
We hope Zach and his children would be able to overcome the grief and sadness their hearts are filled with eventually and would be able to move on. This is such a tragic story.