Finding the one and getting married is something most girls dream of. Well, who doesn't want to wear a beautiful gown as they walk down the aisle and say "I do" to the person that means the world to them?
Of course, the act of proposing is a very meaningful one as well.
One woman took to the social media to share how her boyfriend of many years finally popped the question. She was waiting for that moment and was over the moon. He was her soulmate and she was certain he loved her to the moon and back.
However, there was something that bothered her, and she wasn't certain if she should tell him or simply keep quiet.
It was the size and the value of her engagement ring. What she expected was a big diamond, but received a small one.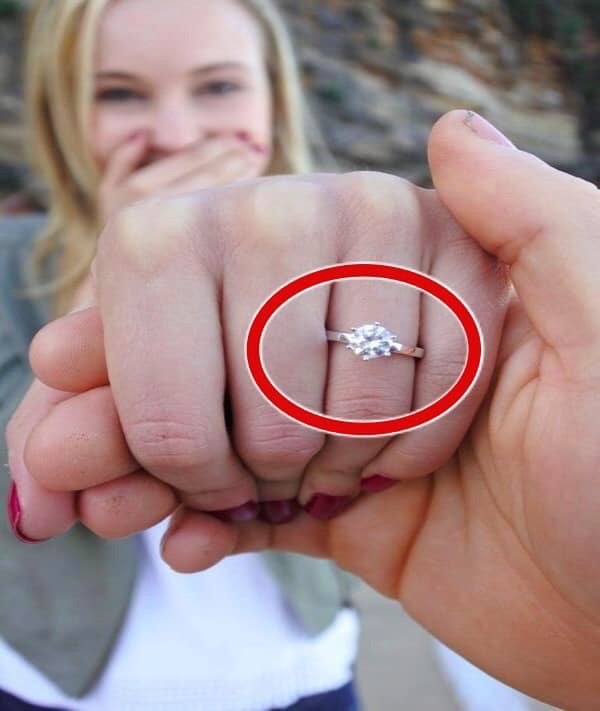 Writing on Reddit, she explained that money wasn't the issue here because her boyfriend was making plenty of money, and yet, he only spent around 1,300 pounds for her ring. She added that she was a bit disappointed by the size, but when she accidentally found the receipt, her disappointment grew bigger.
Did he believe she wasn't worth for a much expensive ring?
She now asked fellow Redditors whether she should have even brought the question in front of her boyfriend or simply keep it quiet.
As expected, some believed she did deserve a bigger diamond while some called her egoistical, selfish, and much worse.
What are your thoughts on this?
Please SHARE this story with your family and friends on Facebook to see what they think.
Bored Daddy
Love and Peace