Gwen Stefani has always been fan-favorite and her style has been dubbed by many as pretty-meets-punk.
One of the designers Stefani has always admired is late Vivienne Westwood who was largely responsible for bringing modern punk and new wave fashions into the mainstream. The famous British designer rose to prominence by outfitting the Sex Pistols as punk took off in the 1970s. Her designs were independent and represented a statement of her own values.
Westwood passed away December 29, 2022, aged 81. She left behind her husband Andreas Kronthaler and two sons Derek Westwood and Joseph Corré, the latter of whom has followed in his mother's footsteps and is the founder of lingerie brand Agent Provocateur.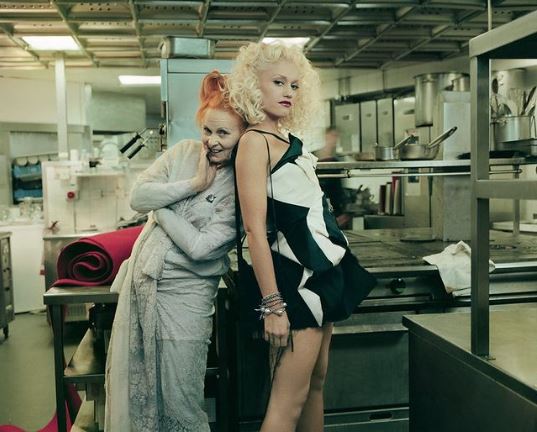 Among those who paid their tributes to the late designer was, of course, the No Doubt singer Stefani, who considered Westwood her fashion idol. In her song Rich Girl, Stefani sings, "Think what that money could bring, I'd buy everything, Clean out Vivienne Westwood, In my Galliano gown."
Following Westwood's passing, Stefani took to Instagram to share her sadness. Along with a photo of herself and the late fashion designer, she wrote, "My heart hurts to hear of the passing of legendary @viviennewestwood who always made an impact in not just fashion but pop culture.
"I'll never forget wearing my first piece of designer clothing and it being a piece from Vivienne Westwood. Vivienne, u were one of a kind, u will always be one of my favorite fashion designers."
Westwood's designs prompted discussions about politics and social issues that people worldwide could relate to. She was someone who pushed limits and broke traditions, thus inspired millions to express themselves creatively.
Speaking of the time she met Vivienne Westwood in person, Gwen Stefani said that it felt like meeting the Queen.
Please SHARE this article with your family and friends on Facebook.
Bored Daddy
Love and Peace